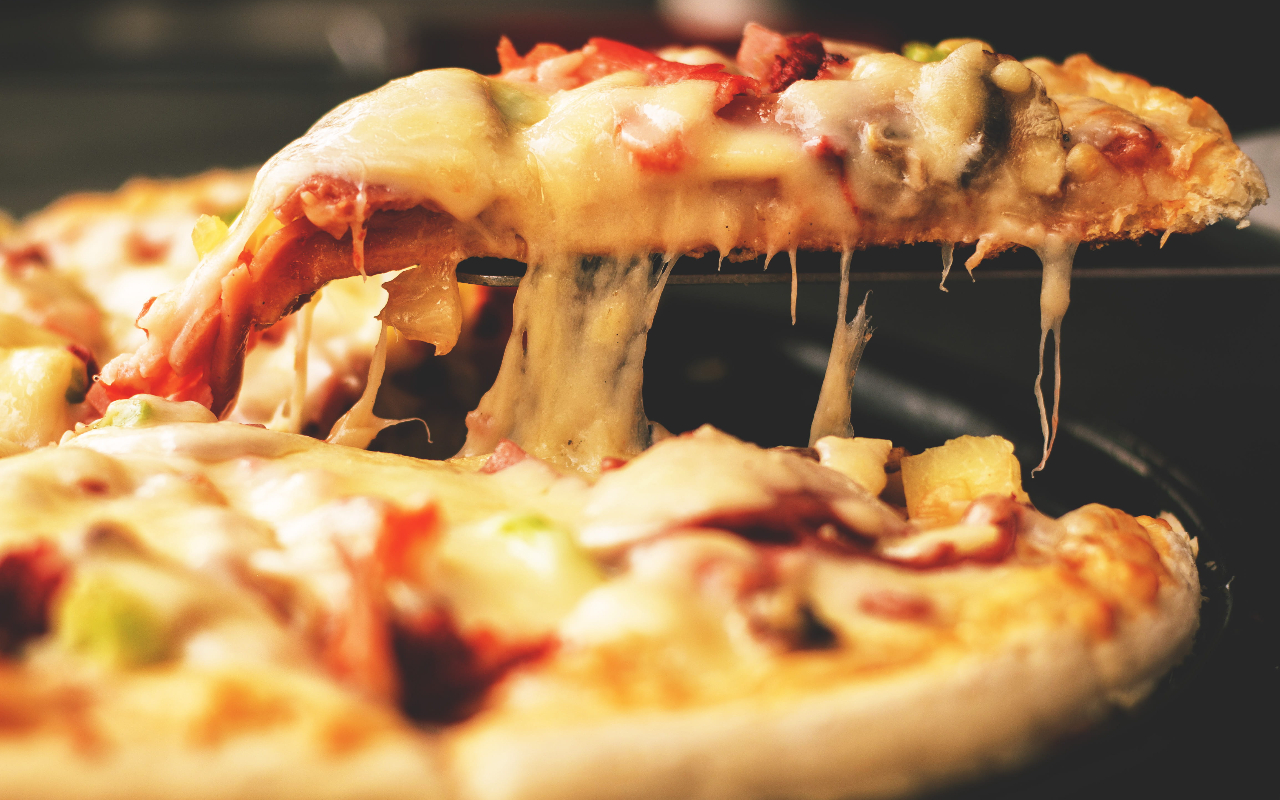 Food&Drink Writer Cara-Louise Scott gives us a twist on the classic margherita pizza that is perfect on a student budget
This is the perfect substitute to a traditional dough-based pizza and tastes like such a treat, you end up just wanting more! This is very cheap and easy to make, which I think is the best type of recipe for students. It serves up to 4 people (but it depends how much you want as I had it between two people when I made it) and you can change around the toppings depending on what you fancy!
Ingredients:
375g sheet of ready-rolled pastry 
2 tsp olive oil 
3 tbsp green or red pesto 
300g cherry tomatoes (halved)
125g cheese (any type – mozzarella works well, but I used grated cheddar cheese)
12 green or black olives, or mushrooms (optional)
Method:
To start, unroll the sheet of pastry on a lined or lightly greased baking sheet.
Lightly score a 1.5cm border around the edge of the pastry.
Then, spread the pesto evenly over the pastry (within the border).
Next, scatter the cheese over the pesto and then add the cherry tomatoes and any other chosen toppings (such as olives or mushrooms).
The oil should then be drizzled on top.
Finally, bake it in a preheated oven of 190 degrees (Gas mark 5) for 20-25 minutes. Then cut the Margherita tart into squares and serve!
---
Check out more from Food of the Fortnight:
Food of the Fortnight: Halloumi Tikka Masala
Food of the Fortnight: Bao Buns with Sticky Pork Belly and Aubergine Satay
Food of the Fortnight: Cheese Scones