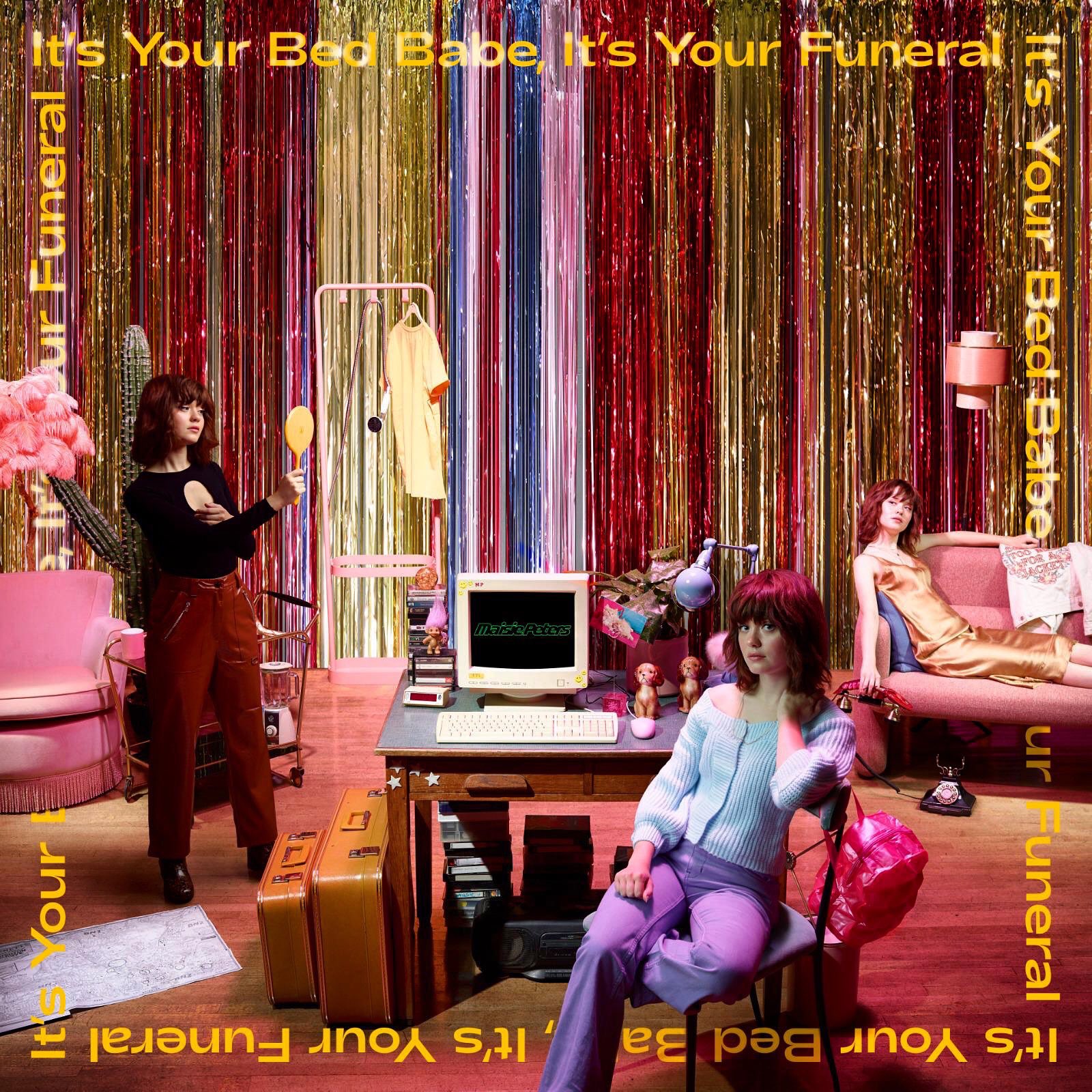 Maisie Peters' latest EP is even more impressive than her first and chock-full of sad girl bops and ballads, Deputy Editor Emily Calder writes
Following the success of her last EP Dressed Too Nice For a Jacket, Peters has returned to listeners with an even better EP which sports an even catchier name. Her growth since her previous releases is evident in every single track, and there are absolutely no skips – every song brings something unique to the table. 
Maisie Peters delivers what she does best in this release, with a course of sad girl bops intertwined with a serving of sad girl ballads. The bops are infused with synth sounds and Peters' signature anecdotal lyrics, and are what make it most distinct from her previous releases.
The opening track, 'This Is On You', I was lucky enough to catch a glimpse of in April at her show at The Sunflower Lounge, and it has been stuck in my head ever since. A good-natured goodbye to a toxic subject, the lyrics hold no guilt or regrets 'I'm clocking out, so this is on you'. The track contains the EP's title lyric 'It's your bed babe, it's your funeral' – the perfect blend of catchy and sass, and sums up Peters' vibe as an artist succinctly. The delightful vocals are wrapped in with a solid piano beat, and the synth in the chorus lifts it to the point where you can't help but want to sing along.
The song most deserving of the title 'banger' is undoubtedly 'Adore You', an irresistibly catchy bop about the excitement of a new love. The guitar and clicking fingers blend perfectly with lyrics chock-full of teenage hormones and endorphins 'Your touch is a power spring'. The chorus is one of the catchiest and most instantly mood-lifting tunes that I have heard in 2019, and whilst the repetitions of 'I adore you' aren't an obvious earworm, they most definitely will be stuck in your head for hours.
Peters' excellent wordplay in 'April Showers' showcases the epitome of her lyrical skills – the puns and visual lyrics are fantastic, conjuring amusing yet heart-wrenching images in your head; it feels more like a story or pun-filled poem, but on an experimental musical backdrop.
The 19-year-old singer-songwriter also falls back into her roots with the classic ballads like 'Take Care Of Yourself' – a melancholic, sympathetic number, driven by soft guitar chords and a dose of piano in the pre-chorus. This song does something a bit different from the break-up crooning of her last EP, and pairs nicely with the final song 'Personal Best'. Produced by Oh Wonder, this ode to Peters' sister is filled with nostalgic lyrics, leaving you both wishing for more of Peters' anecdotes and refreshed by her enchanting take on sad songs that contain a subject matter other than romantic heartbreak.
The EP's ballad about romantic heartbreak, however, shows that heartbreak is one of the things Peters does best. People sing about break-ups because it works, and that is evident in 'Look At Me Now'. The soft piano and tender lyrics 'I thought that I was safe' conjures feelings familiar to anyone who has ever been through a breakup and is a painful, yet utterly charming homage to the gentle songs that made her first EP so very magical.
It's Your Bed Babe, It's Your Funeral is a complete emotional rollercoaster that will have you in tears one minute and bopping the next. Peters demonstrates just how quickly her talents as a songwriter are developing with the anecdotal lyrics that her listeners are so fond of, and her flawless vocals make this EP utterly unmissable. 
It's Your Bed Babe, It's Your Funeral is available now via Atlantic Records UK.