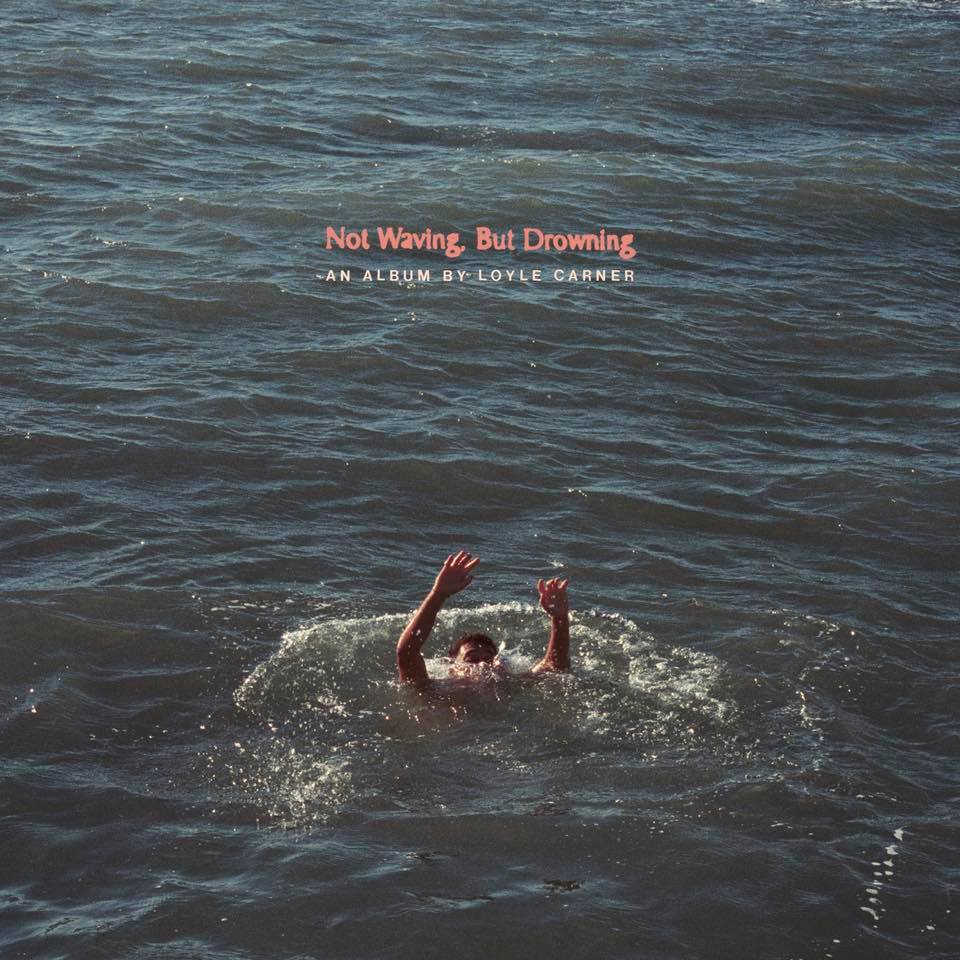 Music Editor Sammy Andrews talks us through Loyle Carner's sophomore album, explaining why, to her, it is an essential album
Loyle Carner is at the forefront of the British rap and hip-hop scene at the moment, and it is not hard to see why. His debut album Yesterday's Gone catapulted him into the spotlight and received widespread acclaim, which it undeniably deserved. But often overlooked is his 2019 sophomore album Not Waving, But Drowning. I could not pick which one is a better album because they are both brilliant in their own right. But what I can say is that I listen to Not Waving, But Drowning all of the time, and I do not think that I could tire of it, which for me, is the sign of an essential album.
I think for me what makes Not Waving, But Drowning so special is its melding together of so many musical strands, whilst remaining deeply intimate and personal. Influences that span between hip-hop and vintage soul smoothly carry Carner's melodic and lyrical rap style. He covers everything from family, friendships and relationships to loss and grief, tying it all together with introspection – asking who he is within this world and these relationships. The title taken from a 1957 poem of the same name by Stevie Smith is alluded to in the title track 'Not Waving But Drowning.' As the voice note crackles along-side a gentle piano, the message carried throughout the album is that for a lot of people 'they are lost / Not waving, but drowning.' In this album, Loyle Carner is figuring out how to reach the shore, and finding a way to float among the waves.
It is clear that family is at the forefront of Carner's emotional deep dive in Not Waving, But Drowning, as the very opening song 'Dear Jean' affirms. In this intimate love letter to his mother, Carner comforts his mother regarding him moving out with his girlfriend. The simple percussive hit of the drumsticks and the stripped back soundscape lull Carner's vocals along – inviting us into a vulnerable family moment.
This then takes you straight into the silky-smooth and layed back 'Angel' featuring Tom Mitsch. A witty display of Carner's lyricism, the song addressed to his haters brings us directly into the wonder of his lyricism. Less intimate, Carner looks outwards to the people criticising him and chooses how he wants to perceive them: 'like the fire needs the air, I won't burn unless you're there.' The most upbeat song of the album comes from the equally witty 'You Don't Know.' The bursting of horns and harmonies in the background inject a lively sense of character into the song. Each verse from Carner, Rebel Kleff and Kiko Burn carries so much charisma, and this is a real shining moment of fun in the album.
If these moments display a moment of outwards focus, Loyle Carner is always keen to reflect that back inwards upon himself. 'You Don't Know' was the rekindling of his friendship with Rebel Kleff – a relationship that he delves into in 'Kripsy.' The opening voice note of Carner playing piano and stating 'I feel like I can't play' opens a vulnerability on Carner's part – laying himself and his insecurities to bare. With a simple piano melody, his lyrics liken the breakdown of their friendship to a divorce, stating 'all of mine is all of yours.' Lyrical snapshots of a 'flat-pack mattress, sleeping on the floor' carry you into the scenes as if you are there, and the song works as a really vulnerable moment of contact, self-analysis and heartfelt memory.
Each of the collaborations that sprinkle throughout the album are all particularly special within their own right. Sampha's chorus on 'Desoleil (Brilliant Corners)' is piercingly beautiful. Similarly, Jorja Smith absolutely shines on 'Loose Ends' which is a joyful expression of emotion that looks back on growing up. Carner gives each artist a chance to shine on their own, but every collaboration feels like he is welcoming them into his world, just as he is with us.
Both looking inwards and outwards on his world, Carner draws upon cultural reference points and social structures in order to position himself and his own identity. In 'Ottolenghi,' Carner's skill as a writer is on display as he melds ideas of religious and cultural division with his own passion for cooking and interest in the chef Yotam Ottolenghi. Similarly, in 'Looking Back' Carner evaluates his own position in Britain growing up mixed race and being raised by his mother. It is deeply personal and although Carner draws outwards to prevalent social issues, it is always rooted in a human and personal response as he asks just how he can situate himself in all of this.
The main thing that stands out for me every time I listen to this album is just how much of his personal life Loyle Carner is willing to open up to us. In the brief thirty second track 'It's Coming Home' we can hear a recording of him and his family enjoying the football over the summer. Equally, in the sweet piano track 'Carluccio,' Carner beautifully binds tender memories of his relationship along side a fear of losing her like he lost his idol, the late Antonio Carluccio. His loved ones are the beating heart of this album.
When the album closes it is clear that the answer has been there all along. We return to a reprise of the pianos and humming melody in 'Dear Jean,' as Carner's mother responds. 'Dear Ben' is a really lovely and tender poem written and spoken by his mother Jean. As she offers a heartfelt letter of love to his character, his growth and his talent, the album beautifully answers its own questions. Not Waving, But Drowning is by no means a perfect album, but it is in these imperfections that it finds a space in my heart. This is Carner's answer to discovering who he is and where he stands. Ultimately, discovering that it is your relationships with loved ones that will ground you and save you from drowning.
---
You Might Also Like:
Album Review: The Script – Tales From The Script: Greatest Hits