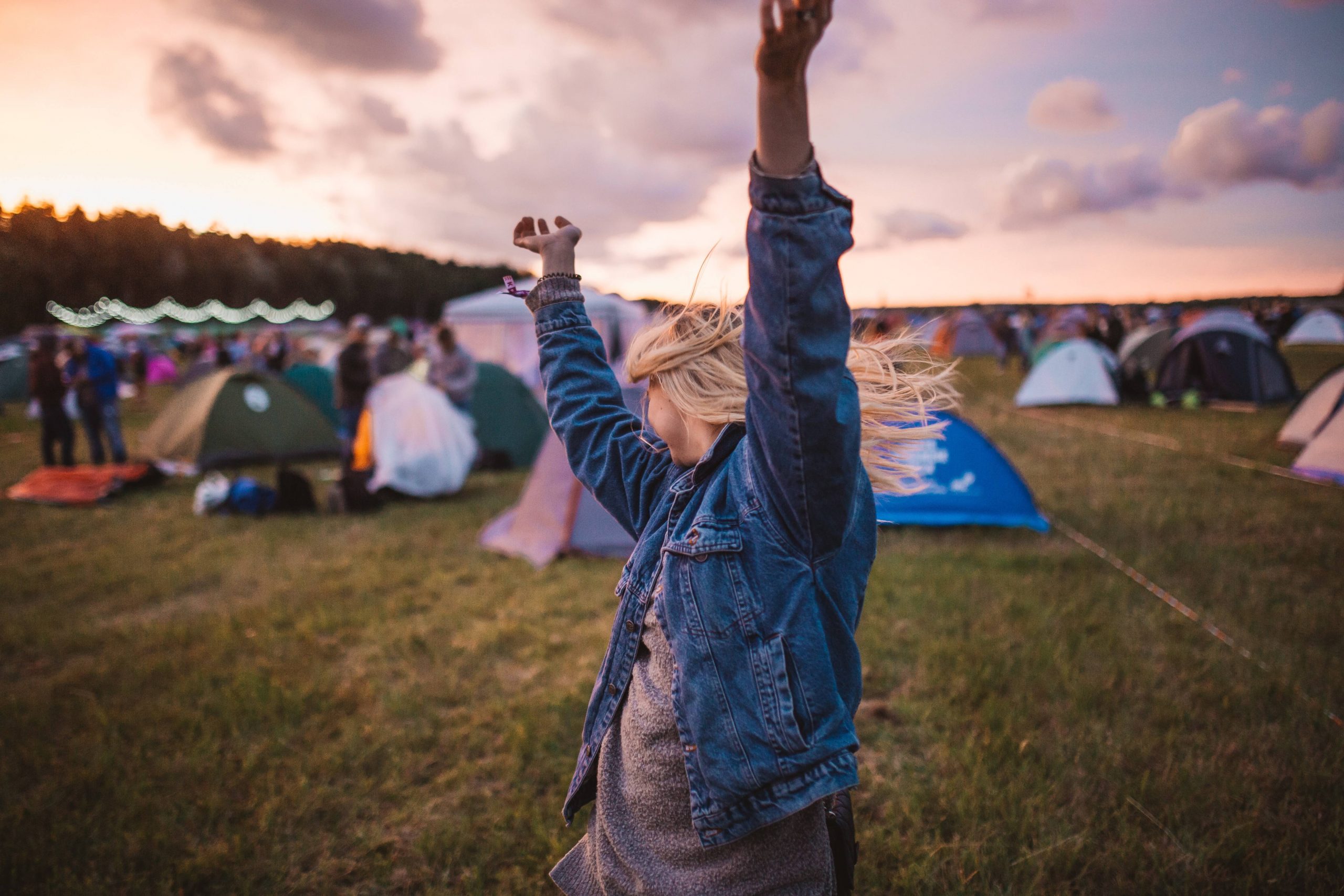 Music Editor Faith Parker picks her essential summer albums for you to delve into
With summer just around the corner, it's time to turn up the volume and blast some tunes. Here is a rundown of some of my favourite summer albums from the past decade that instantly put me in a good mood.
Days Are Gone (2013)
HAIM burst into the music scene with their bold debut 'Days Are Gone', which quickly propelled them to success. It was refreshing to hear music from a trio of sisters who instantly established themselves as rock icons. I eagerly stood at the barrier with my sister on one of their first tours after the release of their debut, entranced by their strong stage presence and how attuned they were to each other. Days Are Gone finds strength in variation and the many intricacies that make the band so compelling. Many of the tracks are incredibly catchy, notably 'Falling' and 'Forever', which lead the album. My favourite track, 'Don't Save Me', is empowering, leading with drums, as Danielle Haim refuses to be taken advantage of in a one-sided relationship.
HAIM excel at harmonies and their vocals are compelling, switching between the deep, raspy vocals of Danielle Haim and the lighter vocals of Este Haim as heard on Days Are Gone. 'Let Me Go' demonstrates HAIM's tendency towards experimentation, as the song starts off slowly and builds into a fast-paced track that is centred around a variety of drum beats. Days Are Gone is an album for the summer, because it is fun and upbeat, with moments of musical bliss that ensure it is a memorable listen.
Jungle (2014)
Jungle's self-titled debut album is the ultimate summer road trip soundtrack. Jungle, founded by Josh Lloyd-Watson and Tom McFarland, produce feel-good tracks. Their first album remains the slickest to date, combining funky bass lines with an array of synths and smooth vocals. 'Busy Earnin'' and 'Time' are two of the stand-out songs on the album, with infectious hooks that make you want to dance. Opening track 'The Heat', with siren sounds in the background, captures the intense humidity of summer. Jungle ooze style and this extends to their song titles, which roll off the tongue, including 'Lucky I Got What I Want' and 'Lemonade Lake'. Immerse yourself in this laidback, atmospheric album this summer.
Wake Up Now, Nick Mulvey (2017)
Whenever I hear this album, I am taken back to a trip to Oslo to visit my sister who lived there at the time, which was, admittedly, in autumn. The time of year is not significant, however, as Mulvey instantly transports me to a relaxed state of mind, reminding me of holidays. Wake Up Now is the follow-up to Mulvey's album First Mind, a beautiful debut that demonstrated Mulvey's talent with the acoustic guitar. Wake Up Now is a vibrant, celebratory album, with Mulvey going a step further through the creation of interesting musical textures. Mulvey often uses quite complex finger-picking patterns, such as on 'In Your Hands', which makes his music not just pleasant to listen to, but extremely fascinating.
'Mountain to Move' highlights Mulvey's affinity with the natural world, which is a theme throughout the album. He sings 'I see this world is unravelling/ I wonder who could we be', perhaps alluding to the climate crisis. With the repeated refrain 'wake up now', Mulvey offers hope and a call to us to celebrate our earth with each other. Mulvey's optimism on this soothing, light album is what makes it a great summer listen.
---
Enjoyed this? You might also enjoy:
Single Review: Nothing But Thieves – Overcome