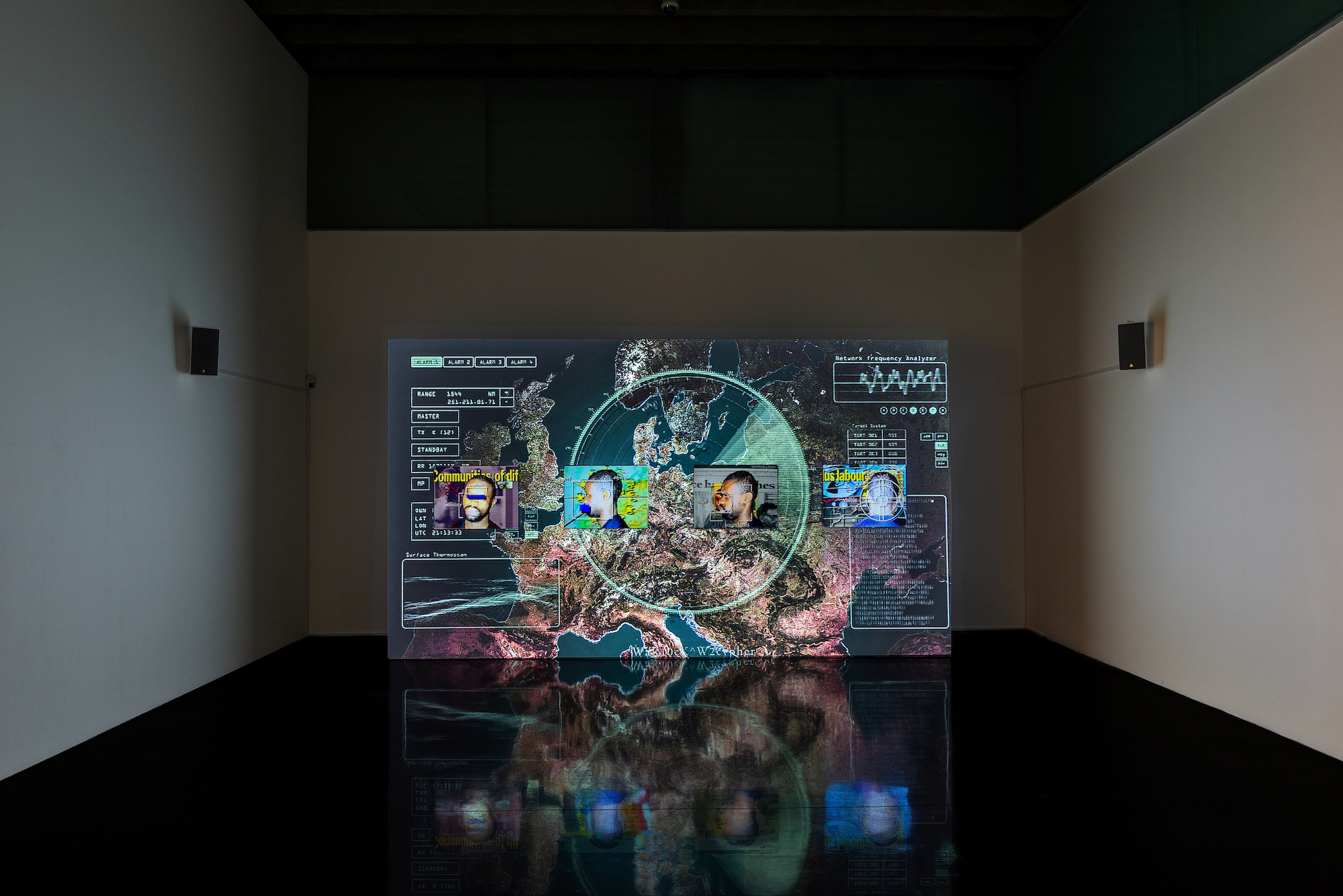 Culture Writer Ella Burns reviews Keith Piper's Jet Black Futures, an exhibition which aims to explore the future, technology, climate change, and more
Keith Piper's Jet Black Futures at The New Art Gallery Walsall is an engaging new exhibition that asks us to think about the future and examines important current issues such as climate change, technology, and the effects of COVID-19.
Keith Piper, a founder of The Blk Art Group, has long explored ideas of race, the future, and technology. In Jet Black Futures, he utilises a combination of video installation, posters, and digital art to continue to discuss these ideas in, what Piper terms, 'the age of anxiety.' These themes are undeniably of our time.
'In Search of Four Horses' (2021-22), a video installation, is strikingly current. The piece combines a series of Zoom interviews with animated digital artwork of an apocalyptic landscape featuring dark grey clouds of smoke and blood red patches of sky.
The projection spans the wall, immersing the viewer by placing them within the landscape. This artwork uses the character of Kassandra (based on Cassandra from Greek mythology, who was cursed to utter true prophecies, but never to be believed) to ask questions about our future. Kassandra asks the various interviewees if their view of the future is 'Optimistic? Pessimistic? Or a combination of both?' imploring the viewer to think about their answer to this question. These themes are extremely relevant, relating to films such as Don't Look Up (2021), which came out as Piper was finishing the exhibition.
The exhibition also includes a series of prints inspired by science fiction book covers entitled 'Pulp Fictions' (2016-17), a mixed media installation with four video monitors and slide projection titled 'Surveillance: Tagging the Other' (1991), and a series of posters entitled 'Jet Black Futures' (2021-22) which evoke activism and make various predictions about the future, tying into the story of Cassandra.
The installation 'Surveillance: Tagging the Other' explores ideas of surveillance, racism, categorisation, and 'the other.' Although made over thirty years ago, it is still extremely pertinent, evoking imagery of facial recognition and the rise of right-wing ideas in Europe.
Throughout the exhibition, Piper uses narratives and art of the past (such as the story of Cassandra, The Last Supper, and the Four Horsemen of the Apocalypse) to generate speculations about the future. These narratives, combined with references to current issues, powerfully educate and implicate the viewer, asking them what future they imagine and compelling them to take action.
The exhibition is on at The New Art Gallery Walsall until the 24th of April 2022.
---
Enjoyed this? Read more exhibition reviews on Redbrick Culture!
Exhibition Review: Bags: Inside Out at the V&A
Exhibition Review: Waste Age: What Can Design Do?