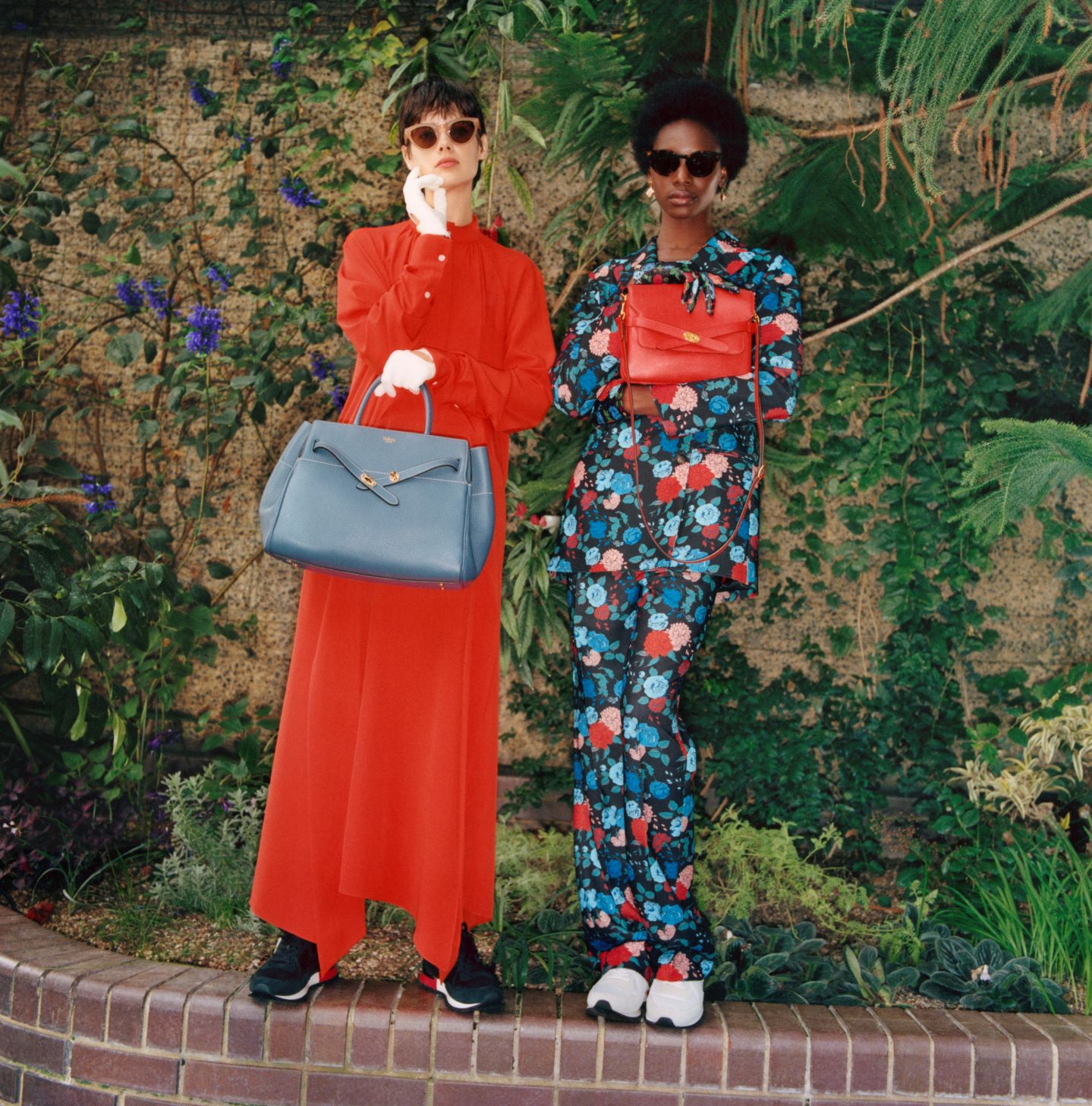 Life&Style Editor Julia Lee reviews the V&A's exhibition Bags: Inside Out and marvels at bags of all shapes, sizes, utilities and price points: from Lemière's intricate opera purse to a Prada bag which incorporates plexiglass-preserved insects
Inside the rotunda that houses the V&A's permanent fashion exhibit is, until 16th January, Bags: Inside Out. Shiny gold tags that spell 'BAGS' invite visitors into the deceptively small exhibition space that promises to showcase bags 'both as a private possession and public statement'. I was immediately intrigued– fashion with a focus on social history is something I have a great interest in.
Immediately upon entry, we are greeted by two dresses that showcase how the most elusive 'bag' in womenswear, pockets, were both shown off and hidden away. Chatelaine, decorative yet practical ornaments that hung at the waist down the skirt, and tie-on pockets that lie above the undergarments and below the hoops. The dress is opened on one side to reveal a sizable pocket, certainly larger than the ones found in most dresses' today. These dresses are a fitting opener, representing the three sections of the exhibition perfectly. 
First is the blue-themed 'Function and Utility' section whose contents range from military bags noted for their many pockets and straps made to distribute heavy loads, to coin purses made of gold and ivory, to specialised bags that over time come to represent certain professions. Bags started as practical tools, and though they may come in infinite shapes, colours and sizes, they all have the simple purpose of 'holding'. The most coveted brands today – Hermès, Gucci, Louis Vuitton – started as luggage makers; their heritage comes from a tradition of utility. Certain exhibits caught my eye. A large cuboid case from the Golden Age of transatlantic sea travel embossed with the signature LV pattern, a Lemière opera bag that contained in its small compartments opera glasses, stationery and a silk fan, and a bag for train travel whose bottom was a separate lockable box containing a matching set of essential toiletries. We also find here a precursor to handbags, reticules, which are often embroidered by their owners and made of fine fabric.
'Status and Identity' is where we find the most recognisable of today's handbags, luggage's more compact, fashionable, and feminine descendant. Luxury handbags are designed to be aspirational, a status symbol, a sign that you have made it. Particularly with bags more akin to jewellery, made to be beautiful rather than functional. The exhibition also asserts that bags are the most accessible of luxuries, if not because of their practicality, then its ability to elevate someone however plainly dressed into the label's exclusive 'club.' Recognisability plays a part, the unique Dior Saddle bag allowed it to be revived to immense popularity. Celebrities also have had a significant role in the desirability of such bags, perhaps most notably the Hermes 'Kelly', named after Actress Grace Kelly. An unconventional 'It' Bag on display is the Lau Yue bag by Shang Xia, made of leather and bamboo, lined with a map printed on silk. A bag from the Slow and Steady Wins the Race collection comments on 'unchanging good design'. Despite its plain cotton material, the rectangular handbag remains easily identifiable as a specific designer bag.
This section also showcases bags of cultural significance. A beaded ceremonial bag of the South Nguni people and embossed saddlebag of the Hausa people, for example, denote the rank and status of the wearer due to its intricate design and high-quality materials. With their ubiquity, bags also have the power to carry and spread explicit statements as well as subtle. Shopping carriers, souvenir totes, embroidered letter cases– but perhaps the most striking is an Anti-Slavery workbag from 1828 whose printed image and poem allowed those carrying it to speak up against slavery without saying much at all. 
Upstairs we find structures reminiscent of Champs-Élysées (or some other fashionable street) with coloured windows for the final 'Design and Making' portion of the exhibit. Bags are depicted here as wearable art, evoking images of nature (I am a particular fan of the Horse Chestnut bag and purse by Emily Jo Gibbs), fairy tales and folklore, even everyday objects like lunch boxes. A bag to look out for here is the 'Entomology' bag from Prada by Damien Hirst that contains real and embroidered insects encased in plexiglass. There also lies a wide makers table with patterns and fabrics hanging from beams, the tabletop outlining the entire process of bag production from concept to final product. The many elements involved are a sight to behold, and we are able to learn more about the process directly from the experts through videos. Elvis & Kresse describes their process of making sustainable bags from decommissioned fire hoses and so doing '[honouring] the material with a second life'.
Bags: Inside Out offers incredible insight into all the contexts you haven't yet thought about one of the most useful accessories in your life. The tiered monochrome display cases are not at all daunting– the bags' graphic likenesses direct you to their matching descriptions. There are bags that are painted, beaded, embossed, smithed, woven– you will come out of it seeing bags a way you have never before. 
---
Enjoyed This? Read more from Redbrick Culture here!
Rest in [Master]Pieces: Best Spooky Works of Art
Exhibition Review: Anicka Yi at the Tate Modern