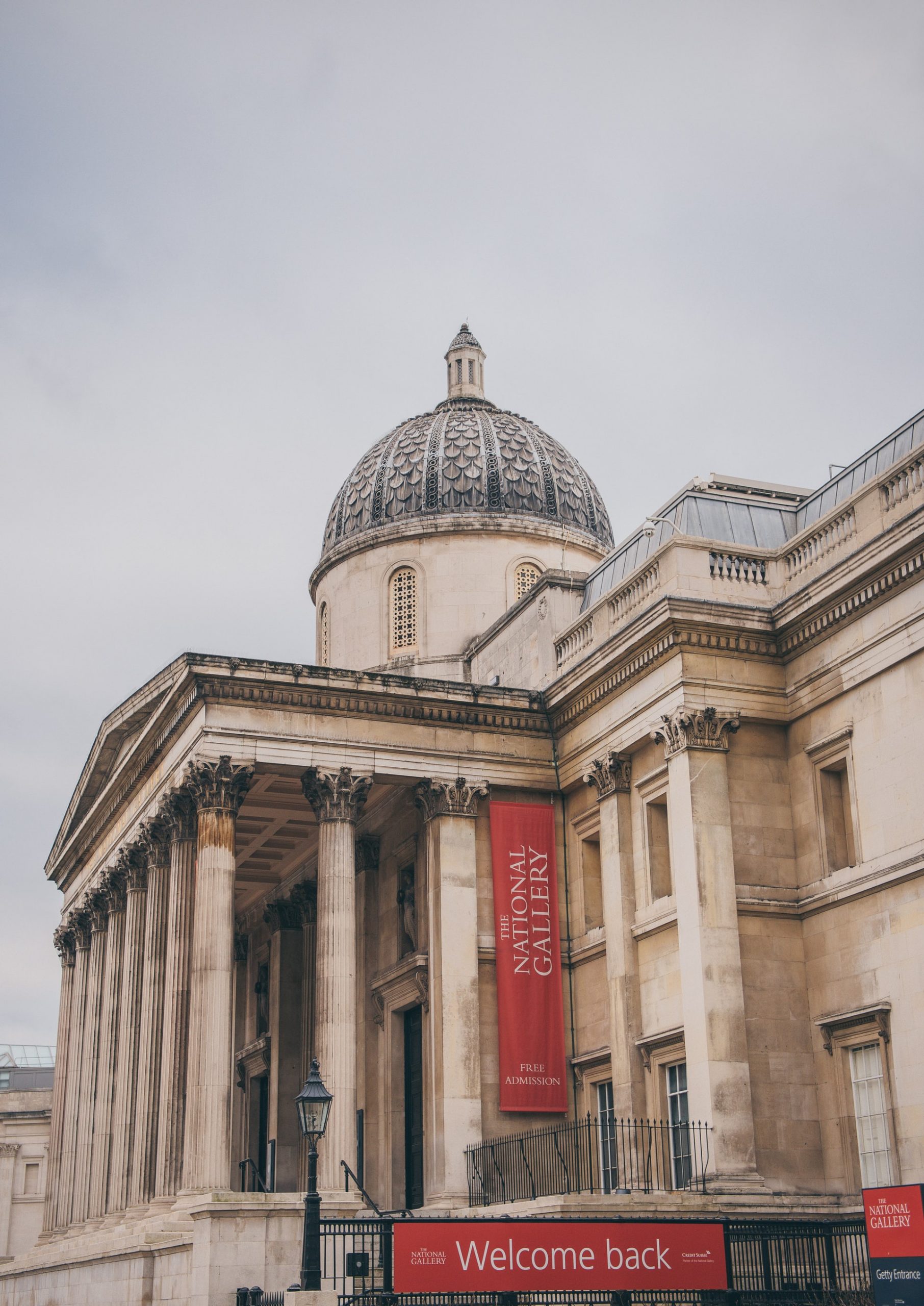 Culture Editor Daisy Griffin reviews the critically acclaimed exhibition, Raphael, which celebrates the artist's prolific career despite only spaning two decades
In my first week back home in London having returned from university, my Dad was itching to attend the National Gallery's most recent temporary exhibition, and one which has garnered much critical acclaim since its opening in April. Displayed across seven large rooms, Raphael presents the first exhibition outside Italy which captures the true multidimensional nature of the Renaissance master's work. I was equally as excited as my Dad to see just what this exhibition had to offer, not least due to the extortionate prices of our tickets.
Guided through the show by subtle modulations of rich blues coating the walls, the exhibition included over 90 works by the artist. Born in 1483 in Urbino, Italy, Raphael's talent was recognised at an early age. Each room strongly communicated the prolific career of the young artist, one which spanned a mere 20 years, dying suddenly of a short illness at the age of 37 in 1520.
A true Renaissance man, Raphael's talents went beyond painting and drawing. Individual rooms were dedicated to his architectural endeavours or his experimentation with different printing techniques. His time working as an archaeologist was also revealed, something I was entirely unaware of. Often overshadowed by the successes of his contemporaries like Michelangelo, the exhibition succeeded in making a case for a recognition of Raphael's unique contribution to the Renaissance, deserving of a place alongside other Renaissance greats. 
Largely controlled in his early years by the desires of princely and papal patronage, the exhibition predominantly demonstrated Raphael's talent through such commissions: grand, floor-to-ceiling oil paintings enclosed by ornate gold frames depicting scenes of biblical drama.
However, for me it was the artist's studies for later works in the form of intricate charcoal or chalk drawings which I found to be especially intriguing. Works such as Study for an Angel (1515-1516) and Study for the head of an apostle in the Transfiguration (1519-1520) powerfully conveyed an authenticity to the artist's talent. But then again, maybe it was the contrast between these more modest works and the rich, saturated colours of his oil paintings, which helped in so effectively capturing the sheer scope of Raphael's oeuvre.  
Upon entering the final room, I was struck by the change in tone and it was here where I believe the artist's true genius lied. Room seven, Friends & Patrons, was dedicated to his portraiture mostly completed in the last few years of his life. In each work, Raphael's mastery of oil paint when rendering the sumptuous clothes of Lorenzo di Medici, Duke of Urbino (1518) or the individual hairs of the sitter's beard in Baldassare Castiglione (1515) was particularly striking. Nevertheless, it was the intimacy of these works which I found to be most intriguing, capturing a strong sense of character from each individual. His portrait of banker and art collector Bindo Altoviti (c.1516-1518) depicts the artist's close friend as if suddenly interrupted, returning our gaze with a degree of discomfort.
The final room left me wanting to see more work from this period of Raphael's career and I guess the exhibition as a whole could not help but leave visitors wondering what more Raphael could have achieved if not for his life being cut so short. Raphael is showing until 31 July 2022. 
---
Like this? Read more from Redbrick Culture!
One for the Bucket List: Van Gogh Museum, Amsterdam
Exhibition Review: Grayson's Art Club