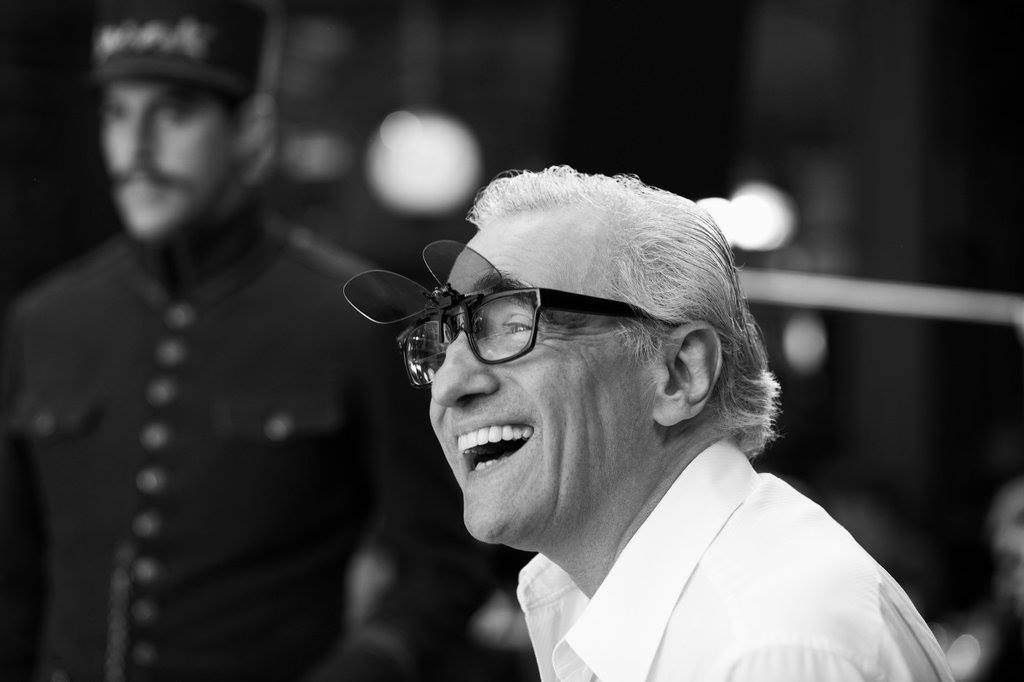 Film Editor Tom Green examines the discourse surrounding Killers of the Flower Moon – the latest film from Martin Scorsese – and discusses what separates 'content' from 'cinema'
Recent film discourse has come to swirl around the run-time of movies. For critics, the first port of call when discussing Scorsese's latest – Killers of the Flower Moon (2023) – is its monstrous runtime of three and a half hours, rather than the story it tells. Scorsese is no outlier, however; moviegoers have recognised the increasing presence of immense slow-burning epics, ones that straddle the line between commercial and arthouse (Babylon (2023), Beau is Afraid (2023), The Fabelmans (2023) and Oppenheimer (2023) to name a few).
It seems like a contradiction – the trend is out of joint with the broader cultural movement toward short-form, easily digestible clips that have come under the umbrella of 'content'. Content, as Scorsese puts it, is a catch-all business term for moving images, anything from TikToks and Instagram Reels, to advertisements and YouTube videos, and now: cinema. The movies mentioned above appear as an exception to the rule, holdouts against the colonisation of theatres with franchise fare that Scorsese dubs the "theme park rides" of cinema.
Social media and business have mangled all which passes through their algorithms, meshing flows of information, art, analytics, discourses, churning it into a single, endless stream of 'content', easy to digest, easy to market, easy to sell. Now, Scorsese argues, we are bearing witness to the perversion of cinema, the reduction of its artistic value through its 'contentification'.
These are more than the musings of an ageing elitist director, after all, Scorsese has done more than anyone to bring global cinema to the masses. He's right – franchise films are coming to occupy more screen-time than non-franchise films, and the reason behind this goes beyond consumer choice, it's about our changing relationship to physical cinemas and the impact of social media on cinematic trends.
COVID-19 accelerated the move toward the already burgeoning streaming service industry when theatres were forced to close. Moviegoers flocked to Netflix, Amazon Prime, HBO Max and Disney+, who have become the new big players in the entertainment industrial complex. Modern technology offers unprecedented opportunity for democratising cinema, the potential to access films from anywhere with WiFi. But far from being a conduit for the discovery of new and diverse cinema, these platforms have actually resulted in the fragmentation of the film landscape.
Films, at least for streaming services, appear now as a mere utility to collect user data, which is ploughed back into algorithms to determine how marketing can be best deployed, and which trends can be milked. For these businesses, individuals are the sum of their consumption habits, endlessly divisible into market segments. Moviegoers, therefore, are interpolated into the identity of consumer rather than appreciator of art, encouraged to watch more of the same rather than expand their horizons. While ostensibly democratic (suggesting films of a similar genre or ones which viewers with similar habits also enjoyed), the goal of algorithmic suggestion is to get people to spend as much time on the platforms as possible, rather than giving a voice to up-and-comers or showing legacy cinema.
The picture isn't entirely black and white, however. Despite the overwhelming dominance of short-term trend-riding from streaming platforms, there are some decisions that buck the trend. For one, Netflix has funded some odd-ball projects which were genuinely risky – say, the Baumbach-directed DeLillo adaptation White Noise (2022) or the Safdies' neurotic white-knuckled Uncut Gems (2019) – and it's a shock to see Fellini and Argento on the front page of Amazon Prime. Not to mention that Scorsese's own Killers of the Flower Moon was funded almost entirely without caveat by Apple TV for a monumental $200 million.
Although, It has to be remembered that Scorsese is a safe bet; his illustrious career (Goodfellas (1990), The Wolf of Wall Street (2013), Taxi Driver (1976) etc.) is unlikely to give shareholders cold feet. The worry is that new filmmakers are up against considerable pressure to produce films beholden to short-term streaming trends.
This, of course, has always been the case with films. Risky artistic endeavours have rarely ever been given carte blanche, but the stranglehold of streaming services is all the more oppressive to up-and-comers because the precise movement of trends in cinema are now clear to see in user-generated black and white. Studios will always finance an easy win (dictated now by user analytics) over a bolder artistic vision – would we be seeing the 33rd (and counting) Marvel Cinematic Universe film if it were otherwise?
So, while there's no silver bullet solution to the 'contentification' of cinema, there are some ways to mitigate the trend. For the average person, using services like MUBI, BFI Player or Criterion Channel (the latter being available only through VPN in the UK) which provide a curated catalogue of films offers both a better user-experience as well as an avenue for discovery. There are reasons to be worried about the direction of film funding and distribution, but as the victory of the WGA strike shows, the landscape of cinema is in constant flux, and it can be made more equitable through organising.
Cinema is not served by an ice-cold corporate calculus; it is not born in boardrooms or created from algorithms, it is art. Without the work of artists and directors, film crews and cameramen, curators and critics, streaming services would have nothing. No amount of marketing, PR or 'content' could fill the void left behind if cinema was lost.
---
Enjoyed this feature? Try these other recent articles from Redbrick Film:
Review: Killers of the Flower Moon | Redbrick Film
Review: Stop Making Sense | Redbrick Film