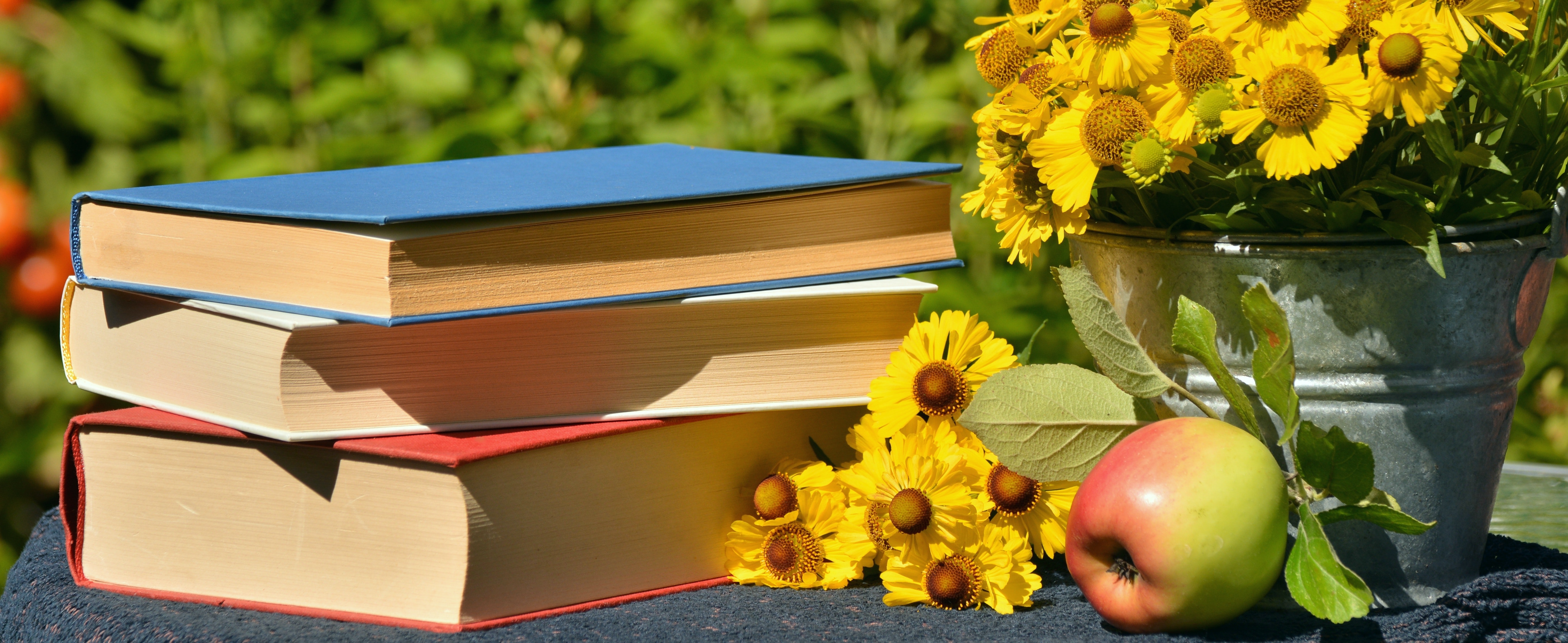 Culture Critic Charlotte Gill recommends five books to read this summer
The Immortalists by Chloe Benjamin
After four young siblings go to see a supposed psychic, who tells each of them their date of death, the book is split into four sections to follow their individual lives: reserved Simon; dreamy Klara; practical Daniel; controlling Varya. This makes it feel like you get four books for one, as each is elaborate and intriguing yet thoughtfully interwoven with the others. You are transported to their bunk beds in 1960s New York, to 1980s San Francisco, to the Vegas world of performing and beyond. You come to understand each sibling's traits and motives and realise that, really, the story is an exploration of destiny and choice. Does the psychic predict their deaths, or do the prophecies determine their behaviours which lead them to their deaths, thus fulfilling the prophecies? It is a well-written book relating an epic tale and though it is one based around death, it is more a tale of life and what you make of the time you have.
Normal People by Sally Rooney
This book merits the hype, both critical and commercial. Normal People follows Connell and Marianne who meet in school despite being from entirely different social groups, in and out of school. It then tracks them as they get older, going through university, drifting and coming back together. This is not a new format but Rooney executes it to great effect and breathes life into the characters, even the supporting ones, to make it so enticing. Connell and Marianne are never presented as anything other than flawed and searching and their souls and psyches are bared on the page. The concept of power – social, emotional, sexual – is explored throughout in a fascinating way. Rooney's writing is very impressive and though the narration is sparse, it reveals so much. Personally, I struggled to get into her first book, Conversations with Friends, so do not be put off because Normal People is the sort of story which leaves you thinking about it long after reaching the end.
This is Going to Hurt by Adam Kay
Kay was a junior doctor for six years before becoming a scriptwriter and comedian. In this book he documents the myriad situations he found himself in while working in obstetrics & gynaecology. Some are painfully funny (pulling objects out of orifices and daring to find out how they got there) or painfully cringeworthy (such as a young girl running from the police and impaling herself on a fence) to plain painful, because when delivering babies there are – among the joyous moments – inevitably some sad cases, one of which leads Kay to leave the profession altogether. The anecdotes are collectively witty, wry, gut-wrenching yet entertaining, and also incredibly informative. Kay shows just what is required of our doctors, who must make life-changing decisions in a matter of moments, working back-breakingly hard day and night, despite being underpaid and underappreciated. A unique read which will move you and amuse in equal parts.
The Cactus by Sarah Haywood
The protagonist, Susan, is a forty-something year old woman who is very straight-forward and content going about her daily life, seeing no need to make room for anyone else or be flexible with her arrangements. She has recently lost her mother and, faced with an unexpected situation, she makes it her mission to get back what she believes is hers when her brother is favoured in the will. Throughout all of this, she is pushed to spend more time with others and slowly begins to realise that it can be enjoyable to have people around her for company and support and that putting herself out there, while emotionally risky, can pay off. It is easy to become invested in the characters and the unpredictable turn at the end adds to the story well. It is similar to Eleanor Oliphant is Completely Fine in many ways. A heart-warming book, perfect as a summer read to quickly settle into.
Educated by Tara Westover
Though at times it felt fictional because of how unbelievable it was, this is Westover's true memoir. She was raised a Mormon in rural Idaho and her family does not believe in the government or the medical establishment. Instead of going to school, she and her siblings work in their father's junk yard sorting scrap metal, while their mother practises spiritual healing and midwifery. Westover manages to get into university and later studies at Cambridge and Harvard in what is an extraordinary feat for a girl who had never been in a classroom until the age of 17. She was then confronted with the lack of knowledge she had about the world, such as the Holocaust and the Civil Rights Movement, but also struggled to navigate living and interacting with others. Westover evaluates whether she can reconcile her new understanding with her family and upbringing, particularly her abusive brother and her father's misguided faith, or whether she has reached a point of no return. Without a doubt one of the most staggering stories I have read.