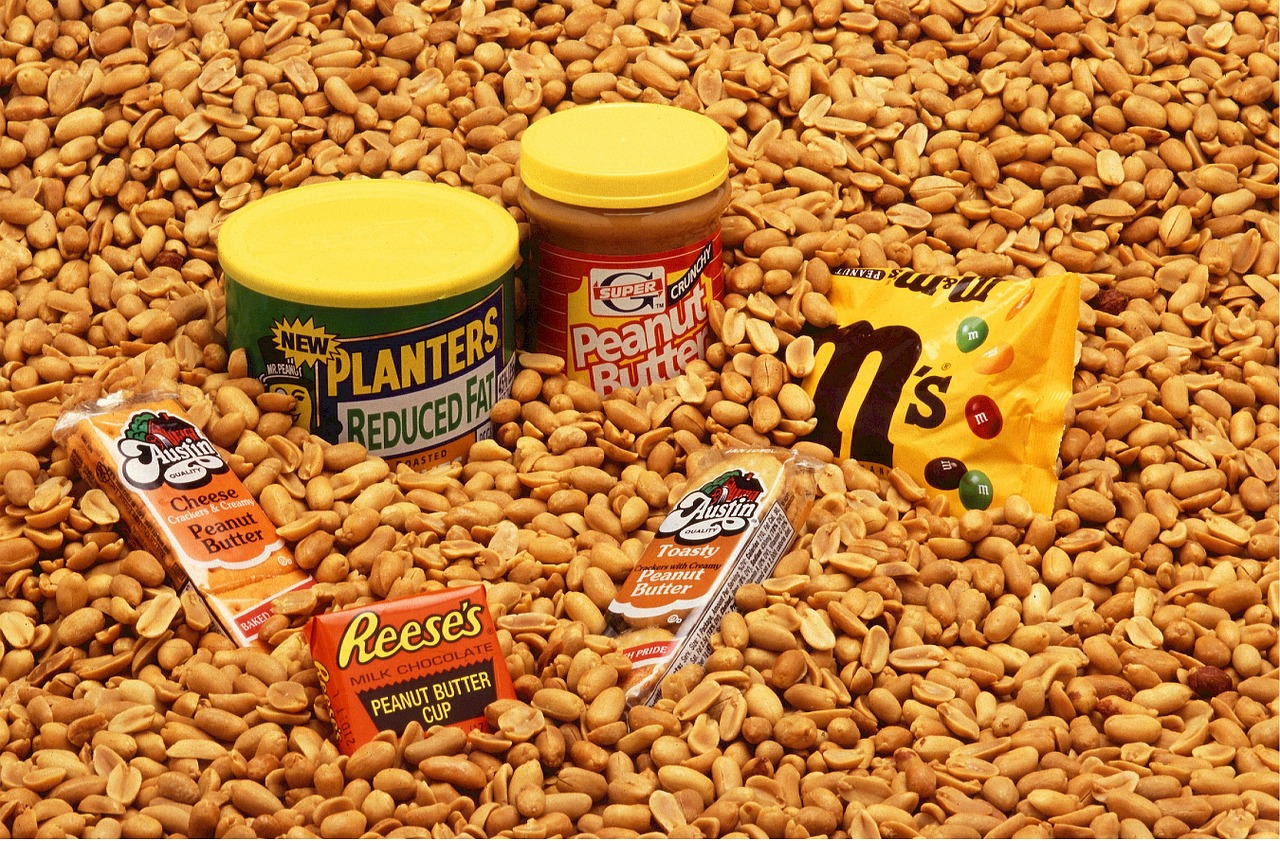 Food&Drink Writers Max Kelly and Toby Fenton show us how to spread peanut butter across every course of your meal for National Peanut Butter Lovers Day
Max Kelly
Whilst National Peanut Butter Lovers Day certainly doesn't get the recognition or appreciation that it deserves, it should be a day when all peanut butter lovers rejoice. The store-cupboard staple is often mistaken for simply a humble spread, but it turns out to be so much more when it is incorporated into both sweet and savory dishes. Here are just a few, in which peanut butter plays a starring role, that can allow you to discover the wonderful versatility of the under-utilised ingredient.
Note: For savory dishes it is important to use natural, unsweetened peanut butter. Being just peanuts and salt, It is a tad more expensive than the average jar but worth it when you want maximum peanut flavour.
West African Peanut Soup 
Ingredients: 
1 tbsp oil, for frying 

Extra 1 tbsp olive oil 

1 large onion, chopped 

1 tbsp fresh ginger, grated 

60g tomato purée (4 tablespoons) 

1 medium sweet potato, chopped into small cubes 

600ml vegetable stock 

90g smooth natural peanut butter 

salt and pepper, to taste 

100g spinach, optional 

1 chicken breast, cooked & shredded, optional 

1 tbsp paprika, optional 
Method: 
Heat oil in a large saucepan. When sufficiently heated, add chopped onion and ginger. Fry over a medium heat until softened, translucent and aromatic. 
Toss the cubed sweet potato with the 1 tbsp olive oil, paprika, salt and pepper in a large bowl.
Add the tomato paste to the pan until the onions are coated.
Add the cubed sweet potato to the pan and stir to combine with onion mixture, cooking for around a minute.
Slowly pour the vegetable stock into the pan. The sweet potatoes should just start to float when all the stock is in there, so use more stock if it all looks a little dry. Equally, don't worry if it is quite watery as the peanut butter will thicken it up to more of a soup.
Simmer for around 20 minutes. By this time, the sweet potato cubes should be soft and cooked but not mushy.
After this, add the peanut butter and stir in briskly. Initially, there will be big clumps but the heat should allow the peanut butter to thicken the soup.
Add spinach or chicken if you'd like to add more flavour and texture.
Pad Thai 
Ingredients: 
1 tbsp sesame oil, for frying 

Extra 1/2 tbsp sesame oil 

150g dried rice noodles 

300g pack of pre-prepared stir-fry vegetables 

3 tbsp soy sauce 

3 tbsp smooth natural peanut butter 

Juice of half a lime, plus extra for garnish 

1/2 tsp dried chilli flakes 

1 tbsp brown sugar (caster sugar works if that's what you have) 

40g salted peanuts, chopped 

1 tbsp oyster sauce, optional 

1 small chicken breast, sliced very thinly, optional 

2 eggs, optional 
Method: 
Cook the rice noodles according to the package instructions, drain and add back to the pan. To stop them sticking, add the 1/2 tbsp sesame oil and stir. If you're preparing the noodles in a big batch ahead of time, it can be useful to leave them in the fridge to chill, which will help prevent them going clumpy and sticky when stir-frying.
Whisk eggs with a pinch of salt and black pepper in a small bowl and set aside.
Heat the 1 tbsp sesame oil over a medium-high heat in a wok or large frying pan.
Add whisked eggs to pan and scramble them, breaking them apart into smaller pieces. If including the chicken, fry the strips until cooked through, which will not take too long because of how thin they are.
Then, add the stir-fry vegetables and cook for a further 4 minutes.
Mix together soy sauce, oyster sauce (if using), lime juice, peanut butter, chilli flakes, sugar and 2 tbsp water in a small bowl.
Add the cooked noodles to the pan, along with the sauce. Stir until thoroughly combined, and serve with a wedge of leftover lime.
---
Toby Fenton
With National Peanut Butter Lovers Day on the 1st March in the United Kingdom, I thought it was apt to share with you my favourite peanut butter recipe, which is peanut butter brownies! This recipe uses my favourite peanut butter, which is Whole Earth's crunchy peanut butter, as it only has two ingredients, peanuts and a little sea salt, and it is equally as good on a piece of toast! 
Peanut Butter Brownies
Ingredients:
185g dark chocolate (you can use a mix of milk and dark chocolate if you prefer it to be less bitter)

185g butter

3 large eggs

275g caster sugar (golden caster sugar is best, or even add some brown sugar for extra richness!)

85g plain flour

40g cocoa powder

50g milk chocolate chips

50g white chocolate chips 

150g crunchy/smooth peanut butter (use the best you can afford!)
Method:
Chop up your butter into cubes, break the dark chocolate into chunks and add to a heatproof bowl. Melt your dark chocolate and butter, by placing the bowl over a pan of simmering water, or alternatively into a microwave for 2 minutes, stirring in 30 second bursts, until the chocolate and butter have melted. Allow to cool a little.
Meanwhile, set your oven to 180oC/Gas Mark 4. Also cut out a piece of greaseproof paper to fit a 20cm square tin.
Break 3 eggs into a large mixing bowl, along with the caster sugar, and using an electric whisk, whisk your egg and sugar mixture, until it becomes pale and is doubled in volume. You can test if your eggs are whisked enough by dragging some mixture off the electric whisk beaters over your bowl, and it should leave a trail on the surface for 1 to 2 seconds.
Pour your cooled chocolate mixture into the egg mixture and gently fold using a silicon spatula, until mostly combined.
Then sift your flour and cocoa powder into the bowl, also adding in your chocolate chips and fold together gently until completely combined.
Pour the mixture into your prepared tin, and smooth out the mixture into all the corners.
Heat your peanut butter in the microwave for 30 seconds to a minute, until the peanut butter has thinned a little. This makes it easier to swirl into the brownie! Then place blobs of your peanut butter across your brownie surface and swirl them into the brownie mixture.
Bake for 25-30 minutes until the brownie has a shiny, papery surface and the brownie no longer has a wobble in the middle. Allow to cool and then cut into slices!