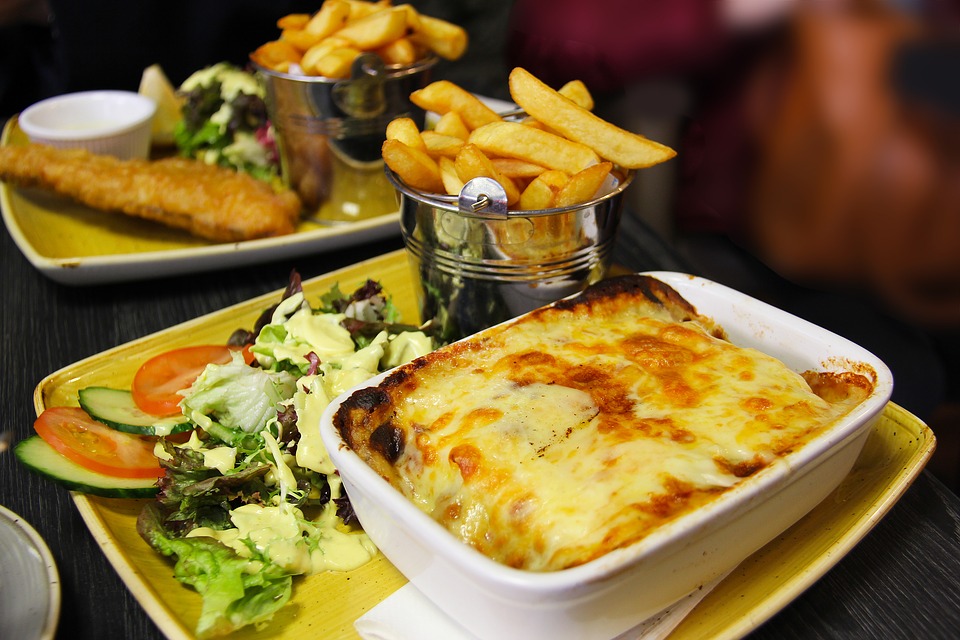 Food&Drink Writer Katie Norris gives us her food of friendship recipe, veggie lasagne, for our Food of the Fortnight
Eating with friends, whether it be out at a restaurant, street-food vendor, or just at home, has always been a treasured pastime for most of us, and the University of Oxford has even done research to prove that the more often people eat with others, the more likely they are to feel happy and satisfied with their lives.
I have recently formed a tradition of cooking with two of my close friends on Monday evenings, making the beginning of a stressful week just that bit more tolerable. This means that when the demands of university life and general life get too much, a simple meal can be all it takes to reach out and bond with friends. After all, it is said that the way to the heart is through the stomach!
As the stress mounts in the approach to Easter and with the exam period looming in the background, one of the recipes that is easiest yet also most comforting to cook for friends, is the all-time Italian classic: Lasagne. This recipe combines the traditional recipe with nutritious vegetables, to create a flavoursome and colourful soul-reaching veggie version!
Roasted vegetable lasagne:
Ingredients:
2 peppers
2 aubergines
2 courgettes
Salt and pepper
Mixed herbs
2 Garlic Cloves
8 tbsp olive oil, plus a dash for greasing
300g fresh pack lasagne sheets
125g ball mozzarella (or vegan alternative)
A handful of cherry tomatoes halved
Tomato sauce and white sauce, shop-bought for convenience (or you can make your own – there are some easy recipes on bbcgoodfood.com!)
Method:
1. Pre-heat the oven to 180C/fan 160C/gas 4.
2. Prepare the peppers by de-seeding them then cut them into chunks after halving. Cut off the ends of the aubergines and courgettes, then cut each into slices about ½cm thick.
3. Crush the garlic cloves using a garlic crusher, or cut them into small pieces
4. Using the oil lightly grease a frying pan then place in the veg, seasoning with the garlic and a pinch of salt and pepper.
5. Gently fry the veg until lightly browned.
6. Using the oil again, lightly cover an ovenproof dish which you wish to serve your lasagne from
7. Arrange a layer of the vegetables on the bottom, then pour over a third of the tomato sauce. Place a layer of lasagne sheets on top of this, then top with just over a quarter of the white sauce.
8. Repeat this layering until there are 3 layers of pasta. Spread the remaining white sauce over the top of the pasta – ensuring that the surface is completely covered.
9. Thinly slice up the mozzarella ball then use it to top off the lasagne!
10. Bake for 45 mins until the cheese is bubbling and the pasta golden.
Enjoy!