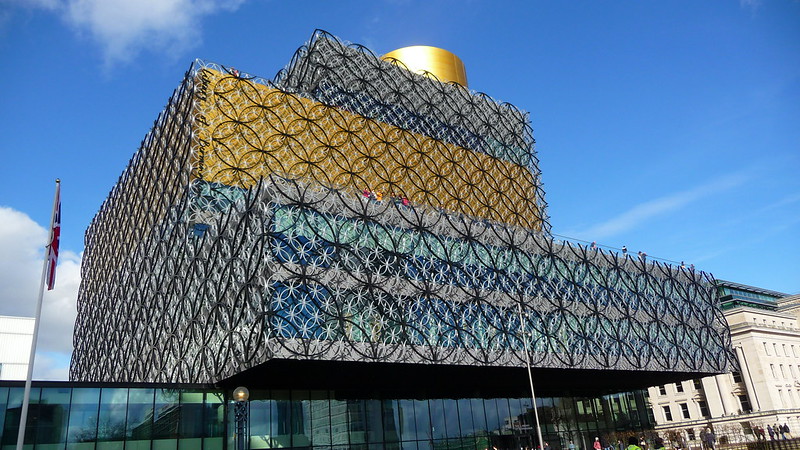 Travel Writer Kelsey Baxter-Sibley shares what she's found exploring Birmingham as a newbie in the city
Being a fresher at university can be daunting. Not only is there coursework, but there's also the stresses of hangovers and making friends to juggle. You also most likely don't even know your way around the city you're now calling home. Even if you want to get to know your new surroundings, it can be difficult to know where to start – especially when your new home happens to be as big as Birmingham, the UK's second city. To give you a head start on discovering the local area, here are a few places I discovered in my first year.
Cannon Hill Park
I discovered Cannon Hill Park in my second term here and, being from a rural county, it immediately made Birmingham feel a little more like home.  It's only a half-hour walk from the Vale and is home to the Midlands Arts Centre, pedalo boats, the Birmingham Wildlife Conservation Centre, mini golf and tennis courts as well as 80 acres of parkland. There's something for everyone whether you're looking for a day out, a change of scene from campus or a green oasis in the middle of the city.
Ghetto Golf
Ghetto Golf is one of the most well-known student attractions in Birmingham and it more than lives up to its reputation. Located in the Custard Factory in Digbeth, it's an 18-hole mini-golf course complete with street food, a cocktail bar and appropriately 'Instagrammable' décor.
It's the perfect place to go to try something new outside of the University bubble, and it's ideal to get to know your new flatmates or coursemates – or even for pres before a night out!
Winterbourne House and Gardens
If Cannon Hill Park is a bit far but you still want to spend some time in nature, try Winterbourne House and Gardens. Entry is free with a UoB student card, and it's barely a fifteen-minute walk from campus. The botanical gardens make you feel like you're far from the city and the Edwardian-era house is ideal for history fans – and the café is a great alternative to campus study spaces.
The Jewellery Quarter Pubs
If after Freshers' Week you need a break from the clubs and chains of Broad Street, try venturing out to the Jewellery Quarter, just a few minutes away from the city centre. As well as being steeped in industrial history, it's home to several great pubs and bars – a perfect place to go on your first pub crawl as a student.
The Library of Birmingham
If you've walked around the city centre, you've probably noticed the library – looking like a giant gold and silver wedding cake, it's hard to miss it. The library, which opened in 2013, is situated in Centenary Square and is estimated to have cost £188.8 million. It took me until my third term to venture inside, but I wish I'd known about it earlier, as it's a brilliant study spot away from campus. The library also has a gorgeous roof garden that gives a spectacular view of the Birmingham skyline – try and spot some of the other places you've visited around Birmingham!