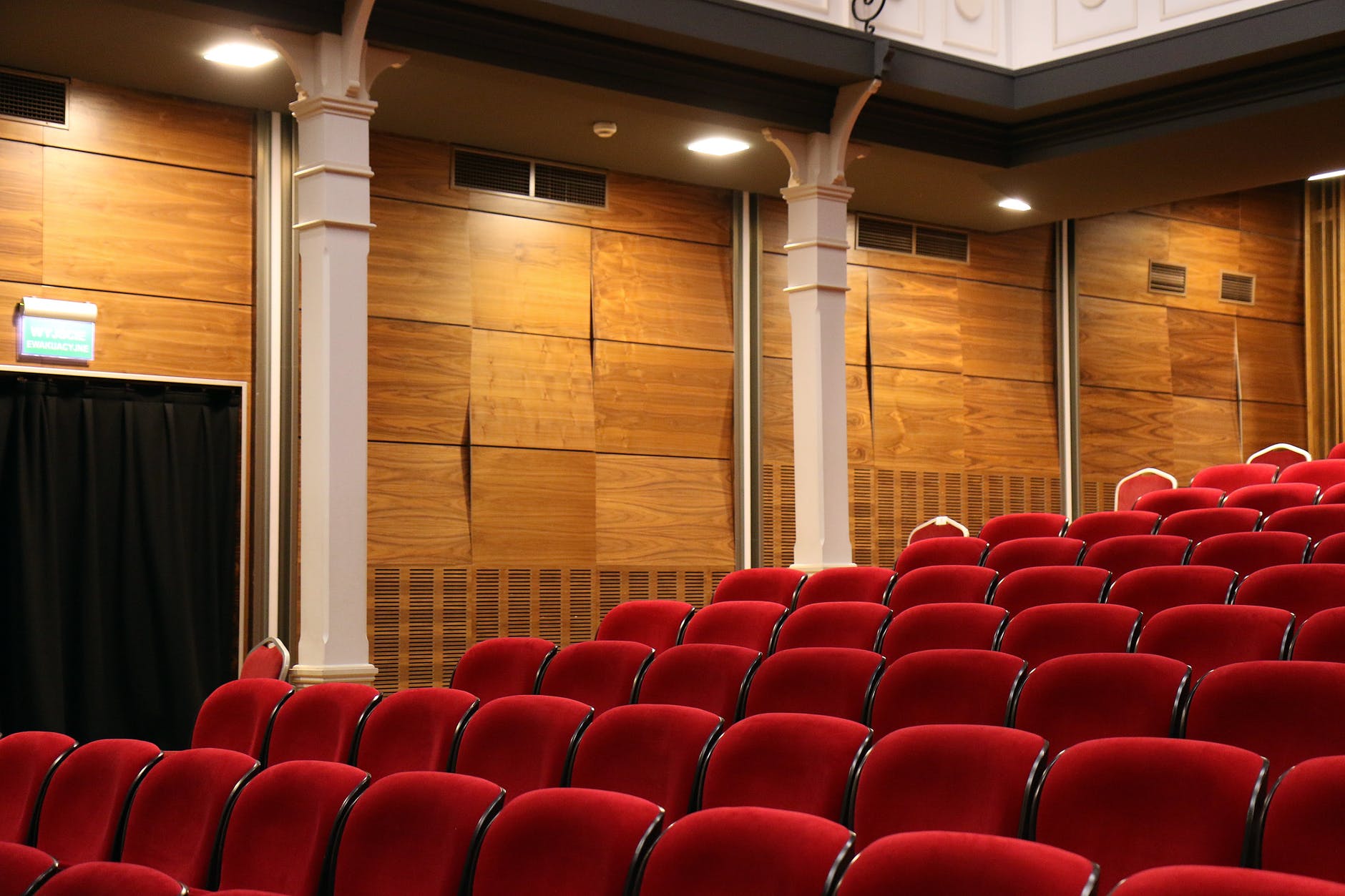 News Reporter David Atkins speaks to the candidates running for Activities and Employability Officer ahead of the 2020 Guild Elections
The Activities and Employability Officer (AEO) has a range of responsibilities including giving advice and support to group committees to helping more and more students get involved.  They help make sure thousands of students are getting the most out of our societies, clubs and volunteering projects.
Each candidate is listed alphabetically by surname.
You can vote online on the Guild of Students website until 4pm on Friday 28th February.
Chris Edwards: 'Committee Chris'
Chris Edwards, who is running for AEO under his campaign name Committee Chris, believes that he is the best candidate to be the next Activities and Employability Officer.
When asked by Redbrick about how he will prioritise that students receive the best employability opportunities at the University, he answered: 'I will ensure that the feedback system is tailored to student careers so that students can feedback and tell us what career opportunities they want on campus.'
He also plans to increase volunteering opportunities on campus as he believes that can increase employability.  He told Redbrick, 'I have worked for Let's Feed Brum. It's an amazing experience and we need more volunteering opportunities like this on campus.'
'Moreover, we need a network for alumni students that have recently graduated to get back in contact so that they offer advice and feedback how they received this role.'
He wants to improve on the mentoring scheme publicity, through his policy 'making the guild working for you' to increase awareness of the guild's schemes and what they offer. This will ensure more people will receive the relevant help and support.
When asked by Redbrick about how he will assist student groups in ensuring their groups will be run efficiently, he answered, 'The coordinators are doing an excellent job assisting student groups. I have spoken to Amy who coordinates with my student groups and the work that they are doing is good. To help the efficiency of student speaker request form reduced from three weeks. It depends on the forms; we need to pressure the University to increase turn around of student feedback forms.
In reference to the current system between media groups and the AEO, he outlined that he believes that the Redbrick editing should be moved onto another position. 'I think it should be given to another person to deal with. There is a conflict of interest as some of what Redbrick publish is critical of the Guild and Guild Officers.'
He also commented on what he believes is a non-uniformity that there currently is regarding free speech, as some groups such as the pro-life society have been authorized but other groups have not been approved.
Chris also outlined that he wants to introduce more activities for first years so that there is more variety of events on offer for students, not just focused on drinking. He also wants, more FAQs pages for committee members for student groups.
'I am to get more feedback so that students can personalise events that they would like to attend.'
He outlined that it is imperative for the climate emergency to be tackled as the University is still endorsing using fossil fuels. He argues that there needs to be a reduction in usage of single-use plastic. He said, 'If it has been done in the new café in the Teaching and Learning building, it can be done elsewhere, progress needs to be made.'
He also says that digitalization and a reduction in paper use is crucial to tackling environmental issues.
Jerry Lim: 'Jerry the Mouse'
Law student Zhi Long Jerry Lim, running under his campaign name Jerry the Mouse, believes that he is the best candidate to be the next AEO.
When asked by Redbrick about employability opportunities for students, he outlined that the university are already targeting employability around specific departments such as the Law School has their own careers fair who already run workshops and CV sessions and therefore we should try to work with these various departments to improve their career opportunities. He believes that it is important to utilize resources that are already available and work with departments to increase career opportunities such as speakers suited to specific departments. The subject specific work experiences days are successful, so he wants to use thee and then expand on it by developing a more subject specific careers fair for people.
However, he outlined that this could be a more long-term goal and for the time being it is important to work with departments to ensure they get what they need and want.  He believes that this connection between the Guild and various departments is important to ensure that students receive the employability organisations that they so desire.
Furthermore, he said that the Guild need to improve on current systems that they have in place. For example, at present, only one committee member goes on a training day for committee training. He believes that the Guild need to extend this to more committee members on a more regular basis to refresh people throughout the year. This can be done by the Activities and Employability officer running workshops throughout the year and this can extend to students that aren't on the committee to increase engagement and awareness of students. Therefore, he believes the Guild needs to incentivize societies to support campaigns, and collaborate to increase the sense of community and awareness of student groups.
When speaking to Redbrick, Jerry said, 'I think a reflection on the functioning of the forms system for student groups needs to be relooked upon. I have spoken to Ryan, the current Activity and Employability officer, about these external speaker request forms.
'It all comes down to formulating the digitalisation of forms at the University. We need to make the forms digital so that it reduces the stress of student's groups. However, my one concern is that it will take time. However, this will take time but we need to develop it so that it is easier for student groups to submit forms and so that the process is made more efficient.'
Amie Raphael: Flamey Amie 
Amie Raphael, also known as Flamey Amie, believes that she is the best candidate to be the next Activities and Employability officer.
When asked by Redbrick how students will receive the best employability opportunities on campus, Amie stated that she would ensure that everyone is catered not just catered on STEM and would try to increase employability for those studying English and look at other universities for guidance on this. She pledged that she would ensure that departments 'receive equal resources' and opportunities for careers. Amie also outlined how she wants to tailor careers advice to specific careers.
'Everyone should be able to enter a career that they feel passionate about.'
Amie also outlined that she would will set up a collaborative forum for student groups, to help volunteering groups and smaller groups to work together to create events so that attendance for groups can increase. Also, she stated she wants to increase the space on the University campus for singers through having a regular open mic night at the Mermaid bar. Additionally, she wants introduce battle of the bands for student groups to increase their participation in student activities and give them more of a spotlight and exposure on campus, as at the minute Vale Fest is their only opportunity to do this.
When asked by Redbrick about what other policies she thinks are necessary and how would she build on the work of the current AEO, she answered: 'We need to increase training for student groups, such as treasurer and secretary get forgotten as most training is focused to the President of the Student Group.'
'I think that this year Ryan has done an amazing job, the Super AGM must continue as it really helped groups understand solutions to problems. I also want to increase the support for handover for groups.'
She also mentioned that there should be increased mentoring for specific departments, and subjects to have specific mentors. Also, she proposes to make changes to increase the accountability of student forms so that the external speaker request form is confirmed quicker so that student groups can increase their planning. Overall, she highlighted how she wants more transparency between student groups and the Guild so that student groups can run effectively and deliver their activities on time as planned.
Amie outlined how efficiency and communication between the Guild and student groups is crucial to her, as previously some student groups have had to cancel events because of the delay of the Guild in responding to emails.
'This needs to be improved upon.'
Jamie Tomkinson: 'Jammy Jamie'
Jamie Tomkinson, running under his campaign name 'Jammy Jamie', believes that he is the strongest candidate running for AEO.
He believes that the Guild of Students needs to become 'less isolated', through bringing in the Med School, Selly Oak Campus and first year accommodation. This links into his overall idea of 'Guild on Tour' as he believes that it is up to the Guild to appeal to the students by going to where the students are. This will involve having student groups showcase their groups to first years at the accommodation so that they may feel more welcomed to join societies. He told Redbrick that 'There needs to be a specific focus on ensuring that events do not just take place at the Guild and campus but also elsewhere, as many students do not spend much time around the Guild.'
He also proposes that every time there is a new society established there should be a buddy system so that the new society can be buddied this society with another group so that they can collaborate and find ideas to ensure that their society is the best it can be. He also wishes to increase training for Guild members and increase refreshers courses for committee members. This can be done through more online training so that committee members feel assured in what they are doing and that they are running their group effectively.
When asked by Redbrick about how he would develop the employability opportunities at the University, he stated that he would introduce a poll at the end of each year to find out what career paths students want. He also wants to introduce a board that would have all the relevant opportunities for career events, as people can easily get lost by emails. Ultimately, he wants to approach it from a much broader angle and have more representation of industries. This will include having a vetting system to have firms that follow environmental standards being scored higher, giving more control to students and increases trust.
He also thinks that the Guild should streamline the student request forms service so that there a specialised guild worker just for forms, so that they are done efficiently. As the forms get lost in all of the other roles that officers have to do, it would be more beneficial to have someone designated to that task.