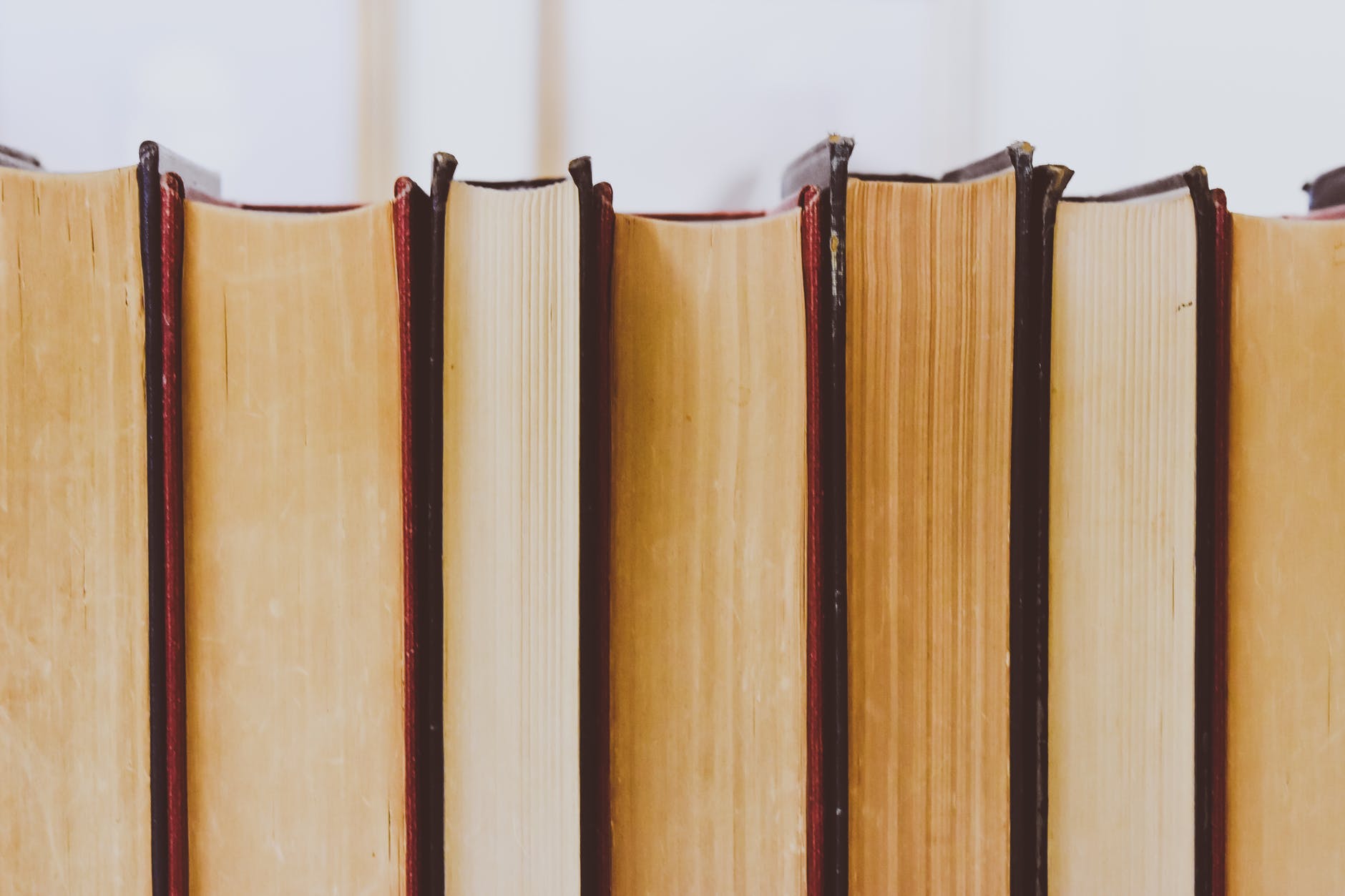 Ahead of the 2020 Guild Elections, News Reporter Becky Gelder spoke to the candidates running for Education Officer
The Education Officer is part of the full-time officer team at the Guild of Students. Their role is to supervise the academic experiences of students, with duties including overseeing the running of the student representative system and the services provided by the library.
This year, there are five candidates running for the position of Education Officer, all of whom agreed to be interviewed by Redbrick. They are listed alphabetically by their surname below.
Voting for the 2020 guild elections opens on the 24th February and closes on the 28th February; you can vote online through the Guild website. The results of the election will be announced on the 29th February.
Connor Egan
Connor Egan is a masters student studying River Environments and their Management at the University. If elected as Education officer, Connor's main focus will be on issues of timetabling, communication between staff and students, study rooms and accessibility of academic support.
He believes that as Education Officer, his main responsibility would be to 'thoroughly support students' and to 'make sure that their voices are heard.'
With regards to timetabling, Egan looks to reflect on concerns that have been raised by fellow students. As a student rep, he was made aware through feedback mechanisms that other members of the student body were struggling with clashes in terms of exam and assignment deadlines. If elected, Connor would look at way in which he could improve timetable structuring to reduce the pressures placed on students by timetabling.
Improving study spaces is also at the top of Egan's agenda. Through his campaign, he is advocating for increased numbers of silent study rooms due to the fact that 'a lot of students have said there is a lack of them' around campus.
Connor acknowledges that the limited support afforded to students in some academic schools, and notes that in some cases, 'not enough feedback is being provided' to students. This, he says, alongside his other policies, is down to a communication issue between staff and students. As the Education Officer, Connor says he would look to address this through contact with the student body via emails and social media. Through these channels, he would make an effort to give students regular updates regarding 'what's going on at the university in terms of their academics,' as well as letting them know of 'improvements to issues that they're facing.'
As well as being a student representative at UoB, Egan has also had experience in the role during his undergraduate degree at the University of Worcester, where he was a rep for three years. He maintains that the system is an useful method for students to report any issues that they are having, explaining 'I think it has been effective because I've been able to pick up some issues from students and my fellow course mates.'
Alongside his role as a student rep, Connor is also a postgraduate ambassador. Through his involvement in these outward-facing roles, he believes that he has picked up valuable skills that would make him suitable for the role of Education Officer. He recognises that the position requires a lot of commitment, determination and hard work, as well as open discussions and honesty, all of which he believes he would be able to bring to the team.
James Green
James Green, a final-year Biochemistry student, is centring his campaign around improvement of communication not only between staff and students, but also between different schools and colleges within the University. His manifesto also addresses key issues of transparency in the academic marking process, support for students opting for a year in industry or a year abroad, and celebrating the student rep system.
If elected, Green wants to make sure that students are able to make the most of their studies through collaboration between departments who 'should be working together' in order to provide relevant and interdisciplinary content. Alongside this, he intends to address any issues created by the new academic teaching year, which is to begin in the autumn term. This, he says, would involve ensuring information regarding exams, the UoBe Festival and support sessions is made available to students in an effective manner.
Providing support to students spending time away from campus, perhaps due to a year abroad or year in industry, is also high up on James' list of aims. He wants to ensure that support is offered before, during and after the experience: 'when you're abroad, you are potentially in a very vulnerable position. You're away from your support network at uni … there should be constant communication.' Green's own experiences of a year abroad, which he completed in Berlin, have also helped to guide his understanding of the needs of these students. As a method of improving communication about the necessary arrangements for a year away from campus, Green would like to introduce a 'family scheme' where students would be paired with someone who had already completed a year abroad and can therefore offer advice. In order to offer full support to students, Green also would like to work closely with the Welfare Officer: 'we can't deal with our academic issues in isolation, we have to work with others.'
In order to maintain effective contact with the student body, James wants to ensure that he is 'as approachable and as accountable as possible.' As well as through platforms such as Facebook and email, he would look to be provide sessions where students could come and talk to him in person: 'I want it to be a bit more open, I want it to feel approachable.'
With three years of experience as a student representative, Green has already been able to help implement changes in response to student feedback within his own department. He highlights beneficial changes made as a result of the rep system, such as the traffic light system used to show how busy the library is, and says that if elected, he would like to hold regular meetings with student reps in order to ensure consistent feedback.
Jules 'Rocketman' Singh
Jules Singh is a final year Political Science student, who has also spent the last two years in the part-time role of Commuter Students' Officer at the Guild. If elected as Education Officer, Singh main aim would be to make sure that 'everyone can fulfil their potential and complete their degree in the best possible working environment.'
Jules' first manifesto point is the enhancement of campus study spaces, which would involve not only increasing the availability of microwaves and hot and cold water taps, but also increasing the reliability of the Wi-Fi.
If elected as Education Officer, Jules would also work to make timetables more accessible, offering students the option to download their timetables to phone calendars. Alongside this, he believes that it is important to improve the usability of 'mybham' and the careers network timetabling system.
Having occupied the role of Commuter Students' Officer for the past two years, Singh believes that his previous experience working for the Guild will be very beneficial. With experience of 'the intricacies and the workings of the Guild and Guild democracy,' he says that he has 'definitely tried [his] best to take on other peoples' perspectives, to make myself a more valuable contributing member of the team.'
The third point on Jules' manifesto looks to ensure students are being paid a fair wage by the University, as well as 'providing more transparency and increasing open communications with the University about strike action.'
In order to address issues raised by strike action, Singh believes more information should be provided to those whose departments are most heavily affected. He also notes that the 'blanket statement response' used during previous strike action 'hasn't been good enough,' and more needs to be done to communicate more effectively.
In order to improve communication efforts, Singh wants to explore not only social media channels such as Twitter and the Fab N' Fresh Facebook page, but also more 'non-traditional and old fashioned' methods such as posters in order to inform people of Guild campaigns and policies.
Also looking to utilise the student representative system, Jules reflects on his experience as a representative during his first year. He believes that while at a departmental level the student rep system is effective, he would look to improve it by encouraging greater communication at a 'university wide level.'
Singh's final manifesto point looks to expand scholarships and bursaries, providing more funded opportunities to disadvantaged students, as well as increasing awareness of the availability of the services available to students.
Peter Vessey
Peter Vessey, a joint-honours History and Theology student at the University, hopes that if elected as Education Officer he could give something back to the University: 'I don't just want to take from the University, I want to feed back into it.'
As a mature student, part-time student, joint honours student and commuter student, Peter wants to see all students getting an 'equal deal' with their education.
Vessey also wants to address the issue of the lack of study spaces across campus, as well as ensuring increased access to academic journals and resources through Shibboleth: 'I'd like to see the sort of access we have being expanded by the university authorities … that demands of course, even more cooperation between the guild and the University.'
As a student rep for the theology side of his course, Peter wants to draw on his experience from that role in order to help him if elected as Education Officer. His previous role as a teacher also means that he has 'seen things from both sides'. This wealth of experience is something Vessey is keen to draw upon: 'I'm prepared to be a sort of spare grandad to the entire University if necessary.'
Another concern Peter would look to address if elected is communication within the student rep system. Most importantly, Vessey wants to produce an effective mechanism so that students across all departments are aware of who their student reps are and how they can get in contact with them.
With regards to the new academic timetable being introduced next year, Vessey wants to engage with the changes and review them as part of an 'assessment process and feedback process' that will be taken into account should changes need to be made in the next academic year. He believes this is especially critical with regards to the exam period following on from the first semester, with which the limited time before the return to lectures may place excess stress on staff and have an adverse effect on the 'consistency of marking quality.'
Vessey also wants to make the University more accessible to mature students, like himself: 'I'd like to see the University actively marketing to older people.'
With two other members of his family having studied and worked at the University of Birmingham, Peter additionally notes that he has 'a sort of family feel' for the University, and wants 'to see this University improve and move forward.'
Semper Peng
Semper Peng is a second-year Mechanical Engineering student whose campaign for Education Officer is centred around three main manifesto points.
Firstly, he wants to increase opportunities for students to participate in summer internships and year abroad exchanges, as well as access to scholarships. These, he believes, are really beneficial to students as they 'drive students … to be more competitive' and help them to gain 'sustainable employment skills' on top of the conceptual knowledge gained from their course.
Peng's second manifesto point centres on improvements to university facilities such as the Wi-Fi. If elected, he would also look to address issues facing students with regards to study spaces. In particular, Semper is focussing on the limited number of computer clusters, which for students who rely on computer access to complete their degree are a top priority.
The third policy that Semper wishes to concentrate on is student feedback, and how the systems in place can be improved upon. As Education Officer, Peng would look to hold 'direct, open meetings with fellow students' weekly during term time so that issues can be discussed in person and any miscommunications via email are avoided. This would be implemented alongside the current student rep system to ensure effective communication could be sustained.
In response to the student feedback he hopes to receive in these open meetings, Peng acknowledges that his policies would be flexible and 'change according to student needs.'
Semper considers his experience working with both the student rep system and the Guild Policy Development Group (GPDG), as well as his role as a STEM ambassador, to be extremely beneficial in relation to the role of Education Officer. As a STEM ambassador, Semper collaborates with teachers in high schools to deliver lessons to young people, aimed at helping them to develop skills such as teamwork. This, he maintains, has provided him with valuable insight into the education system, which could then be carried across to the role of Education Officer. His involvement in other projects, including the Birmingham Project and the Integrated Design Project, have also encouraged Peng to develop the teamworking skills he sees as crucial to the role of Education Officer: 'most of those projects the team members were assigned randomly … it actually forced me to develop my skills.'