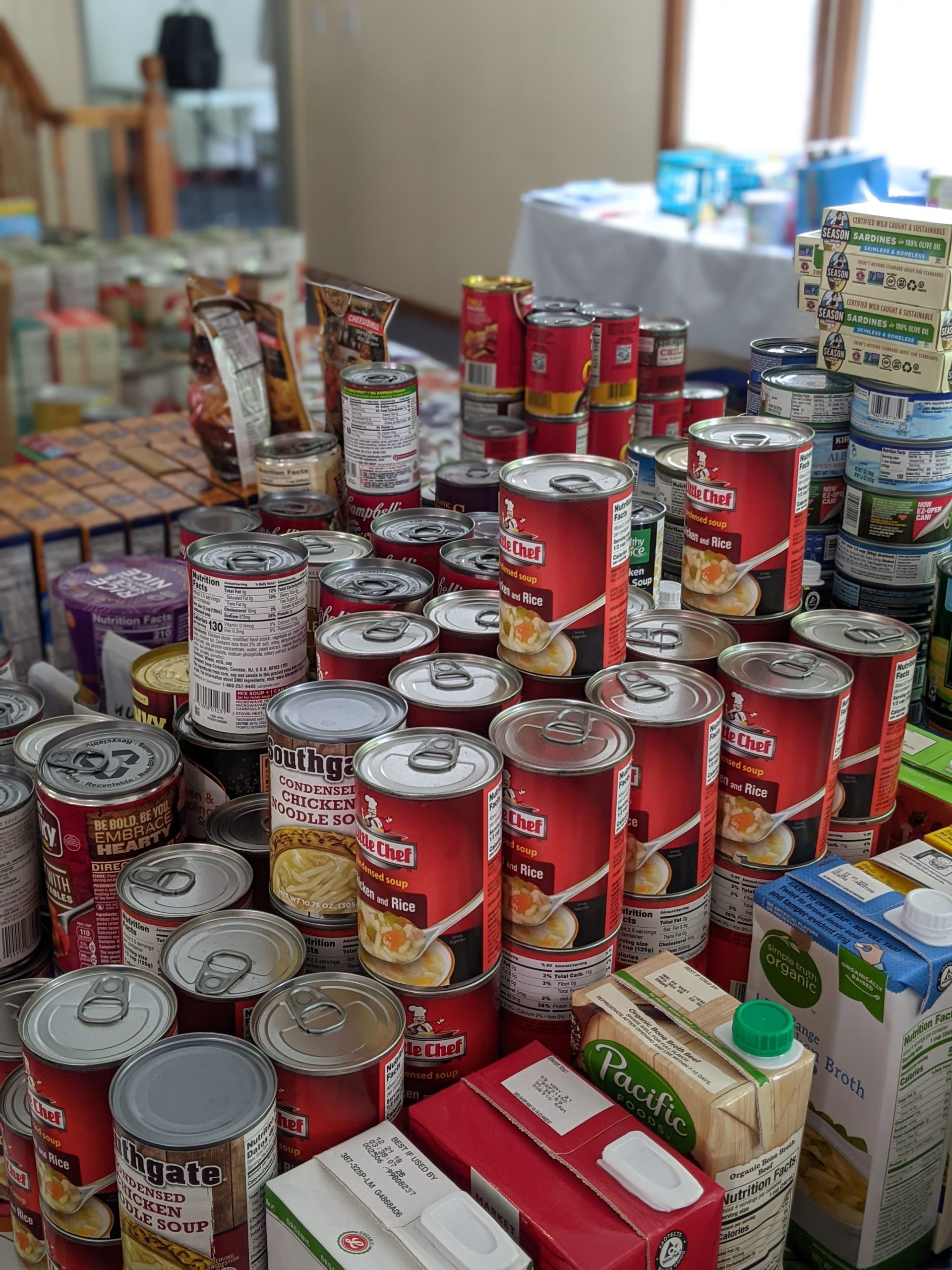 Digital Editor Cara-Louise Scott reports on the Guild's newly launched Community Pantry, explaining how students can access, volunteer and donate to the service
The Guild of Students have launched a Community Pantry service amidst the cost-of-living crisis, in the hopes of helping students who need additional support. Some students are struggling more this academic year due to higher energy bills and rising food prices which don't align with the student maintenance loans which vary for each of us. Food is vital for everyone, yet with the living crisis, students are struggling to buy the amount of food they'd usually purchase in their weekly shop.
The cost-of-living rise has seen 96% of students cutting back on spending and a survey of 3,500 university students and college students across the UK has revealed that more than 1 in 10 are accessing food banks too. This is why the Community Pantry is essential in making food accessible for all students. 
The organisers of the Community Pantry have said that 'here at your Guild, we don't want anyone at UoB to struggle financially to the point where they cannot afford to eat.' The Community Pantry 'supports those in crisis by providing a free one-off food parcel to those who need to access this service'.
The pantry provides students with emergency food for a minimum of 5 days, but from my experience of working some of the pantry shifts, some of the food products could last even longer. Even though the parcels are not designed to meet long term needs, they are an essential placement for a week's food shop for those who can't afford it that week.
A typical parcel at the Community Pantry contains a variety of long-life products such as: cereal, soup, pasta, rice, tinned tomatoes/pasta sauce, lentils, beans and pulses, tinned tuna, tinned fruit, tea/coffee, biscuits, UHT milk and fruit juice.
They also have a supply of toiletries and personal hygiene products such as shampoo, soap and toilet roll; these are available upon request when collecting a food parcel. These products are much needed every day, so it is important that the Guild makes these accessible for students. They are also providing period products on request too.
Students have to fill out a form to collect a food parcel; they are asked to select a date and time slot from the available slots and then complete your details. Students will then receive a confirmation email which would be shown to staff and volunteers upon arrival at the Pantry.
The Community Pantry is extremely beneficial for those students in need; it acts as a helping hand during a financially difficult week and shows that the Guild and the University are there to help students through the living crisis. In the long run, the initiative should hopefully be able to grow as more donations get given and more food becomes available; students will hopefully become more aware of the help available too and that there is no shame in using this service and no shame in reaching out to other services for help too.
The pantry is located in the Guild on the second floor near the Hairdressers and gender-neutral toilets. They are also looking for more volunteers to raise awareness of the Community Pantry as well as practical help with stocking and packaging; if you want to get involved, contact community@guild.bham.ac.uk. They do rely on donations although to begin with they had already obtained a substantial supply of various food items – there are a multitude of donation bins across campus such as the University Centre, Bramall Building, Library, Med School, Muirhead Tower and the Vale Student Village, if you feel able to donate.
As a Community Warden, I've loved helping out at the pantry and believe it's a great initiative the university has introduced to help students struggling with living costs. Even though it is a one time parcel, Guild Advice and other food banks in the community are there to help students too. Lots of work has gone into this scheme and there is lots of food available in individual parcels which cater to a variety of dietary requirements. In the current living crisis, a university ran food parcel service is needed now more than ever – I am excited to see where the scheme goes over the next year.
---
Hungry for more? Check out some more thought-provoking Food & Drink articles:
Halloween and Christmas Food Waste: How We Can Do Better 
Is a Climatarian Diet Better for the Planet than Veganism?
Bristol restaurant swaps calorie counts for carbon emissions in their new menu