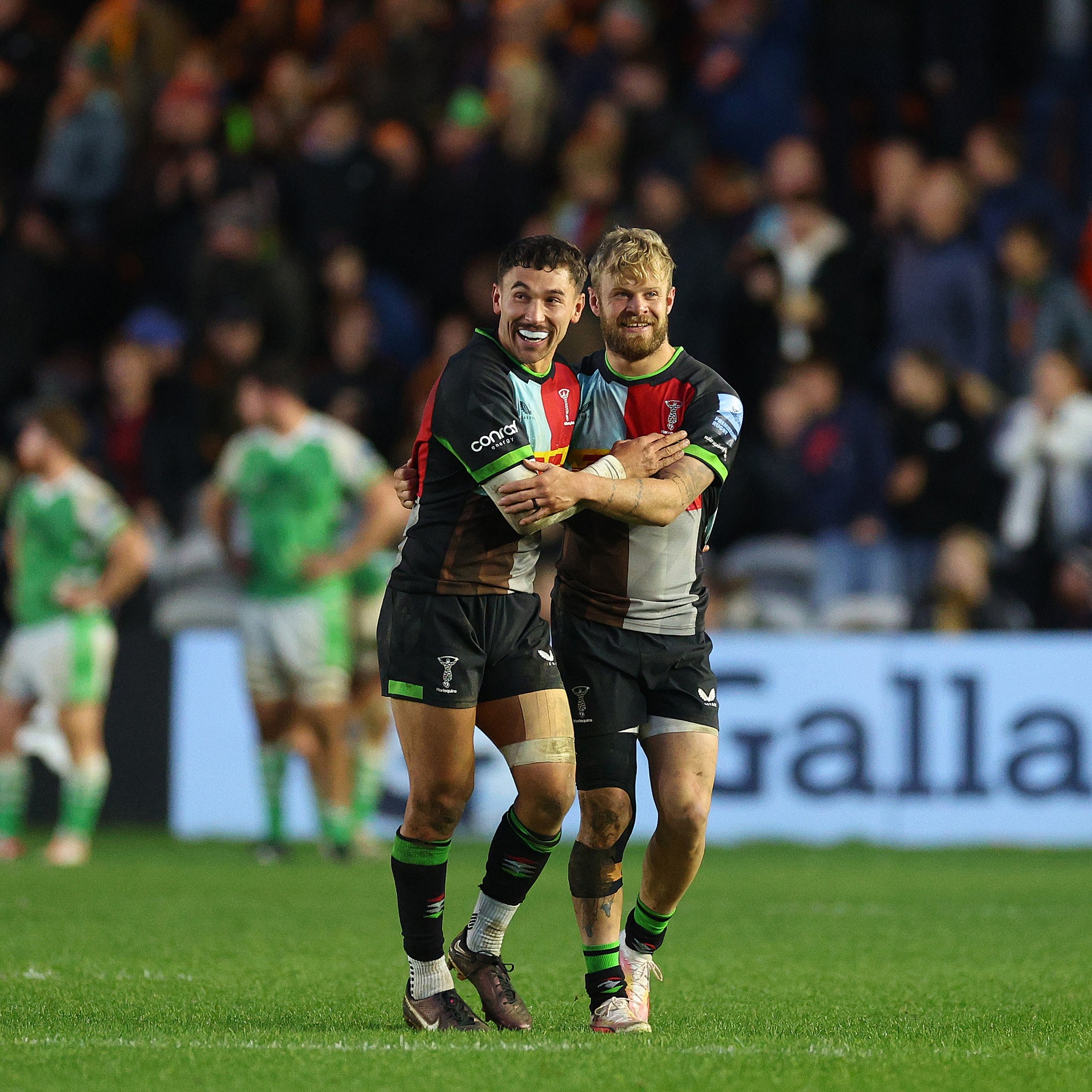 Sports Writer George Wellbelove assesses whether Harlequins can truly go all the way in this year's Premiership, or whether their hot start will fade
Harlequins have long been the Premiership's great entertainers. Through their attacking style and ability to run with the ball from anywhere on the pitch, Quins always create enjoyable matches whoever they are playing. This season so far has proven to be no different as they sit on top of the Premiership table having won their last four matches. The Twickenham based outfit will be hoping to continue this incredible form and try to stake their claim to the title once again. 
After winning the 2021 Premiership in a Covid-affected season, Quins' performance levels have somewhat dipped. Despite securing their position in the playoffs in the season after their triumph, they experienced some disappointing results: notably a two-leg round of 16 defeat vs Montpellier and big losses to Bristol Bears and London Irish at the back end of the 2022/23 season. The lack of success since winning the Premiership is fairly worrying, considering the further trophies that Saracens and Exeter won in their respective periods of dominating English rugby. However, this could all be about to change as Harlequins have started this season in flying form. 
Over the summer, Harlequins recruited superbly. Benefiting largely from the collapse of London Irish, Quins signed two very promising players in England U20s star, Chandler Cunningham South, and England international, Will Joseph. Further additions to the squad including Will Porter and the return of Joe Launchbury ensured Quins' squad was full of depth and talent, which is now appearing to have taken full effect in their pursuit of silverware. Last season saw injuries to lots of players from Harlequins with Tyrone Green, Louis Lynagh and Will Collier sitting much of the year out. 
With the new signings, it has appeared to be easy for players to slot into the system whenever another player is unavailable for matchday. Porter especially has taken the advantage of Danny Care's position at the Rugby World Cup and is now turning into one of the most dangerous scrum halves in the league. His performance against Leicester Tigers was exemplary with his quick passing and accurate box kicking, which ensured Harlequins were able to get a win at Welford Road. As the Rugby World Cup has come to its conclusion, international stars have returned, albeit mostly to the bench due to Harlequins' frightening form, adding more experience and flair to the team. 
The combination of youth and experience within Harlequins appears to be second to none and has worked to perfection so far this season. Combined with their summer signings, the likes of Joe Launchbury, Will Evans and Will Collier have been able to guide the less initiated and really develop their playing styles. Youngsters Anyanwu and Beard have formed an unlikely midfield partnership which has been quietly effective, highlighted by their performance against Bristol as they were able to withstand the running power of Virimi Vakatawa. After a controversial one point loss against Gloucester on opening day, Quins have not looked back and gone from strength to strength. Two statement wins over high flying Exeter and a strong Leicester Tigers team have been highlights of the campaign so far.
The reshuffle of the Harlequins' backroom staff has the potential to cause waves in the 2023/24 season as seen already by Harlequins' position at the top of the table. With Billy Millard moving to director of rugby and Tabai Matson shifting his role to director of performance development for both the men's and women's outfit, it brings about memories of the Quins' coaching team when they won the league back in 2021. Millard played a key role in securing Harlequins first Premiership title since 2012 and his new role has certainly paid off so far. The appointment of Matson after the 2021 triumph was supposed to consolidate their position as league contenders but ultimately, it did present itself to be a step backwards. Under Matson, Harlequins were lackluster in defense and often conceded many points and faced numerous situations in which they had to try and chase the game. Millard's new involvement with the squad and the subsequent reshuffling of the coaching team has been very influential with Harlequins now boasting the second highest points difference and a position as the third best defensive team in the league. 
Quins have long been English rugby's underdogs. Always written off and given a huge task each season to battle through and gain a place in the top four, Harlequins do possess an incredibly strong squad which will be up to the challenge of having a successful season. The memories of the 2021 season still remain and paired with this ferocious start to their campaign, it will be a very competitive season. With lots of recruitment and varying changes around the London outfit, it might be time that the Stoop roars loud as Quins charge onto the league title.
---
Check out more from Redbrick Sport here:
Worcester Warriors Relegated from Premier League