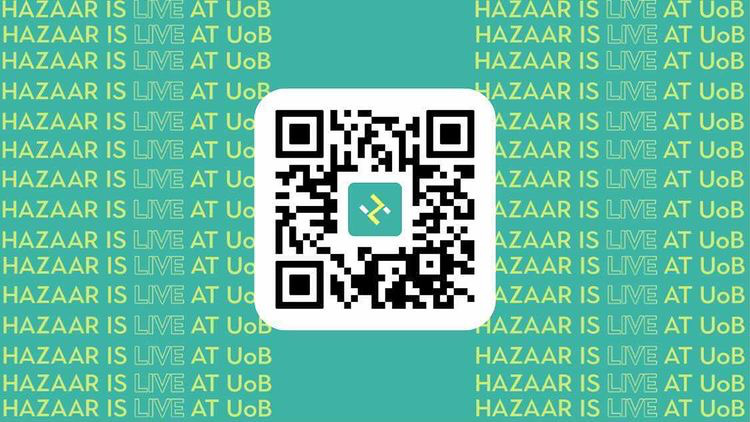 The app conceived by University of Birmingham Alumnus Harriet Noy launches on November 8th, writes Social Secretary Ella Kipling
The UK's very first zero waste student marketplace app has been created by University of Birmingham alumnus Harriet Noy. The app originally began as a Facebook group titled 'Bepop,' similar to 'Depop' but for students at the University of Birmingham. The premise was simple: Students could post pictures of clothes they no longer wanted and someone else could buy them. Then, instead of shipping the clothes, the buyer and seller could simply meet up and exchange the money for the clothes, thus cutting out the packaging and time wasted in shipping items.
The idea for the platform came about after Harriet realised how often her and her friends would hop onto Amazon Prime to order a new outfit for Sports Night each week, and how unsustainable this habit was. Harriet explained that it no longer made sense to her to order a new costume when someone 'two doors down probably had the same one lying on their bedroom floor'. From this, Bepop was born.
The Facebook group grew quickly, and was rebranded to be called 'Hazaar.' The page explains that 'by cutting out postage we are reducing wasteful packaging and travel miles.' Now, Harriet is preparing for the launch of the Hazaar app, which will be here on November 8th. 
But how will it work? The app allows students the chance to buy and sell second hand items online. After the item is bought, it will be handed over on campus, the unique code scanned, and the money will be released into your account. As Harriet explains, it really is 'as simple as that.'
Building the app has meant that it has been a busy year for Harriet, the founder and CEO of Hazaar. Harriet's aim was to reach a target of 150K pre-seed investment and she smashed this within just one month after raising the money from seven different investors. Harriet created and designed the website, found an office in Manchester, and built her team of 'Heads of Hazaar.' Now, just days away from launch, Hazaar is ready for the world.
Harriet told Redbrick: 'The app has been a long time in the making and I am so excited to launch at the University of Birmingham! We have lots of fun things in store for the launch so keep an eye out for us around campus.'
Why is an app such as Hazaar so important? Well, the concern for the sustainability of ordering Amazon packages each week is not unfounded, and according to research from Oceana, plastic air pillows and bubble wrap account for most of the waste from Amazon deliveries. Their report stated that Amazon has sent 7 billion deliveries in the last year alone, and they calculated that the combined length of the air pillows used by Amazon in one year would circle the Earth 500 times.
But the issue does not solely lie with Amazon as online shopping as a whole brings with it a plethora of plastic packaging and environmental issues. Pitney Bowes reported that more than 100 billion packages are shipped each year across 13 major global markets, a figure which is expected to double by 2026. Most of these packages include plastic, which is rendered as waste 'within a year of production.'
Plastic packaging is not the only thing that apps such as Hazaar cut out of the clothes buying process. Let's talk shipping… Ships handle roughly 90% of global trade according to Good On You, and it has been estimated that shipping accounts for 3 to 4% of human-caused carbon emissions. A recent report from the European parliament estimated that this number could rise as high as 17% by 2050. However, shipping via boat is actually the most carbon- efficient option as a ship will emit about 10 grams of carbon dioxide to transport 1 metric ton of cargo 1 kilometre. That is roughly a fiftieth of what an airplane would emit for the same distance and load. 
These statistics emphasise the massive overhaul needed within the fashion industry, and apps like Hazaar could very well be the first step to reducing emissions and plastic waste. Harriet's app shows us that buying new clothes and accessories does not always have to be detrimental to the environment, and it also allows a sense of convenience as your next new outfit may just be waiting for you down the road! 
---
Read about sustainable shopping from Life&Style:
How Depop is Normalising Sustainable Fashion