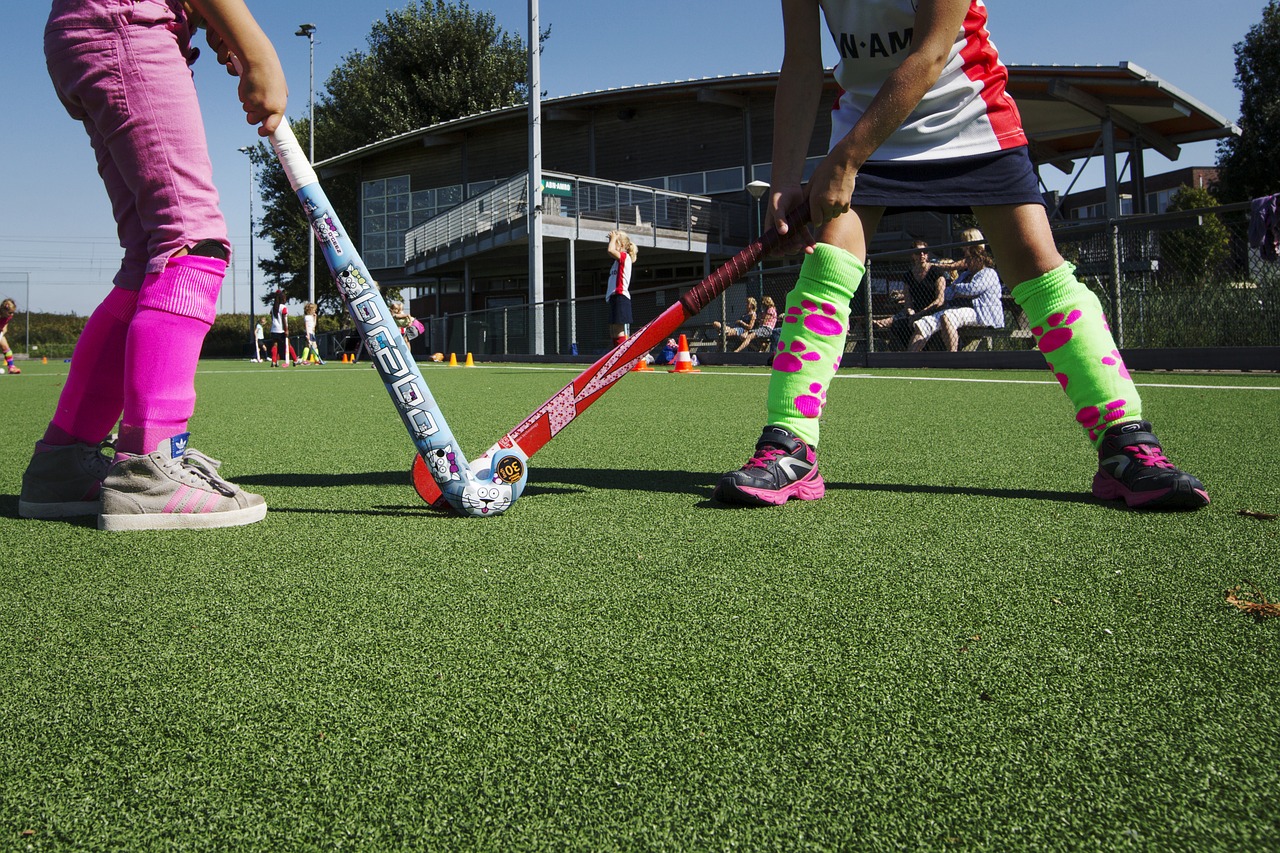 After frustration throughout her time at school, Roseanna Conway believes state schools are being neglected by hockey
I first became involved in hockey as a result of an inspiring PE teacher who first introduced me to the game when I was thirteen years of age. A total sports fanatic, I had tried my hand at most sports, from gymnastics to football, but never hockey. 
Through the encouragement of my parents, I soon got involved in a local hockey club, but I often felt envious of my new hockey friends who attended private schools. They seemed to have such advantages when it came to the sport; flood-lit hockey pitches, regular coaching sessions, weekly fixtures, and even visits from Olympic stars. I felt from a young age that there was an obvious and unfair difference between hockey at my state comprehensive school and the provision at private schools.
My hockey experience at my secondary school was frustratingly limited. Our modest hockey facilities amounted to a three-quarter sized, sand-based AstroTurf, more appropriate as a landing for long jumpers than it was for any kind of hockey. Soon after I joined the school, the facility was condemned.
A six-week period of hockey in PE lessons comprised of some push-pass style activities on our replacement playing area – the school playground. I became skilled in the technique of trapping an airborne hockey ball which, after colliding with stones on the playground, would fly off in an unpredictable direction. This, whilst using a short, hard, wooden hockey stick, made life difficult for aspiring players. Other than that, we had the occasional indoor hockey session in the school's cafeteria, using plastic, ice-hockey- style sticks and a tennis ball while manoeuvring around cleaners, chairs and cafeteria debris.
Still each year, we entered into a local schools' hockey league, but trying to field a team of eleven players in our school became a real challenge for our enthusiastic teachers. In a desperate attempt to find enough players to make up a team, we fielded a mismatched squad made up of myself, my two sisters and our friend who also played at our club as well as our hapless classmates who were persuaded to play and who had their PE kit in school. During many matches, my sisters and I made up a quarter of our school team and our short corner drill; injector, trapper and hitter.
Whether it was my own teenage insecurity or a genuine fear of embarrassment, walking to school with my hockey bag on my shoulder on a matchday brought me huge anxiety. My sister and I would squeeze two sticks into one bag so to lessen our discomfort. I recall walking to school timorously hiding my hockey bag, trying to not look bold, pretentious unlike my friends at the local private schools who carried their sticks with pride because they had been selected for their school team.
In a similar way, I felt embarrassed at being one of few players on my team to be wearing a gum shield. I made sure at the time that I asked the orthodontist for a clear gum shield, to minimise the chances of anyone in my team noticing it.
During minibus journeys to occasional school fixtures, discussions of tactics were superseded by the gossiping of our friends about the dramas of the school day and so we would arrive into the pristine facilities of the local private school, converse trainers on our feet, lost-property acquired shin-pads on legs, matching French plaits in hair and still clueless  as to how to approach the game.
For the younger recruits who'd been bribed by school reward vouchers to play in the match (many of them having not played a hockey game before), the rules were quickly explained as we began. I recall one local opposition shouting 'W', as they set up their defensive formation whilst our team pondered about what on earth 'W' stood for. 
Unsurprisingly, we would often be lucky to come away with a defeat that was less than 10-0 though the blow was softened by the free orange juice cartons, bananas and Mars bars provided in the pavilion at the end of the match.
Hockey has acquired a reputation of being a 'private school sport' which is quite frankly, ludicrous. Pupils at private schools make up just 7% of the population and yet in Great Britain's women's gold medal-winning side in Rio, 50% of the team had attended fee-paying schools. Hockey, not just at the top level, is dominated by independent school pupils. Even in my own team at the University of Birmingham, I was one of very few players who attended a state school.
Hockey is a fantastic sport and I have gained a huge amount from my involvement in the sport over the last ten years. However, more must be done to encourage its progression in the state sector. More facilities are of course helpful, but even in schools where there are AstroTurf pitches, hockey is not taught. Young PE teachers who want to coach and teach hockey are inevitably drawn to the private sector because their skills will be appreciated and utilised. Consequently, the sport continues to develop slowly in state schools.  
Perhaps we can all try and do our bit to encourage more pupils from state schools to play our wonderful game, and to develop the game beyond the confines of private schools?