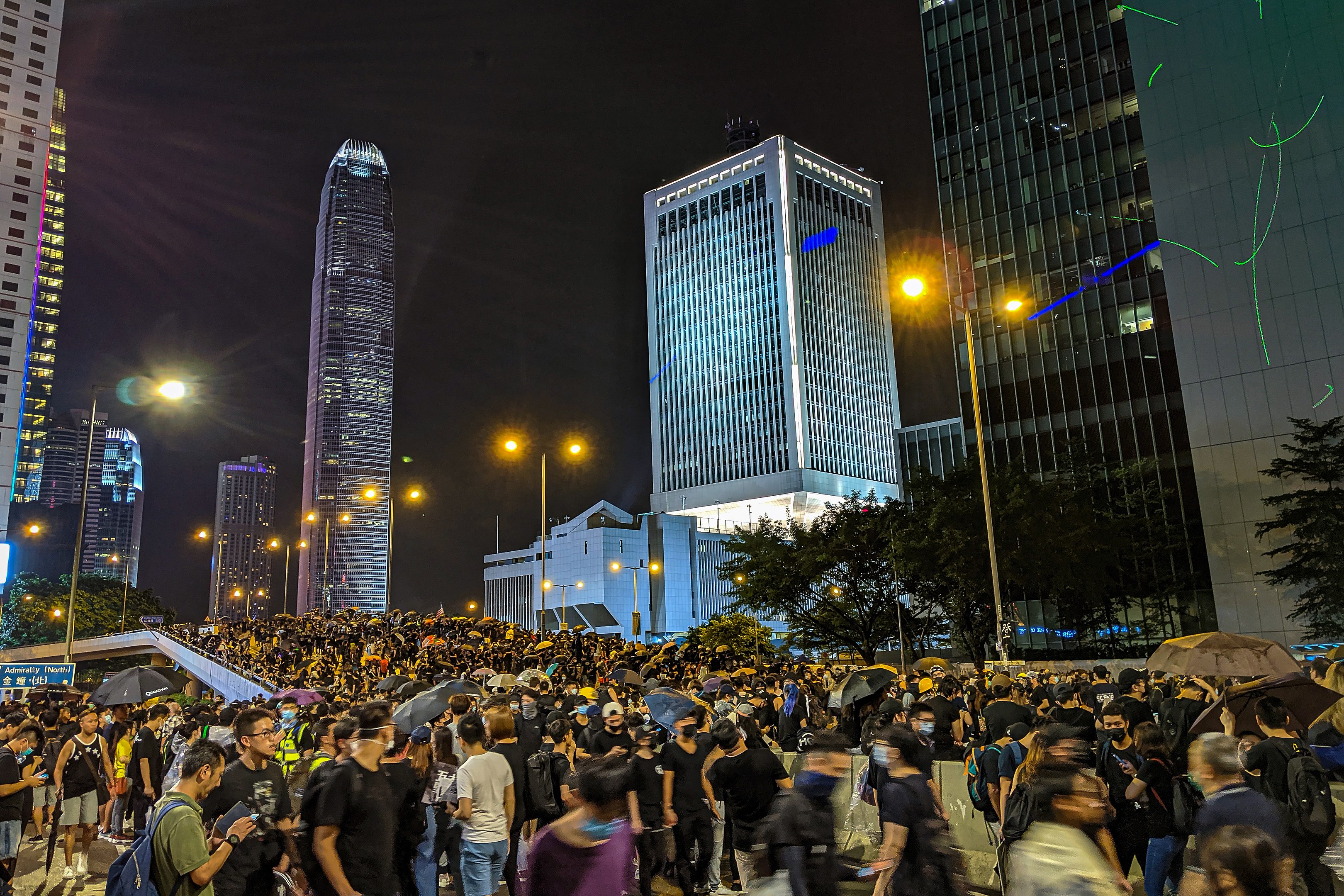 Comment Editor Hannah Lay talks to UoB student Zoe Hollis on her year abroad in Hong Kong amidst the violent protests in the city
Content warning: This article contains themes of sexual assault which some readers may find distressing.
It has been difficult to miss stories about Hong Kong in the past five months. In April an extradition bill was proposed which would have allowed the extradition of criminal suspects from Hong Kong to mainland China under certain conditions. Opponents argued that such a bill would expose Hong Kong nationals to the unfair trials and violent treatment for which China has become renowned.
Protests have been raging throughout Hong Kong since this bill was proposed with hundreds of thousands of people taking to the streets to express their concerns about the bill. In September, after several months of protests, the bill was suspended indefinitely. However, this has been deemed too little too late and protests have continued. 
The protests currently show no signs of slowing down. The occurrence of police brutality on university campuses has led to UoB and many other universities across the UK to strongly advise their students currently studying in Hong Kong on their year abroad to return home. In light of these devastating news stories I spoke to Zoe Hollis, an English Literature student who is currently on her year abroad at the University of Hong Kong. I wanted to understand how the experience is really affecting people living through the protests.
What has your experience been like so far? Do the protests have an impact on your day to day life? If so, how?
'Hong Kong is such an incredible place and I have fallen in love with it during my time here. The protests have been going on since before I arrived (and it is not the first time protests have happened in recent years), so it has definitely been a large part of my experience in Hong Kong. There are times where the protests do impact day to day life, when transport links are stopped and certain areas are blocked. However, these disruptive tactics are necessary in order for these protesters to be heard, and I am fully in support of that. It's only been since the universities have been attacked in the past few days that my friends and I have had to seriously consider whether we will be able to continue our year abroad in Hong Kong. It's heartbreaking that it has got to this stage, but after months of protesters being met by police brutality and government indifference, it is unsurprising that the situation has escalated.
On Tuesday evening at The Chinese University of Hong Kong (CUHK), the roads were set alight by burning towers of bins and road, a blockade created to prevent the police from advancing further. Over 70 people were reportedly injured in the clashes, and countless arrests were made. This was in university grounds, and the university emailed out to the students saying that they could no longer guarantee their safety on campus as the police had obtained a warrant. Coming from a university in England, it was unthinkable that such terror could occur in an institution which fosters a safe space for young people to learn and grow. However, the unthinkable is now becoming a horrifying reality. Tear gas, rubber bullets, pepper sprays and student arrests are slowly permeating what is otherwise a peaceful arena. These are students the same age as me and younger that are getting attacked in somewhere that should be a safe space. On a wider scale however, this is the same police brutality that has been going on for months now.'
Have you found that the protests have affected your ability to immerse yourself into your new city?
'I think being here has given me a year abroad experience that I would definitely have not been able to have elsewhere. The protests are understandably at the forefront of most people's mind at the university. At certain times you should avoid certain areas, but Hong Kong is such a vibrant city that there is always something happening elsewhere. However, I think the seriousness of what's going on here at the moment isn't really something you can ignore. It's really heartbreaking seeing what is happening here, but at the same time it has been really incredible to see the resilience and determination of the people who are continuing to fight for what they believe in. The protests here have parallels with youth led protests all across the world right now, and I do believe that the resilience of the people in Hong Kong has inspired people across the world, so it's really a privilege to witness it firsthand.'
Do you know anyone that has taken part in the protests? What was their experience?
People are protesting because they have no other choice if they want to protect their home. These are people, including students my age and younger, who are risking their lives in the face of police brutality. My friends and I know people who have been teargassed, and had guns pointed at them. A student on the same floor in halls as one of my friends was arrested, and I've also heard multiple instances of people being beaten and sexually assaulted whilst in holding. 
Do you think it is easy to get involved with the protests?
'We were instructed that we would get our student visas revoked if we participated in the protests directly. There are other things international students here can and have been doing to indirectly show support, such as sharing underreported developments on social media to friends and family back home, boycotting certain establishments which have been vocally anti-protest, and speaking to local students involved in order to understand their experiences.'
How are the events reported within Hong Kong? Obviously, we have our own news coverage of the events but it would be interesting to understand how Hong Kong nationals are being updated on the protests.
'Different media outlets have differing opinions and different biases on the issue, especially as the escalating violence has made the issue more divisive. Also some significant outlets here are owned by conglomerates in other influencing countries, so it's not always the most reliable. Twitter and Telegram is where I've personally been looking to see live updates of events as they unfold.'
How regular are the demonstrations? Are there constant protests or are they more spread out? In the UK we only seem to get the news coverage of particularly big demonstrations so it is difficult to understand the scale of the events.
'They happened at weekends mostly for the first couple of months I was here, and were pretty avoidable as there is prior warning. However, more spontaneous ones did happen in reaction to significant events, i.e. there were big ones mid week after the mask ban was announced. Recently, there has been more of a call to action for a general strike, and workers in the financial district and other business hubs have been coming out every lunch break to protest on the street. They're getting tear gassed and attacked by police before returning back to work. The students at my university have barricaded themselves into campus since the weekend, with makeshift blockades on all lift and escalator entries. They have stockpiled food and are waiting for the police to arrive. Three rounds of tear gas were released at my university on Monday. We were advised to stay at home by the university preemptively so it was targeted at the protesters, but the protesters are also students that should be safeguarded by the university. Several people from my university have been arrested, including by the police forcefully removing them from student halls. When you look at what happened at CUHK, and the growing police brutality and animosity, it's hard to see it getting better anytime soon. However, I hope with the resilience and determination of the students and the people of Hong Kong, things will change.'
With protests continuing to rage through Hong Kong, Zoe has decided to take the advice she has been given from the university and leave the city. The lives of many students on their year abroad are filled with uncertainty, they are unsure if they will be able to return to complete their year abroad in Hong Kong. However, this uncertainty pales in comparison to the horror Hong Kong nationals are going through right now. As Zoe said, it is difficult to see the end at the moment however, we can remain optimistic that these protests will lead to positive outcomes in the very near future.