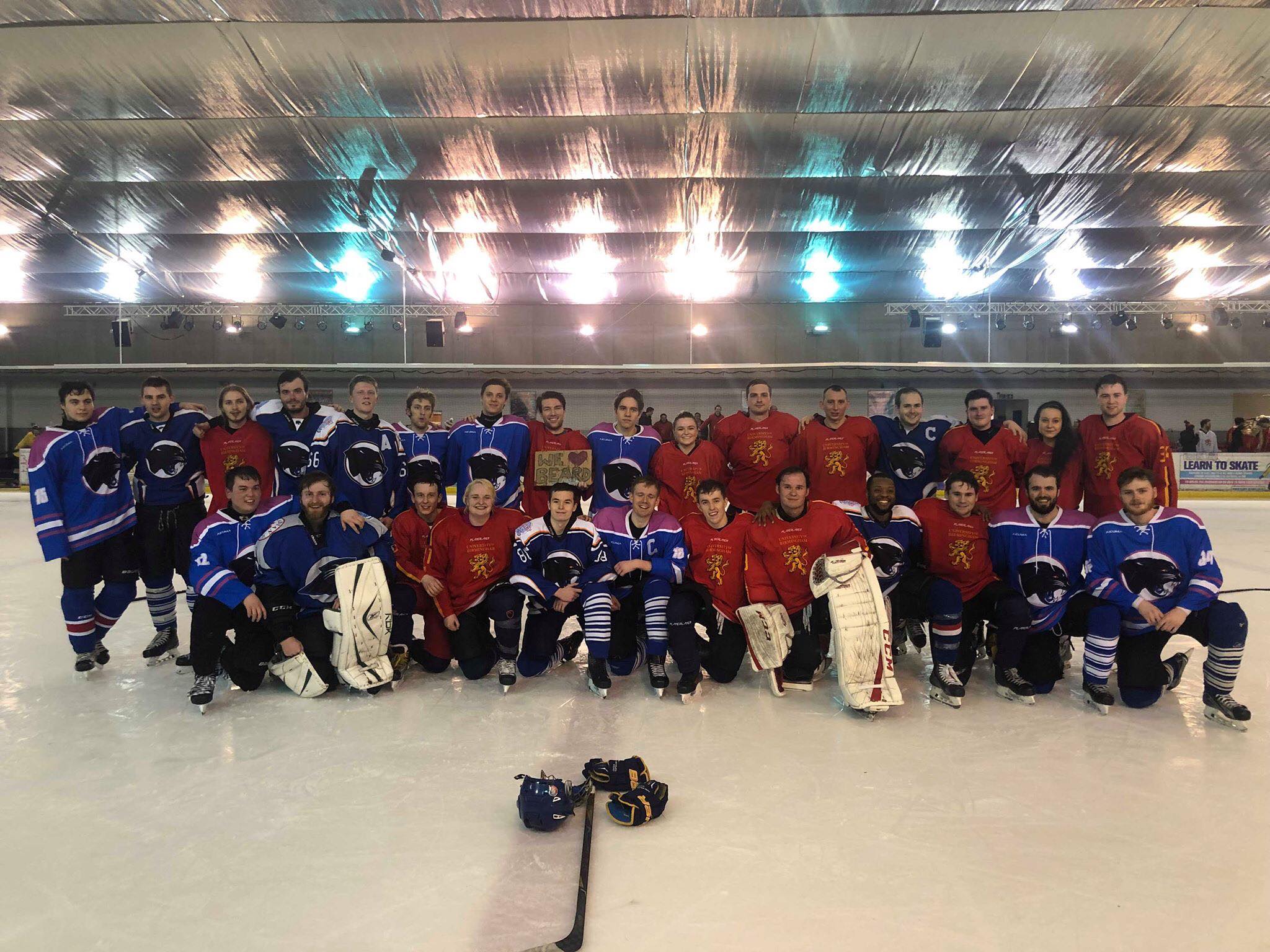 Sport editor Kit Shepard previews Icebull VII with Birmingham Lions' charity fundraising and marketing secretary Emily Andreasson
The university's Ice Hockey Club is just a week away from Icebull, its biggest event of the year. The showpiece will see the Birmingham Lions first team, which consists of players from several of the city's universities, take on the Coventry and Warwick Panthers in the seventh edition of the spectacular occasion.
Ice hockey is a sport like no other, and students should not be deterred if they are unfamiliar with the game. 'The sport is fast, it's intense,' says charity fundraising and marketing secretary Emily Andreasson, who believes new fans will be hooked in by the game's rapid speed. 'It's really exciting, it's really fast-paced,' she reiterates. 'The game never stops until the puck stops.'
If the sport's supercharged style does not win you over, perhaps its physicality will. 'My favourite part of the match itself is that people tend to chuck their gloves off and start fighting each other on the ice', laughs Andreasson. Nevertheless, she insists that ice hockey 'is not necessarily violent,' but does come with its fair share of 'people going head-to-head.'
Icebull, however, is about more than ice hockey. Students can purchase tickets that include transport to the game, to be played at Planet Ice in Solihull, which Andreasson believes will allow the entire club to 'see a borderline-professional standard of ice hockey.' Fans will also be treated to an acrobatic ice show by the endeavour freestylers and could win big money in the 50/50 raffle.
In addition to transport, entry to the official afterparty at Rosies can be covered by the price of a ticket. The social element of Icebull is vital according to Andreasson, who says that 'it's really useful for connecting the whole community.' The event will attract ice hockey fans from across Birmingham and the surrounding areas, as hundreds of people come together to celebrate the sport and have a good time.
With so much on offer beyond the game itself, does the result of Icebull really matter? In the eyes of Andreasson, it most certainly does, especially after the Lions lost in last year's event. 'It's still a sore spot,' she admits, though Birmingham can take confidence from a 5-4 friendly victory over the Panthers earlier this season. Andreasson expects an equally tight encounter at Icebull, all the more reason for students to make the trip to Solihull. 'They [the Lions and Panthers] are really evenly-pitched, which makes it more exciting to watch, because it literally could go either way.'