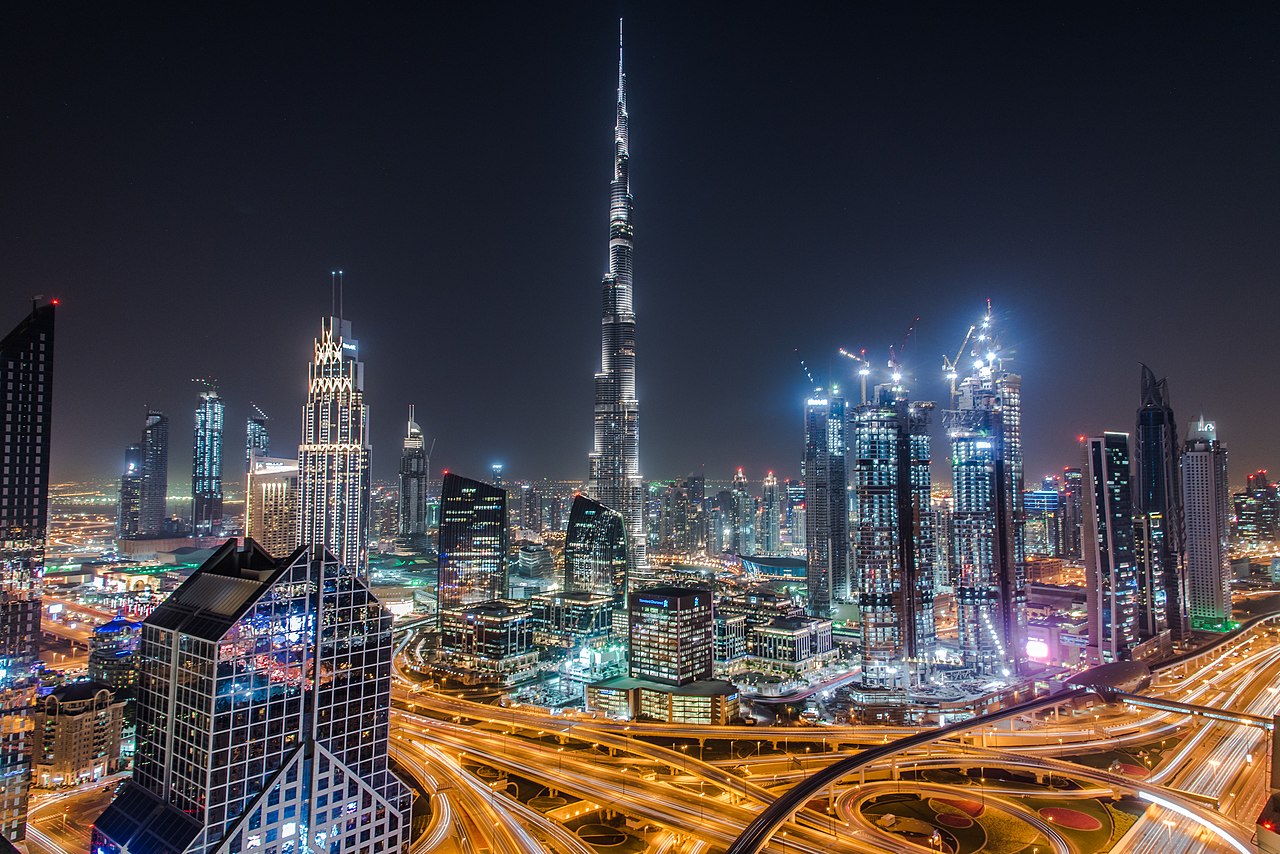 Comment Writer Alex Cooke discusses the social media outrage at influencers in Dubai, arguing that their work should not be considered 'essential' and therefore, they should not be travelling
In the last few months, many influencers have come under fire for seemingly flouting lockdown restrictions and flying to Dubai. Now, the only travel which is allowed is 'essential travel' and so in order to justify these trips, influencers are vaguely stating that they are travelling for business trips reasons. To many people, it seems hypocritical to globally travel when, for almost a year now, most of the general public has been obeying the lockdown restrictions. This appears especially insincere when many of these influencers have been posting morale-boosting content which emphasises the idea that we are all this together. However, from their tendency to bend, or even break, the rules, it seems this is not the case.
The idea that these influencers must travel to Dubai for work is insulting to actual key workers. If seemingly more important professions, such as lawyers, can work over Zoom, taking photos and posting them on social media is certainly not essential, in my opinion. Former Love Island contestant Olivia Atwood is an influencer but has been obeying the lockdown restrictions and staying in her home in Manchester. She has said that 'there is a difference between being able to earn money wherever you are and being on holiday for work.' One of the perks of the job of being an influencer is that you can work from anywhere if you have a phone. There is no need to be in Dubai – despite the many claims that it is important for business. This is exemplified by influencer Yazmin Oukhellou who has said 'we are here for work purposes, for business […] obviously we'll make the most of it while we're here as well.' It seems likely that instead of Dubai's bustling business world, it is the sunny weather, beaches, and less restrictive COVID-19 rules that are the real reason why influencers are flocking to Dubai.
However, it brings into question a larger debate about the relevancy of these aspirational influencers. When most people have been stuck at home for the past year, to see a picture of an influencer in a bikini in an exotic location feels even more depressing than it would normally. Fitness influencer Sheridan Mordew appeared on This Morning to defend the influencers in Dubai, justifying their actions by calling their work 'motivational' and arguing that their work was 'increasing people's mental health.' Mordew has been posting fitness videos from inside, but also pictures of herself by the pool and at restaurants. If the argument is that her work is motivational because she encourages people to exercise, there is no need for her to be in Dubai as she works out inside in an apartment, which could be anywhere in the world. If anything, her photos may make people feel worse as they see what they are missing out on.
Influencers seem to be becoming more and more out of touch with their audiences. Many of the UK's most famous influencers have lost followers because of this. Another former Love Island contestant Anton Danyluk has lost as many as 14,000 followers due to his recent trip to Dubai. It seems as if people are losing their faith in this type of influencer. To most people who have sacrificed their normal and exciting way of life, it seems incredibly short-sighted to post pictures enjoying yourself on an exotic holiday whilst claiming to be working.
Whether influencers obey the lockdown rules is only the latest scandal that has prompted people to mistrust influencers. As a relatively new profession, there has been little regulation on social media platforms. Influencers have gotten into trouble for promoting unsafe diet products to their audiences, and for unregulated sponsored content. Audiences have begun to reconsider whether to trust influencers as this is yet another scandal that is not only selfish but dangerous. This is proven by the fact that COVID-19 infections have recently spiked in Dubai. Throughout the pandemic, influencers have been called out for breaking lockdown rules, such as going to parties, with these latest Dubai trips for many being the last straw. One of the biggest attractions of influencers is their relatability, so to be flaunting a luxury holiday, especially during a pandemic, crosses the line from relatable to unreachable.
Instead, the type of influencers that have thrived over lockdown are those that teach hobbies or skills. Joe Wicks, for example, who aimed to become the 'PE teacher for the nation' earned an MBE over the lockdown by helping families stay fit during the pandemic. I can only hope in the future that influencers who have a positive effect by teaching and helping others are those that are rewarded. The role of being an influencer is new and so the job will inevitably evolve, but hopefully, it changes away from the current focus on aesthetic value and instead on those that share their passions and skills. It is important to support influencers who do not only prize superficial values as those who do often have questionable moral standards. The influencers should not be travelling to Dubai during this pandemic and clearly, should not have gone. They are therefore irresponsible, reckless, and their actions are detrimental to others.
________________________________________________________________________________________________________________
Like this? See below for more from Comment:
The Commodification of Suffering: From Van Gogh to Sylvia Plath
Is the Appointment of Dr. Alex George as Mental Health Ambassador Performative or a Step Towards Real Change?