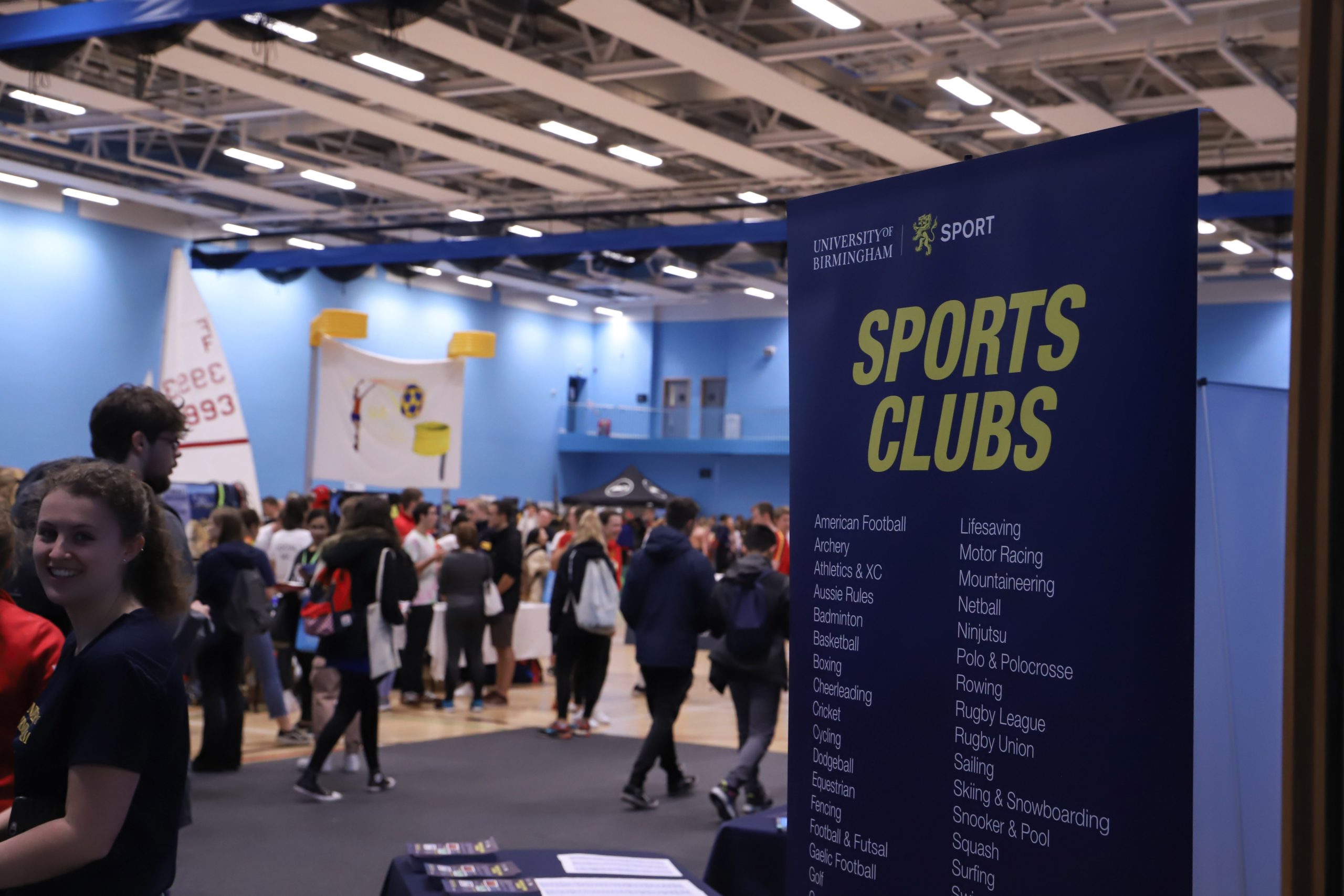 Sport Writer Clara Morate discusses the merits of joining a sports club at university this year, drawing on her own experiences with Gymnastics and BALADS
Joining a sports team at university filled a space in my life that I didn't know was vacant. I spent much of first year quite lonely, directionless, and inactive. In fact, it largely took a global pandemic for me to fuel my already sparking interest and passion in fitness, my sports, and a healthy lifestyle. However, without having taken that rather big step for myself, as a shy and searching second year, to join both the gymnastics club and BALADS, the Ballroom and Latin Dance Society, it is unlikely these changes to my life would have come to fruition.
I am so grateful for what joining a sports team has done for me personally. It has grown my confidence, meaning I feel able to socialise with people I have never met or crossed paths with, only for them to become some of my closest and dearest friends.
I have not only met some of the best people through my sports but I now also know what it feels like to have a sense of a community, to be part of an actual team, particularly when travelling as a group to competitions all over the country. The likelihood of competitions in this academic year remains slight, but the sense of community and friendship that these teams exude is still apparent, during training and socials, whether online or in person. And, admittedly, you do feel a sense of pride when you get to accessorise an outfit with your player layer to and from training.
Sports at university have also evolved my sense of commitment and given me direction when my actual degree often has not. In this way, it has grounded me and made me reflect on the priorities in my life. That is not to say I have been the most dedicated at attending Friday morning gymnastics conditioning classes, but I now view myself as responsible for my progress, and that it is reflective of the effort and time I put into it. I am hoping that this transfers successfully to my academic career and pursuits as I embark on my final year as an undergraduate.
Of course, joining a sports team has also immensely benefitted me physically, in particular gymnastics. I am a petite girl who has always liked to think she is stronger than she is, when in fact I could probably have been blown away by a gust of wind. For the first time in my life, however, I feel strong both mentally and physically. I am stronger, more flexible, more confident, have more endurance, and most importantly feel happier with my body than I ever have.
I am not done developing yet though; the amazing thing about a sport such as gymnastics at the University of Birmingham is the amount of progress and skill that I have yet to unlock.
Of course, I was very fortunate that I joined gymnastics and BALADS prior to COVID-19, so my journey was more 'traditional', allowing me to make friends through shambolic nights out at the Guild, dressed up in a range of silly cardboard cut-outs. It also gave me a community of supportive and like-minded people through lockdown. However, the pandemic has even further increased the value of joining a sports team; training regularly is even more significant to stay fit, driven and social as a university student this academic year, especially as a new student. 
Personally, I have been itching to get back to training since they first introduced lockdown in March. For new students as well as current ones looking to try something different or meet new people, I cannot emphasise how much sports can and will be a lifeline in these unprecedented times. Organised sports is currently exempt from the rule of six, meaning that despite many societies being unable to meet in person many sports teams can still train, and being able to socialise with your new teammates (albeit socially distanced) may well be the light you need in the doom and gloom of a restricted social life.
Of course, anything in life is what you make of it, so if you do run with it, joining a sports team, especially in these unprecedented times, could turn your university experience upside down for the better. 
---
Like this? Check out more from Redbrick Sport:
Racing and Chiefs Prevail in Champions Cup Semis
BLM, Sport, and Racism: A Collection of Resources
Getting Through Kneehab: Having A Long-term Injury Mid-pandemic