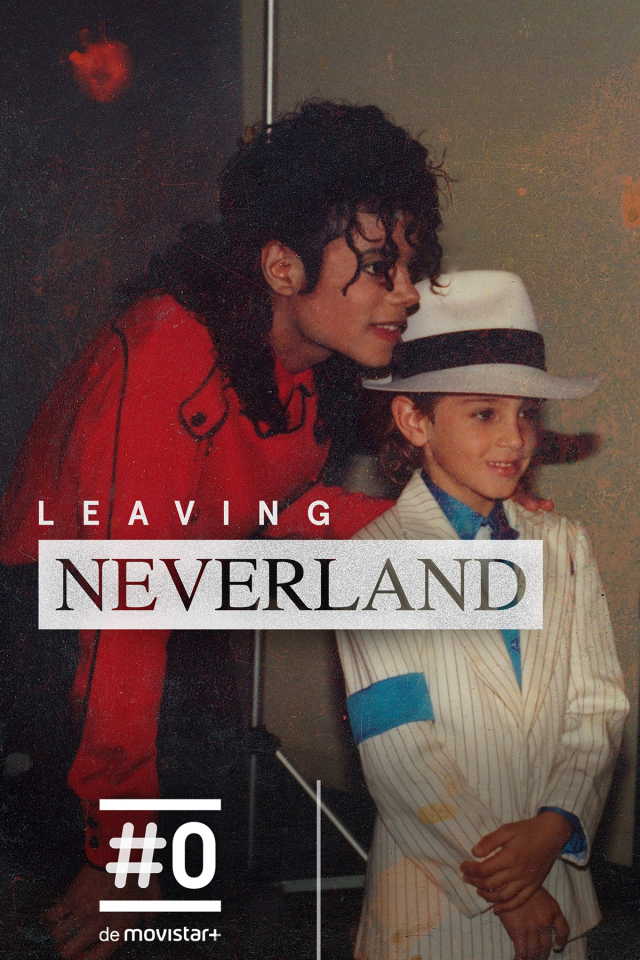 Redbrick's Abby Spreadborough questions whether the shocking claims made in Michael Jackson documentary are enough to make the world stop listening to the King of Pop
When Michael Jackson sang 'you know I'm bad, I'm bad,' as he dominated the music charts of the 1980s the world would never have contemplated that he may have been revealing a devastating truth. Hearing this song after watching almost four hours of shocking testimony from Jackson's alleged victims Wade Robson and James Safechuck, these lyrics no longer possess the same playful pop flair Jackson was so renowned for. The Leaving Neverland documentary has come to dominate the news cycle in recent weeks as we begin to question the 'King of Pop.' Revered for his charity work and superstar status many of his fans could have never had imagined that he would come to be regarded by many as a child abuser.
Only a child himself, Jackson was propelled to fame in the Jackson Five before embarking upon a hugely successful solo career. His influence on pop music can still be felt today with him selling 350 million records worldwide making him the third best-selling music artists of all time. Some fans may not know that Jackson had a troubled childhood himself, details of which have been publicised in recent days as a possible reason or even defence of his suspected abusive behaviour.
Wade Robson had first encountered Jackson at only five years old when he got to meet him in Australia after perfecting and replicating some of Jackson's signature moves in a dance competition. Two years later his parents contacted Jackson when in America and were invited to 'Neverland', Jackson's own childlike paradise. Here, like many other of Jackson's alleged victims, Robson slept alongside Jackson with his parents in the adjacent room. This was only the beginning of  what would be reported as years of abuse to come from the age of seven until the age of 14. Safechuck retold a similar pattern to the one Robson alleged after meeting Jackson on the set of a Pepsi advert. He went on to travel the world with Jackson on tour and the two even had a mock wedding ceremony.  In the documentary Robson as well as Safechuck go into graphic detail about the sexual abuse they claim to have suffered and how Jackson supposedly normalised these experiences, apparently silencing them with threats of jail time, rewards of designer jewellery and supposedly authentic expressions of his love for them. The two men then recount how they were both eventually replaced with other young boys, including famous faces such as Macauley Culkin who has denied all sexual assault allegations against Jackson.
They continue to allege how Jackson hid his abuse in plain sight, Safechuck's mother describes Jackson like a son to her, recalling how a stylist had said 'he's like a nine-year-old boy.' Thus, Jackson's sleepovers with the boys involving candy and cartoons came to be seen as 'natural' by their parents. Jackson even admitted to sleeping alongside young boys during his own lifetime, a statement which raised the suspicions of many that have now supposedly been confirmed by the documentary.  The young boy's parents were seemingly blinded by Jackson's fame and influence as well as his ability to put the two young dancers on stage and further their later careers in choreography and directing. To them, he was simply a lonely man seeking to live the childhood he had been denied, an irresistible ticket to guaranteed success and stardom.
Although Safechuck and Robson's alleged abuse concluded in their teen years, the spectre of the global superstar persisted to haunt them. Wade spoke out in support of Jackson on television in 1993 and again on the stand in 2003 when sexual assault charges were brought against him once more. For some viewers of Leaving Neverland these previous testimonies prove that Robson is lying, merely seeking to make financial gains and degrade the reputation of an artist who can no longer defend himself. Some super-fans even stood outside the Channel Four offices protesting the documentary before it aired. Jackson's family members have also come out in support of him, his daughter Paris Jackson urged the public to think about 'the bigger picture' whilst his nephew appeared on Good Morning Britain to defend his reputation.
As the credits rolled at the end of Leaving Neverland the viewer is confronted with Robson burning some of Jackson's iconic records alongside other memorabilia such as the jacket Jackson wore in the Thriller video. A fitting conclusion to the convincing testimony of the two survivors. It asks us to consider what we will do with Jackson's work in response to their recounts. Can we still watch the Thriller video and enjoy it? Is it okay to listen to the 'Bad' album? Or appreciate Jackson's charity work such as his Heal the World Foundation? As debate as to whether Michael Jackson is guilty or not erupts across the internet we are left with a familiar question, can we separate the art from the artist?
Similar questions have emerged more and more frequently in the wake of the #MeToo movement. Following allegations of sexual assault and harassment made against Kevin Spacey can we still enjoy his performances in American Beauty, The Usual Suspects or House of Cards? Similarly, must we feel guilty when seeing the Weinstein Company logo flash across the screen when we watch Django Unchained, The King's Speech or Carol?
These are difficult questions to answer, but they preceded the #MeToo era. May we still look upon the impressionist masterpieces of Gauguin and admire them even if we know that he had three teenage brides while in Tahiti? What about the mid-20th-century writer Norman Mailer who shot his wife for insulting him? Or William S Burroughs who accidentally shot his wife in a drunken game but spent only 13 days behind bars? These questions seem impossible to answer. Nevertheless, as these issues have been ever-present in our history, we must endeavour to provide a solution.
Artists accused and even named guilty of crimes should not have their works banned. In the case of the film industry movies are collaborative pieces of art. To ban the movies of the Weinstein Company would deprive us of Oscar-worthy performances and pioneering screenwriting. To ban the works of Gauguin would deny their innovation in the field of modern art and therefore their vital place in art history. Similarly, to ban Burroughs and Mailer's writing would also leave a gap in our understanding of literary history. So, it follows that to ban Jackson's music would deny his influence of modern pop and the quality of his work.
We cannot erase works from history but must instead allow them to exist in context. Although difficult it is often necessary to separate the art from the artist if we can. It is possible to revere cultural productions and their legacy but not their creators. What we can instead do is highlight how toxic celebrity culture is. It turns men into idols making untouchable so that they can abuse their power. Artists must be held accountable for their actions, their work, although it may be of good quality, cannot excuse their actions and should, if possible, be seen as separate.
In the internet age, this celebrity culture may be dying out. Call-out culture dominates social media platform uncovering new problematic tweets almost every week. Ironically, the ease at which would be global superstars may be present online and so spread their influence now has the power to prevent troubling comments, views and behaviour. Today we have different standards for celebrities – the storm over Jackson's alleged actions proves this. We can only hope that the celebrities and influencers of today are held accountable so such abuse as that which was rife in the 70s and 80s cannot plague the entertainment industry again.
Returning to the question of how it may or may not be possible to separate the art from the artist it is ultimately up to individuals and institutions as to how they will respond to allegations. So far BBC Radio Two have taken the decision to no longer play Jackson's music and many former fans have followed suit. I certainly won't be able to enjoy his music as I once did. Yet, questions about the impact of an individual's biography on their art must be taken on a case by case basis. We must consider whether they were the sole producer of an artwork, the circumstances and conditions surrounding their crimes, the impact and quality of their works and so on. The list of possible considerations is endless.
Jackson's alleged victims are still living with the trauma of their abuse. Robson conveyed how his experiences had led him to seek therapy as he grappled with depression and anxiety much like Safechuck. As I watched the documentary it became apparent that coming forward seemed like a crucial part of the healing process for these men. It raises awareness of these issues in the seemingly rosy world of entertainment and highlights the need to hold powerful figures accountable, even if they have died or suffered abuse themselves. Guilty or not, it appears that the King of Pop has fallen from grace.