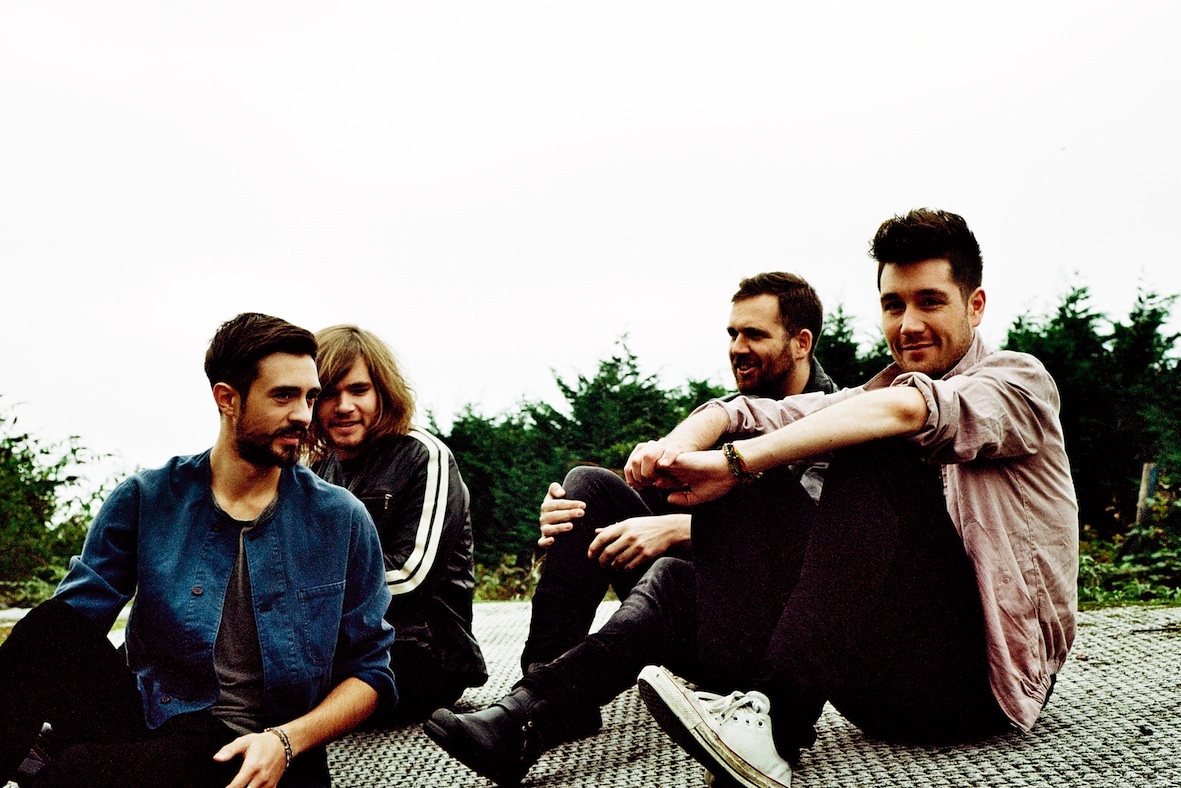 Redbrick's Frankie Rhodes tells us about her opportunity to cover Bastille's rare, intimate O2 Academy gig
When I found out that Bastille were coming to Birmingham's 02 academy I was quite surprised, having known them to sell out huge arenas and dominate festival headline spots. However, after having learnt that this venue choice was prompted by the desire to give fans an intimate and exclusive chance to listen to some of their new music, I was impressed with Bastille's decision. What I was able to witness was all the electric magic of a stadium tour, with the added intimacy of a backyard gig.
The band kicked off with a melancholy rendition of Cat Steven's 'Wild World', silhouetted behind a ghostly sheet, whilst a projection of a digital clock ticked eerily. This set-up was the perfect introduction to the dystopian theme of the gig, manipulating the concept of time in various ways through the set visuals. Quite fittingly, 'Quarter Past Midnight' was the next track to follow, during which the clock flickered unpredictably between 00:15 and other assorted digits. This use of imagery, (combined with short videos that played on a loop), gave the impression that time was literally standing still to allow the band's music to dominate. 
Bastille also made use of a range of lighting effects – more than I have ever seen employed by an act in so small a venue. A mellow blue backdrop was present during the verses of 'Things We Lost In The Fire', transforming into amber flames during the prominent chorus. One thing that stood out for me was the way in which the band has managed to adapt their music over the years, lending themselves to more of a club-esque vibe with hook-based choruses and the use of computer-generated sound, evident for example in their performance of 'Grip'. Such fast-paced songs drove the crowd wild and achieved perhaps the greatest applause, demonstrating the band's relevance within the genres of synth-pop and techno. 
Despite this, Bastille were also able to present several beautiful slow numbers, revealing the richness in their lyrical content, as well as Dan Smith's distinctive vocals. '4AM'- a track from the band's upcoming album Doom Days, was a particular highlight for me, showcasing a simple tune accompanied by an acoustic guitar. The band made use of a rotating sofa for this track, which blurred into the fuzzy backdrop of a low-lit lounge. This meant that when Dan sang, 'there is nowhere I would rather be', the audience could all experience that familiar comfort of home. 
Another prominent theme was the political aspect of Bastille's music, using visuals such as newspaper headlines and images of council estates to draw attention to those overlooked in society. The words of 'The Driver' seemed particularly topical, with lyrics that appeared to question toxic masculinity, through phrases such as 'Big boys don't cry / They don't ask why.' The frustration behind this concept was portrayed through a clever build-up of tempo, resulting in a heavy drum solo, demonstrating the band's ability to infuse their music with the emotion behind their words. 
Amongst so many memorable moments, I felt that the band's collaboration with up-and-coming band Childcare (including a duet with Dan and the lead singer), was not particularly relevant. Bastille had already been preceded by the amazing support act Lewis Capaldi, who expertly serenaded the crowd with his acoustic tunes, so the decision to incorporate Childcare as well did not add much to the performance.
However, in general, the gig was intricately mapped out with stunning visuals, instrumentation and altogether creative performances. It was only when I heard the band play 'Pompeii', the song I've loved since I was 13, that I realised just how relevant Bastille have been over the years, and continue to be. This gig was a rare and possibly irreproducible opportunity to witness such a colossal talent under such a small roof.