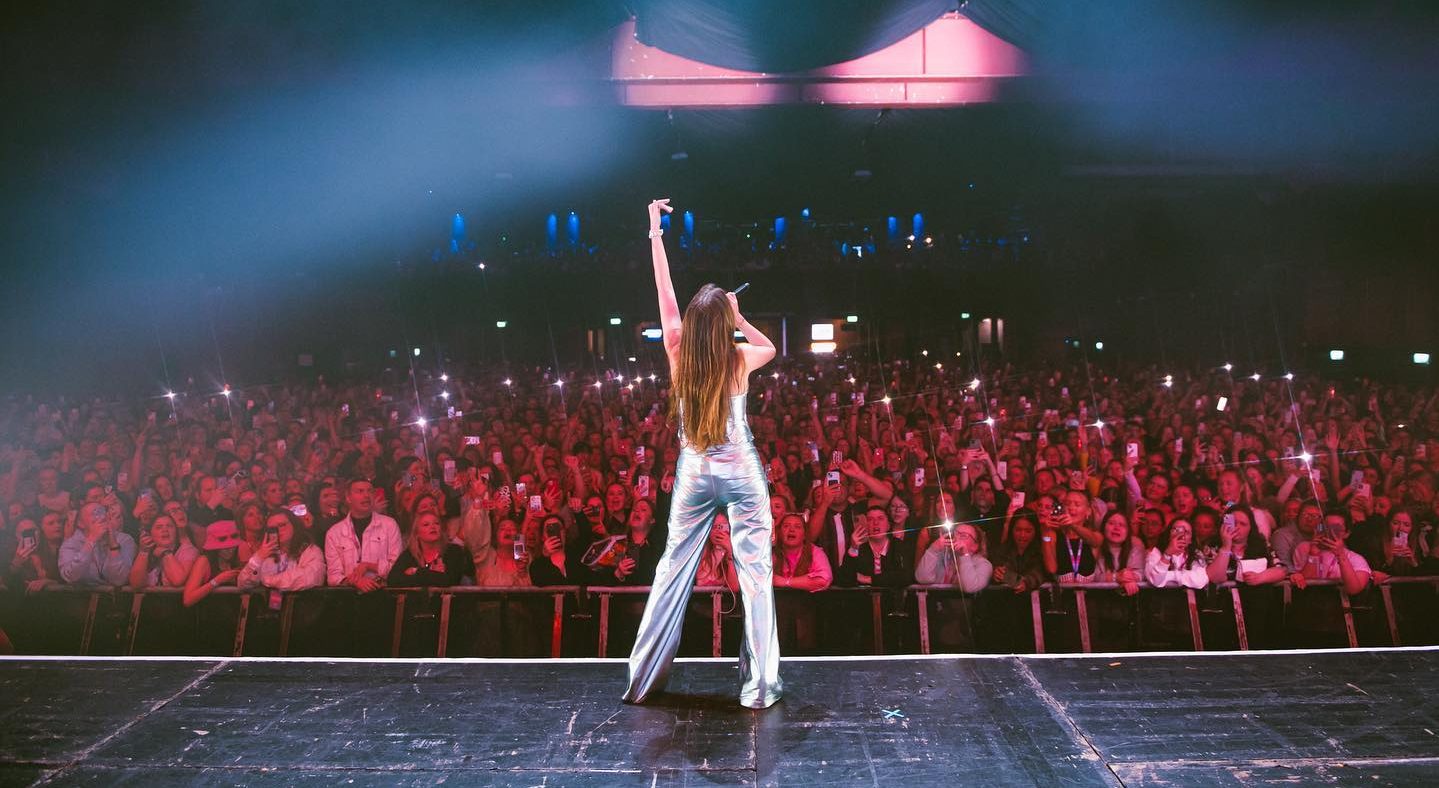 Music Critic Louisa Pickard reviews Mimi Webb's show in Birmingham, praising her despite some obvious difficulties
With her easy laugh and casual demeanour, Mimi Webb feels like the girl-next-door of the pop industry. Having risen to fame over the past few years, this tour celebrated the release of her debut album entitled Amelia. Meant to showcase her two sides – the pop star and the ordinary girl from Kent- the performance was fun and slick but perhaps felt a little too ordinary and lacking in wow factor.
The support acts of Henry Moodie and Blake Rose were certainly a huge hit with her young, female based demographic, warming the crowd up nicely with catchy hits and a great stage presence. Soon, after Mimi then took to the stage for the opener 'Ghost of You', dancing about in an incredible sequinned catsuit. The initial sequence showcased some of her new tracks, with mixed interest from the crowd. It was not until she moved on to tracks from her EP Seven Shades of Heartbreak that the concert truly settled into a rhythm. Webb then began to interact with the audience more, initiating a call and response during the fan favourite 'Halfway'. Here, her personality began to shine as she chatted candidly about heartbreak, her time in Birmingham and the new album.
Whilst only a two-piece band- of drums and guitar- there had been some clear rearrangements of the tracks to suit a live performance which added a level of professionalism and drama. When Webb disappeared for a costume change, for example, the band played a segue piece that maintained the crowd's energy and increased excitement for her return, cladin a metallic gold two-piece.
This followed with some of her most exciting new tracks, namely 'The Other Side' and 'Freezing', which saw Webb fist-pumping and strutting across the stage. She then settled in for one acoustic number, singing the titular track whilst sitting down. With many of her other songs being relatively slower-paced, I felt that placing them in this acoustic moment would have worked better within the set. Instead, their interspersal amongst the more upbeat numbers restricted the energy of both the crowd and even Mimi herself.
By the end of the show, Mimi barely left the stage before returning for the encore, missing an opportunity to drum up energy from her eager fanbase. Having not spoken or danced as much as I had expected, this reflected the general tone of the concert- slightly tired. After a month of touring, I wonder if these last few shows were proving slightly more difficult and that, had I seen her a few weeks sooner, I would have felt differently. Nevertheless, the finale of 'Red Flags' and 'House On Fire' proved that, even on a bad day, Mimi Webb is certainly a pop artist who you can't help but like.
---
Enjoyed this? You might also enjoy: