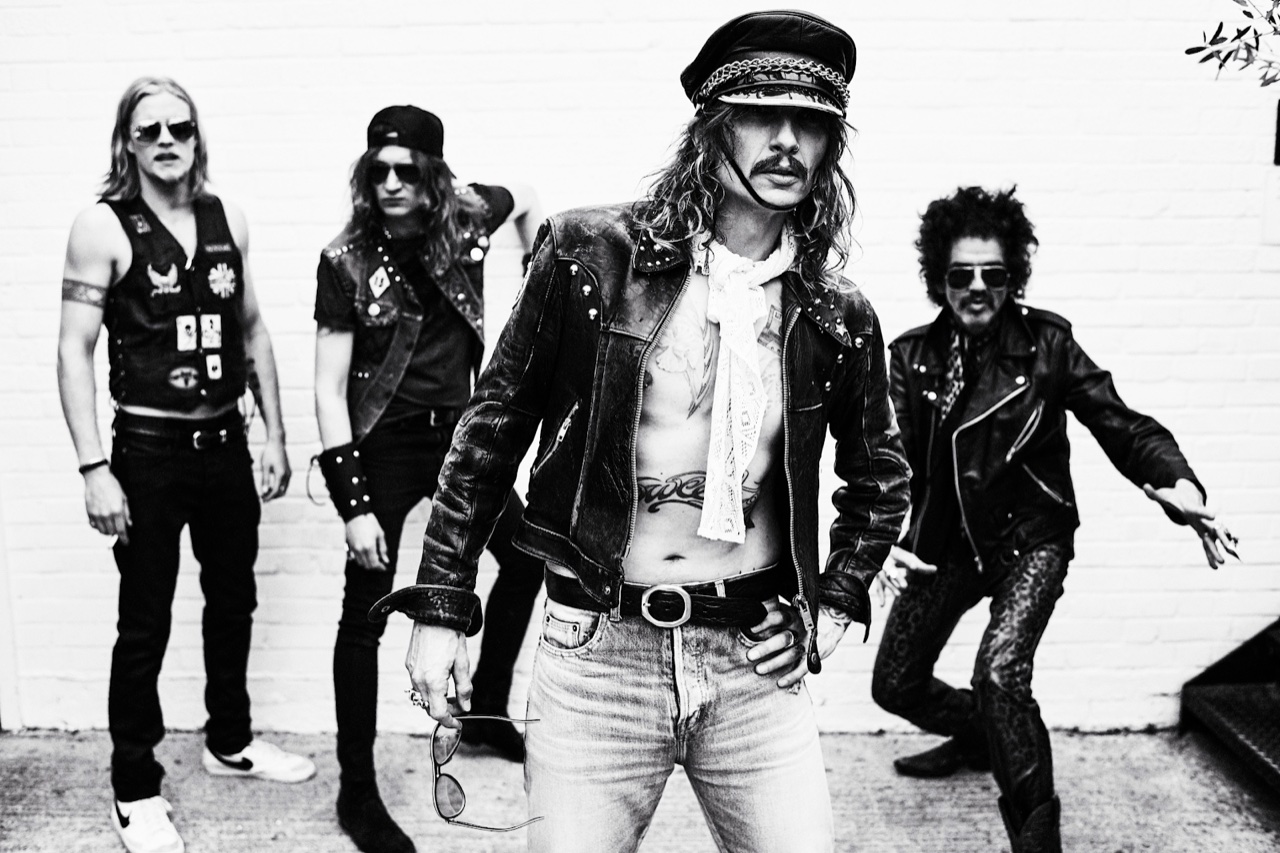 Music Critic Hannah Vernon reviews The Darkness in Birmingham, finding the show to be a surprising night full of nostalgia and community
The Darkness, a half-forgotten rock band from a childhood flourishing with a dedicated 'Kerrang!' TV –  how long it has been since some of us folk believed in a thing called love.
I had gathered a few preconceptions approaching this particular concert. Weeks earlier, I decided to attend the show because the band in their heyday released one of my all-time favourite songs to wail along to tunelessly. I had a faithful companion in this regard – my dad too enjoys screeching the unattainable notes of 'I Believe In A Thing Called Love' at my side. We were both also well-acquainted with their 2003 Christmas effort 'Christmas Time (Don't Let the Bells End,)' and with lead singer Justin Hawkins' almost operatic voice. Beyond this, I was residing firmly in the realm of nostalgia. I was certainly expecting a powerful show from The Darkness, but can report now on a far more impressive night, and a rather depleted amount of storage space on Spotify now that I have downloaded their complete discography.
The set opened with blaring bagpipes. I strongly wished then that I had listened to the setlist prior, as opposed to thriving on open-minded nostalgia. It was rather jarring, given the scant information I thought I had on the band's prime-era work. I wondered initially whether 'Motorheart' was a completely new direction, and how many of the successive songs played might incorporate less traditional rock elements.
The bagpipes proved not to endure, for only the opening tune – the apt 'Welcome tae Glasgae' – featured them. This was the only song that I could identify a backing track being used – something which is understandable in instances where the original instruments cannot be replicated, or to enhance the arena sound – but which I always feel a slight pinch at being able to hear beneath a live display. There were no bagpipes carried out to the stage, and they did not feature in any other songs, though I found them an interesting feature and certainly an electrifying moment for the crows, blaring for a full four minutes prior to the official start time.
A happy ode to my childhood 'Kerrang!' days, I found myself recognising several of the subsequent songs. Significant to was the real sense of a fanbase: everybody surrounding me knew a sizeable number of lyrics and belted them out accordingly, regardless of being far from able to reach the same pitch. During a call-and-response portion conducted later by frontman Justin Hawkins, the lead joked about nobody being able to match his voice. Every song played to the strengths of his falsetto, but never in a condescending manner, as if excessive high strains were being screamed down our throats. Rather, the entire crowd delighted in his more flamboyant moments, his energy in leaping down from the drumming platform, his discarding a leather vest to play bare-chested and later switch outfits altogether. It revealed a confident energy that I had not seen live for a very long time, a sureness of both himself and his delight at being to sing to people who followed him keenly and embraced his every move.
In what might be considered the second act post outfit change, Hawkins engaged far more with the crowd, playing 'Grace's Amazing Machines' on audience request, and playing the unfiltered version of 'Get Your Hands off my Woman,' somewhat to his own chagrin as he joked about seeing children and adolescents in the crowd. This prompted an anecdote about his own daughter picking up bad language, amusing for the assembled but rather poignant to me. It humanised him in a way that the leads in traditional rock bands sometimes are not, giving him a personal voice away from the commonplace thanking people for attending. These are significant of course, for many in the industry thrive on the displays by fans on tour, however I felt that here it placed him more in solidarity with everybody in attendance by readily sharing what was deeply important to him in his life away from the vibrant guitarist on the stage.
When closing the show with the most recognisable 'I Believe In A Thing Called Love,' it was a particularly powerful moment, his asking the assembled to put down their cameras and simply sing along. Though not everyone obliged, it was one of the most memorable moments of the night, embracing the opportunity to appreciate a song loved by so many.
The second most memorable moment, then, has to be the encore, which saw The Darkness re-emerge clad in varying degrees of awful Christmas costumes; my special mention here is surely visited on the slightly obscure lobster playing bass on the far right. Their finale began with a cover of Cliff Richards 'Mistletoe and Wine,' before progressing into 'Last Christmas' and, lastly, their own original Christmas song. It was a joyful ending to a night full of surprises and, despite so much uncertainty in the world at present, a welcome gleam of festivity and community and promise for the future.
---
You Might Also Like:
Album Review: The Wombats – Fix Yourself, Not the World