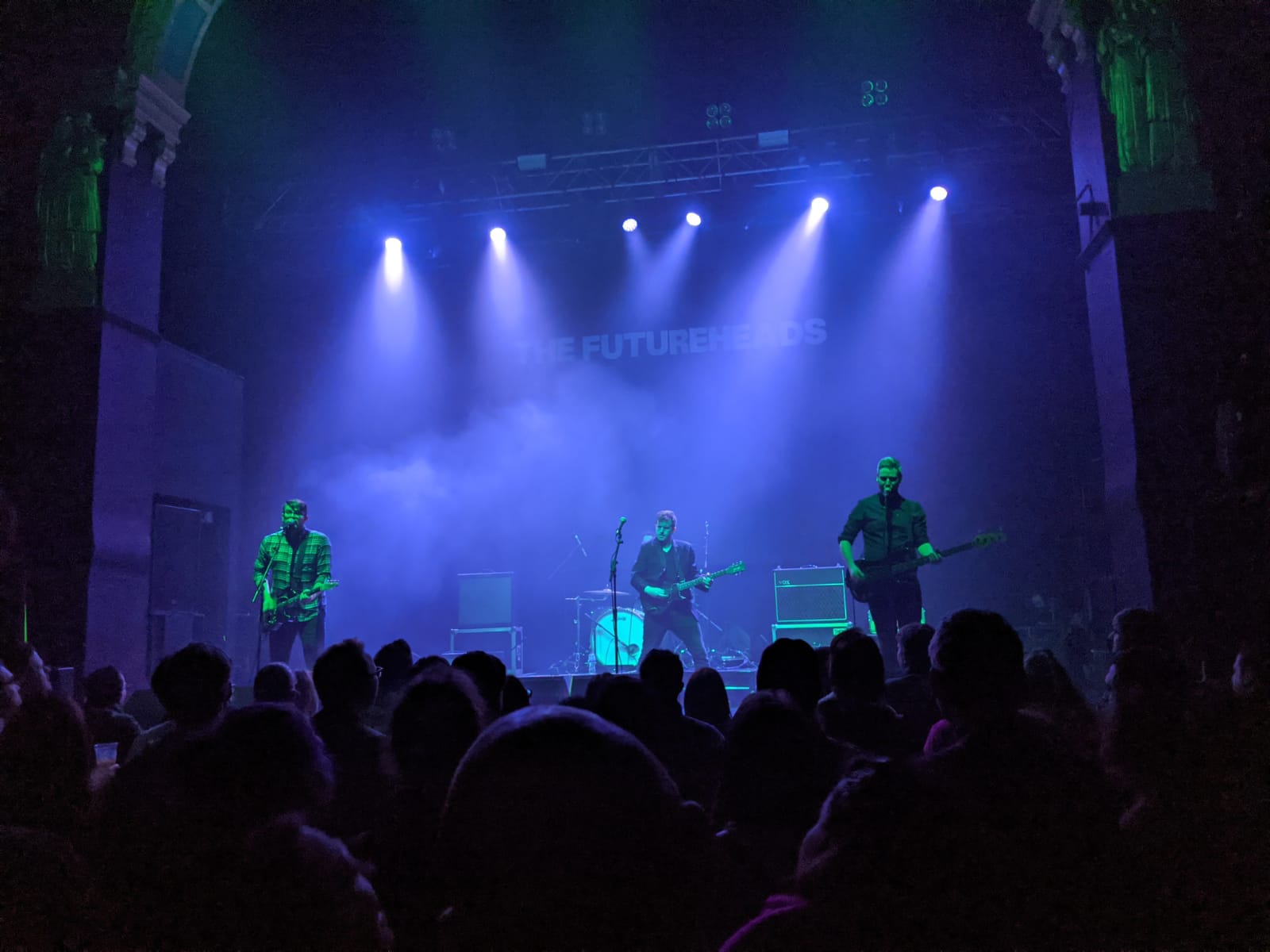 The Futureheads give a stellar performance well worth a go, filled with comic moments and musical prowess, Music Critic Benjamin Monro writes
The Futureheads are a rock band who shot to success during the post-punk revival of the 2000s alongside acts like The Strokes, Franz Ferdinand and Interpol. The Futureheads are also a four piece acapella group. As stark a contrast as this is, the Sunderland formed four piece pull it off; they combine a dual-guitar rock line up with the vocal harmonies of each member, a dynamic quality rarely replicated elsewhere. The group reformed in 2018 after a five year hiatus, releasing their first album in seven years, Powers in August. They recently stopped off at Birmingham's O2 Institute on their UK tour, so I went down to Digbeth to take a look.
The Institute is one of Birmingham's grander venues. The stage is set beneath an ornate vaulted ceiling, and a gilded bannister wraps around the balcony. The theatre-esque setting was then somewhat incongruous to the events, as local band Cut Glass Kings took to the stage first, with a set full of heavy riffs and some fantastic drumming. Up next were Indoor Pets, a  four piece from Kent playing self-described 'dirty pop music'. Both acts put on a great show, but The Futureheads have accrued such a dedicated fan base since their formation in 2000 that when they took to the stage, the atmosphere palpably electrified.
After the opening couple of tracks the band announced that they would be playing their acclaimed debut album in its entirety, a decision welcomed by their attendant fans. Unfortunately, frontman Ross Millard also announced that he had a throat infection, and it was obvious that he was suffering. It took only a few re-harmonised lines, however,  for him to still give an excellent performance, and the band tore through The Futureheads despite the circumstances. The visuals were as stripped back as you might expect for this kind of band: a smoke machine, a lighting rig, and a black backdrop emblazoned with their name provided the surroundings for the precise, punky tunes they're known for.
The Futureheads are funny. Almost every song was preceded by or ended with a joke or an ad-libbed on stage conversation – the empty balcony was a frequent point of reference, the band calling up to ask how their invisible audience was doing, bemoaning their predictably silent response. Crowd participation was abundant, most notably during their biggest hit, a cover of the Kate Bush classic 'Hounds of Love'. The audience was divvied up to sing the a capella components of the track, a task taken to with enthusiasm and remarkably harmonic results (despite many of us frankly still not being entirely sure what the lyrics are). 
Stomping feet and chants of 'one more song!' brought the band back to the stage for an encore consisting mostly of material from their newest album. These tracks are some of their strongest, easily competing with their earlier work. 'Jekyll', 'Good Night Out' and 'Across the Border' were riveting performances, demonstrating a clear progression of their musicianship and songwriting. After an hour and a half, the band left the stage triumphant. The Futureheads are definitely an act worth seeing if you get the chance.
Tickets for the rest of The Futureheads' current tour are available here