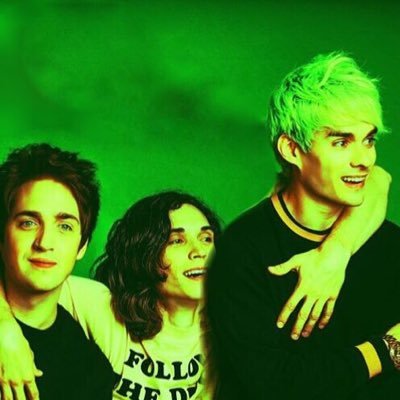 Texas pop rock outfit Waterparks bring their ecstatic live show to Birmingham, Music Critic Ellie Harris reviews
Back in November, I reviewed Waterparks' latest album Fandom and it's not much of a stretch to say that I was blown away. I enjoyed pretty much every song on the album so I was excited to hear it played live on their UK Fandom Tour. Though I had seen them previously, as the opening act for All Time Low's 2017 UK tour, I wanted to know what sort of a show Waterparks could put on – I was definitely not let down. 
The opening act was fellow Texas musician, De Wayne. His energetic performance was a great way to start the gig and get the crowd going. Sharing a message of community and acceptance, his genre-bending music reminded me of something in-between YUNGBLUD and Twenty One Pilots, though with a unique emphasis on hip-hop with blues style riffs. I definitely want to give his music another listen.
Waterparks started the show off with a bang, playing 'Cherry Red' and 'Watch What Happens Next', the first two songs from Fandom. These fast-paced, high energy songs got the crowd going as they jumped in time with the music and chanted back to the frontman, Awsten Knight. We were then treated with a performance of 'Blonde', one of the only songs from their earlier albums that they played in full. Here the lead guitarist, Geoff Wigington, demonstrated impressive pop-punk guitar riffs, along with an exciting solo in the middle of the song. Otto Wood, the drummer, also put on a good show, effortlessly switching up the rhythm throughout. 
Throughout the gig, Waterparks played almost every song from Fandom, which was a great way to hear a range of different genres in one night. From the slower, synth-heavy 'High Definition' to the up-beat and catchy 'Easy to Hate', each song had the crowd singing along and left me wanting more. Visually, the show was also great. With at least three bouts of confetti, smoke shooting out of the stage, and a screen playing their music videos as a backdrop – there was never a boring moment on stage. 
Every so often, the band would pause to interact with the crowd, which allowed a moment to catch your breath before the energy was ramped back up. Knight would stop to joke around, tell anecdotes about the band, and talk to fans before going straight back into another song, running around the stage without missing a beat. He also announced that they were filming the gig in order to make a live-show DVD, so that's definitely something I'll be checking out when it's released!
A personal highlight of mine was when the band stopped to play a couple of their older acoustic-style songs, 'Lucky People' and '21 Questions'. Knight's vocals really shone through in this moment, with the slow chords providing a perfect, and quite emotional, backing. I also really liked how the band chose to play mashups of their older albums rather than individual songs, with only a few exceptions. This allowed us to hear more of their newer music without neglecting the songs that earned them their fanbase and provided an interesting listening experience. 
The band finished with a rendition of 'Turbulent', one of Waterparks' heavier songs. The thrashing guitars and fast-paced drumming was an amazing way to end the show with mosh-pits and crowd surfers rife. Altogether, I thoroughly enjoyed seeing Waterparks live and will definitely be back next time they're in town.