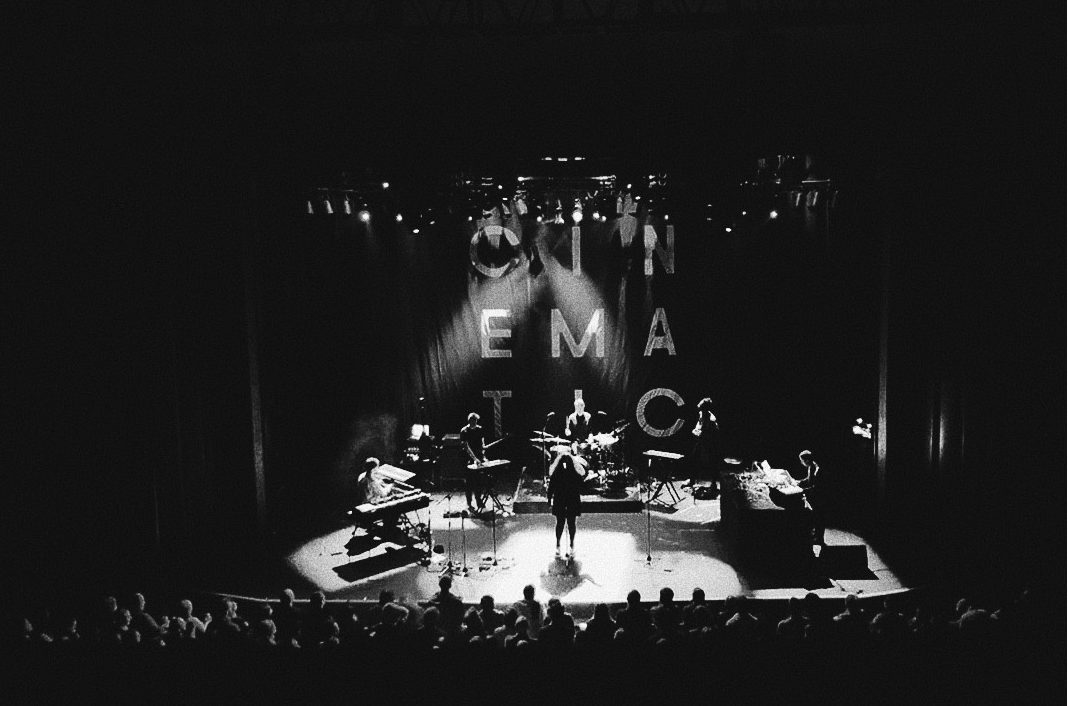 Music Critic Aimee Sargeant reviews The Cinematic Orchestra Southbank Centre livestream, describing it as a show that showcased the group's striking artistic ability
On Friday 29th January, I was fortunate to attend a livestream performance by The Cinematic Orchestra which was being streamed from the Southbank Centre. The Cinematic Orchestra recently released their new album, To Believe, in 2019. The hour-long streamed performance had a mix of newly recorded, unreleased songs and older material. 
The Cinematic Orchestra always blur the lines between instrumentation and electronic music, making it effortless to listen to. They use complex rhythms, immersive sounds and extraordinary artistry to create an immersive atmosphere, even with no physical audience. The absence of a crowd atmosphere did not make this any less of an enjoyable experience, the musicianship became more notable for the visual production of the livestream which is made possible by the absence of a crowd and the socially distanced band.
The opening of the livestream was 'Lessons.' A minimalist instrumental piece that glided the audience into the livestream. Mixing electronics with strings, drums and wind instruments, it creates a dreamy feeling that creates a conversation between all the different instruments used. It was a slightly jazzy track that would be a perfect soundtrack to a film. Following this, they played 'Sunswept.' This added a new layer to the livestream, adding a more mellow saxophone to the mix which allowed a more atmospheric, full piece contrasting the minimalism of before. The performance did not have talking in between songs which added to the overall serene and tranquil vibe, allowing the performance to flow more easily. 
Following these introductory pieces, there was 'Wait For Now/Leave The World.' A melancholic tune that makes more use of strings, guitar, keys and electronic influences. It was beautiful delivered on stage. 'Channel 1 Suite' was the next song to be played, going back to some of their original material. The jazzy vibes made this easy listening and the female vocal samples over the top made it a masterpiece on stage and on a record. 'Flite' then picked up the pace and tempo which highlighted the beat of the drums with the simple use of the marimba in the background. 
Finally, finishing off the set was 'All That You Give,' another older release which perfectly tied off the stream with the use of harp, strings and percussion. Effortlessly encapsulating what The Cinematic Orchestra is – strikingly crafted and artistic.
This was the first post-pandemic livestream that I had watched and it was definitely one to remember. It highlighted the skill of musicians and professionals within the music industry, even during these difficult times. 
---
You Might Also Like
Live (Stream) Review: Pete Tong's 'O Come All Ye Ravers'