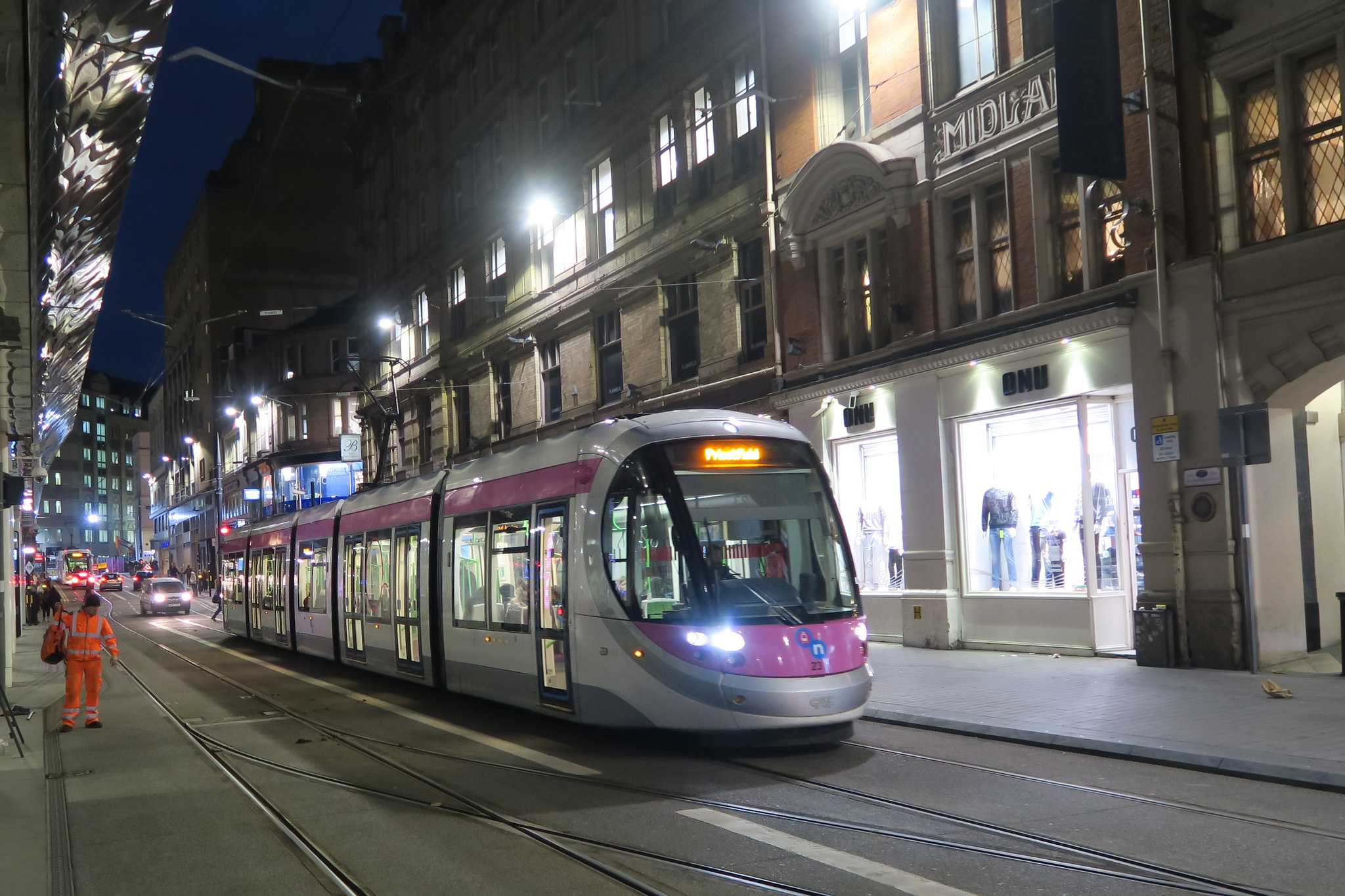 Adam Toms reports on Birmingham's Andy Street, who promises underground metro lines if re-elected as Mayor
Andy Street, Mayor of the West Midlands, has announced a huge infrastructure overhaul to serve Birmingham and the West Midlands as part of his election campaign. 
The underground lines, inspired by the London Underground, form part of a wider 150 mile long revitalisation of the West Midlands network which also includes 21 new railway stations and 380 new stops.
New Birmingham stations will be built in Ballsall Heath, Dudley Road and Tettenhall. Moreover, stations will be reopened including the old Aldridge, Pelsall, Brownhill stations.
The re-opening of old lines is already being considered at the planning stage, including the Camp Hill line and the Walsall to Wolverhampton line. 
ITV News report that one of which will most likely be renamed after the first Chancellor of the University of Birmingham, Joseph Chamberlain. 
It is thought that this £15 billion project will take 20 years to complete with annual costs amounting to £750 million.
Street has claimed that this extra financial burden will be made manageable due to extra investment in the Midlands – which along with the North is considered to be an area underfunded by past administrations – promised by Boris Johnson's government. 
Future income from ticket sales from the announced Metro, contributions from housing and commercial developers and loans will also be utilised to cope with the cost.  
Andy Street has stated: 'For too long we have been left behind by London and Manchester, and other cities around the world.'
'We are a world-class city region and we deserve a world-class Metro and rail network.'
This announcement has formed a major part of Street's attempts at re-election as he aims to establish a Johnsonian reputation for 'levelling up' the West Midlands with hefty infrastructure.
This may prove problematic. As complications surrounding HS2 have shown, plans for large scale infrastructure projects are always subject to a proliferation of costs and missed construction deadlines. 
In response to this point, Gary Phelps, campaign communicator for Andy Street, told Redbrick: 'As this plan sets out an ambitious vision for the next 20 years, it is not possible to predict what challenges may be presented as they become reality. However, Andy is determined to ensure that all of the schemes involved would be fully costed and delivered on budget, following on a funding model that is already successfully delivering a major Metro extension to the centre of Dudley.'
However, the cost cannot be ignored and may be a source of discomfort for Labour's mayoral candidate, Liam Byrne. His manifesto promises to combat inequality in a 'tale of two cities' with skyscrapers built above people sleeping rough- 'Cranes are in our skies. But our homeless neighbours are sleeping in the door-ways underneath.'
The West Midlands mayoral election is set to take place on Thursday 7th May 2020.