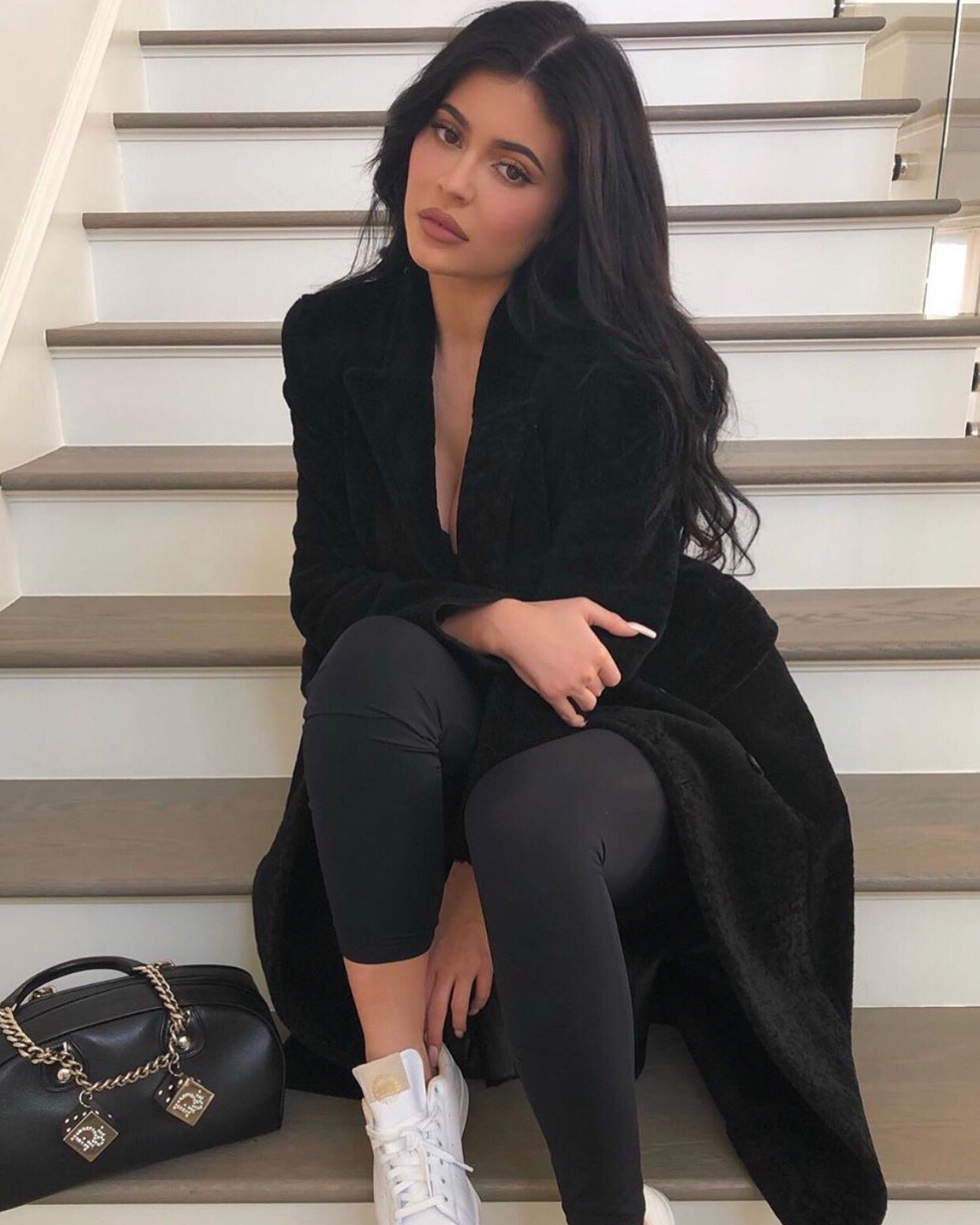 Life&Style Writer Ffion Haf Richardson discusses Kylie Jenner's meme-based merchandise
Since creating merchandise based on her latest viral phrase 'Rise and Shine', Kylie Jenner has left us wondering if this all might be a bit excessive. The craze behind 'Rise and Shine' originated in a Kylie Cosmetics office video tour when Jenner sang the melody to her daughter Stormi. The young billionaire saw an opportunity and did not hesitate to take it, in a matter of days twitter users were speculating that she had  even copyrighted the phrase. A collection of hoodies were also released with 'Riise and Shiiinnee' penned down the sleeves, as well as Kylie's face presented as the centrepiece sun.
Many viewers found the meme funny and made a light joke of the act, with the hashtag #riseandshine trending for days after the release of the video. Others went as far to set their morning alarm to Jenner's voice – most times I would say that anything's better than the sound of the piercing morning jingle, but this really takes the cake. However, most people were not impressed by Jenner's latest money-making scheme, with another stating 'someone needs to stop them or soon they'll trademark the Sun and Earth'. Whilst this statement may have not been intended to be taken literally, it does raise the question whether celebrities are at fault for acts like this or has it just become the norm to promote items at any given chance.
Having said that, this isn't the first time that a social media influencer has used the power of the internet as an attempt to make a profit. An example of this would be when memes were created about Gabbie Hanna's appearance in a video by Genius, she turned the tables by stating 'when life gives you memes make merch'. And Hanna did not hesitate to make this statement a reality as she soon released a collection of items of her singing face displayed front right and centre. The merchandise consisted of items such as sweatshirts, pop-sockets and much more. Like Jenner's case, most responses were negative. One on Twitter wrote 'no one's buying this ****, this meme is gonna be dead in 2 days.'
Furthermore, Jenner isn't the first Kardashian family member to monetise an embarrassing viral meme. Her older sister Kim Kardashian has created a line of successful products based on memes. Kim's infamous crying face from a scene in Kourtney and Kim Take New York is one example. Her exaggerated, tear-faced crying sequence was plastered on all kinds of items from phone cases to stickers.
One may argue that creating merchandise over a meme may be going too far, however in today's society I'm not sure if I agree. This is easy to conclude by looking at the facts- if people weren't interested, these items wouldn't sell. However, each new item of merchandise released by any influencer/celebrity is typically sold out within days if not a few hours. People these days are obsessed with following the latest trends and there is always a want for something fresh and new, therefore in a way we encourage the release of such items. It's not the celebrity's fault things are taken 'too far' when we are the ones who start the crazes. Love or hate the facts, Jenner, a savvy businesswoman, saw a chance and took it.