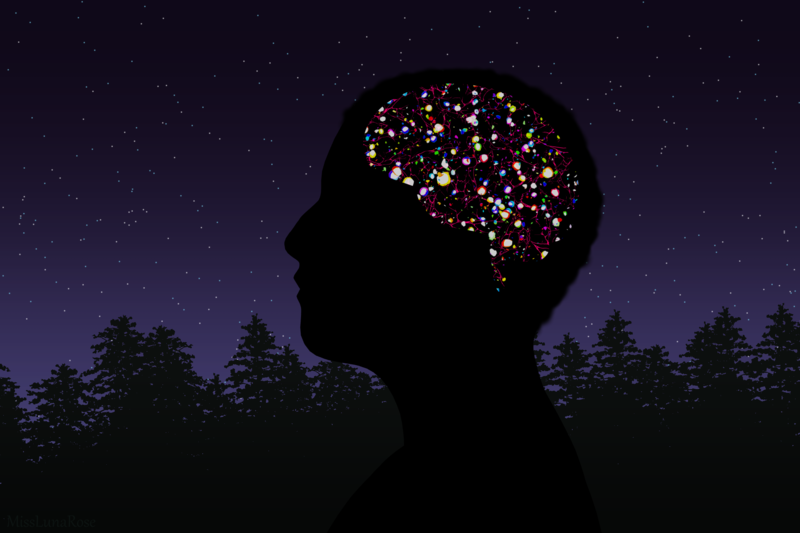 Sian Allen discusses how the way in which TV shows explore subjects relating relating to mental health and mental illness has changed, undoubtedly for the better
Representation is a powerful tool. What we see on screen is part of what shapes us as people; our beliefs, values and identities are largely constructed from the characters and storylines we see on TV. Mental health has undergone a huge destigmatisation in the past decade, and part of this is undoubtedly due to changes in representations of mental illness in mainstream media – and while there is still a long way to go, no other genre is making changes for the better like comedy. 
Sitcoms have always been used to teach us life lessons through relatability, and therefore make an effective platform to portray mental illness with humour but also with empathy. Mike Schur's catalogue of shows come to mind here. For example, Chris Trager (Rob Lowe) from Parks and Recreation, a character whose intense disposition sends him into a downward spiral until he gets back on track after frequent visits to his therapist. Brooklyn Nine-Nine's 'The Therapist' also sees an open and honest conversation between three of its male characters encouraging and normalising going to therapy. For painfully relatable representations of anxiety in comedy look no further than Chidi Anagonye (William Jackson-Harper) in The Good Place, an ethics professor paralysed by indecision and prone to stomach aches.
Schur's sitcoms are known for never punching down, and while Chidi's anxiety is hyperbolised and played for laughs (see the second season's gag about taking 82 minutes to choose a hat), it is always portrayed with understanding and remains one of the most accurate and multi-faceted representations of anxiety I have seen on television. Chidi's anxiety is not solely what defines him – he is kind, thoughtful and dedicated. We see how his mental illness has negatively impacted his life but we also get to see him talk about it with both candour and humour – 'You know the sound that a fork makes in the garbage disposal? That's the sound my brain makes all the time.' Best of all, we get to see him start to overcome it as the characters of The Good Place evolve into their best selves. 
These shows are not necessarily about mental health but do provide representations and storylines that explicitly encourage speaking out and getting help, as well as helping those who are mentally ill to feel less alone. It is also significant that all the examples above include men, considering that in the UK, men are three times more likely to commit suicide and much less likely to access psychological therapies than women, with just 36% of referrals for therapy being for men in 2017.
Outside of Schur's work, there are plenty of other examples; take One Day At A Time, a wholesome family sitcom where single mother and veteran Penelope Alvarez (Justina Machado) suffers from PTSD and struggles with the stigma of taking anti-depressants in the show's pilot episode. This quickly establishes the show as one that portrays mental illness through a lens of empathy instead of fear. 
Crazy Ex-Girlfriend similarly uses a light and humorous format when its lead character is diagnosed with borderline personality disorder – the show destigmatises diagnosis, therapy and medication effectively with the tap dance number 'Anti-Depressants Are So Not A Big Deal'. Again, none of these characters are defined by their mental illness, yet it is acknowledged as an important part of their lives. 
Finally let's talk about BoJack Horseman, a show that presents all the ugliness and complexities of mental health with often brutal honesty, disarming you with ridiculous tongue twisters and sex robots along the way. BoJack (Will Arnett) is the quintessential anti-hero; a washed-up actor using alcohol, sex and drugs in an attempt to fulfil the emptiness left by his depression. It shouldn't be easy to relate to a sad anthropomorphic cartoon horse, but ironically it's BoJack's humanity that makes the show such a poignant representation of the destructive nature of mental illness. The audience isn't supposed to empathise with every bad choice BoJack makes, but we do celebrate the progress that he makes as he learns to hold himself accountable and take active steps to get help. 
Mental health doesn't have to be restricted to tragedy. It is a subject that should be taken seriously, but comedy seems much more capable of viewing it through an empathetic lens while also avoiding overdone and harmful tropes. There is still a lot of progress to be made – for example, the distinct lack of sympathetic representation of personality disorders and schizophrenia in the media as a whole – but for mental health representation that is accurate, empathetic and encourages getting help, look no further than your favourite sitcom.