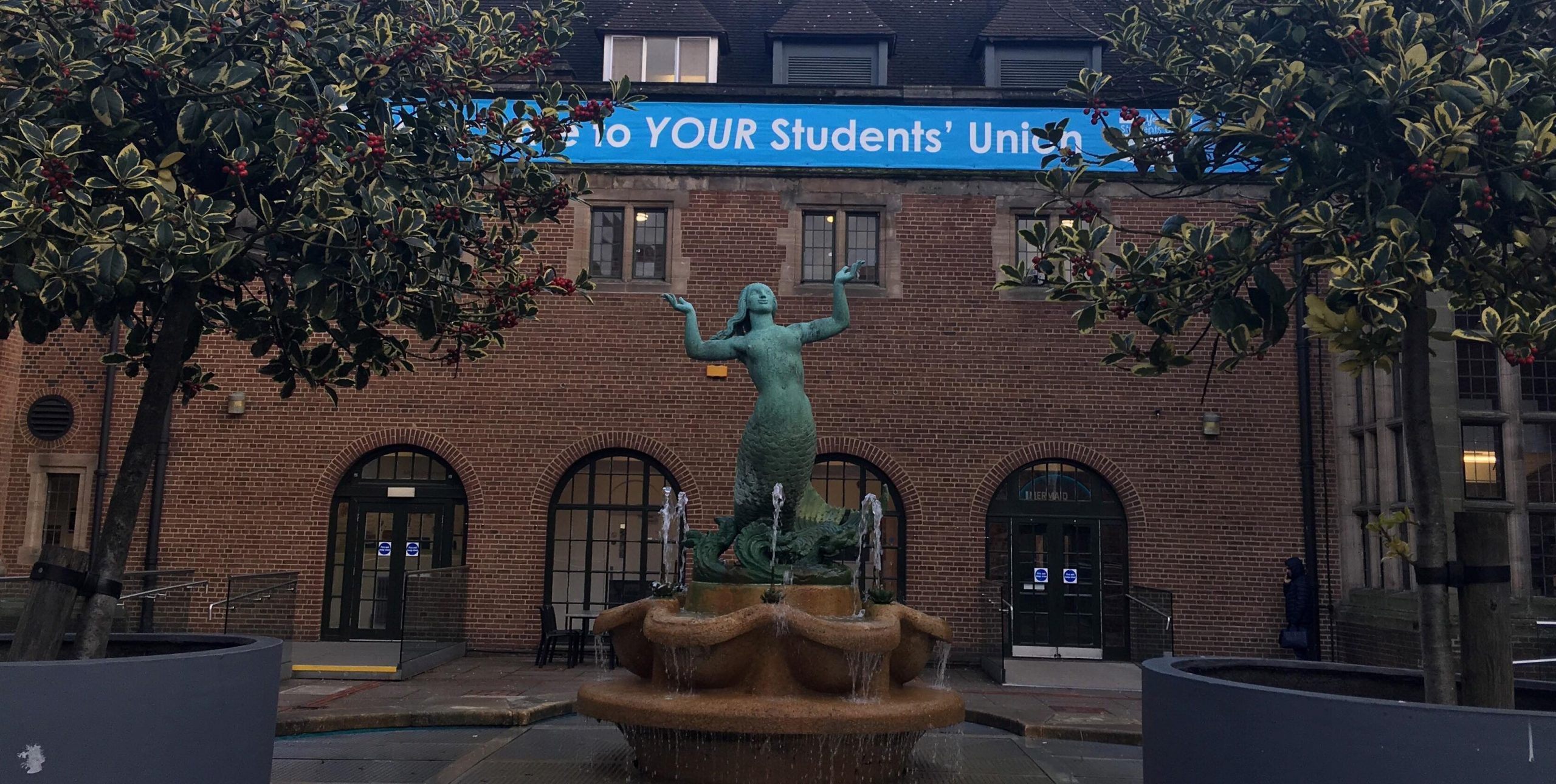 Redbrick can reveal that the Mermaid received a salary of £110,000 from Guild of Students last year for a 'wholly ceremonial role'
Editor's Note: anyone reading this article after April 1st should note the date of publication before trusting it as a reliable source of information
The figure, revealed in the Guild's 2018-19 annual report submitted to the Charity Commission, is significantly higher than the salary of the Guild Officers and over £20,000 higher than even that of the CEO of the Guild.
In addition to her salary, the Mermaid also receives income from the bar and kitchen she owns within the Guild and receives royalties from the reproduction of her likeness on the University of Birmingham crest.
A Guild spokesperson defended the salary, stating, 'the Mermaid may have a wholly ceremonial role but it is a highly important one. She is a representative and icon of the Guild of Students and is out there, whatever the weather, to be a friendly face to students.'
Third-year BA International Relations student Tim Abington told Redbrick the salary is 'perfectly reasonable. The Mermaid puts up with a lot, every Fab and Sports Night. Deserves a raise in my opinion.'
One Postgraduate Diploma in Education student told Redbrick, 'I feel as though that amount of money could definitely be spent on more useful things though, it's an awful lot to go on a statue when there are so many things around campus or students that could benefit from that kind of money? I know the statue is important, but not that important surely.'
Asked if they thought it seemed a bit weird, they said, 'I think it's weird that the statue gets a salary at all, let alone a better salary than many members of staff at the uni.'
The UoB branch of trade union UNISON was also critical of the statue's high pay. They told Redbrick that they had been 'deeply concerned for some time over the excessive remuneration given to senior statues and other decorative features on campus. While the Guild claims that such high salaries are necessary in order to compete with top-flight public squares and sculpture gardens, we feel it's deeply unfair when many taps, light fittings and fixings at the Guild are paid less than the real living wage.'
Birmingham City Council was recently mired in similar controversy when it emerged that the Floozie in the Jacuzzi was still allowed to claim £2,000 per day in expenses for water, despite the fountain having no water in it since 2013 and being turned into a flowerbed in 2015.
The Mermaid did not respond to Redbrick's request for a comment.