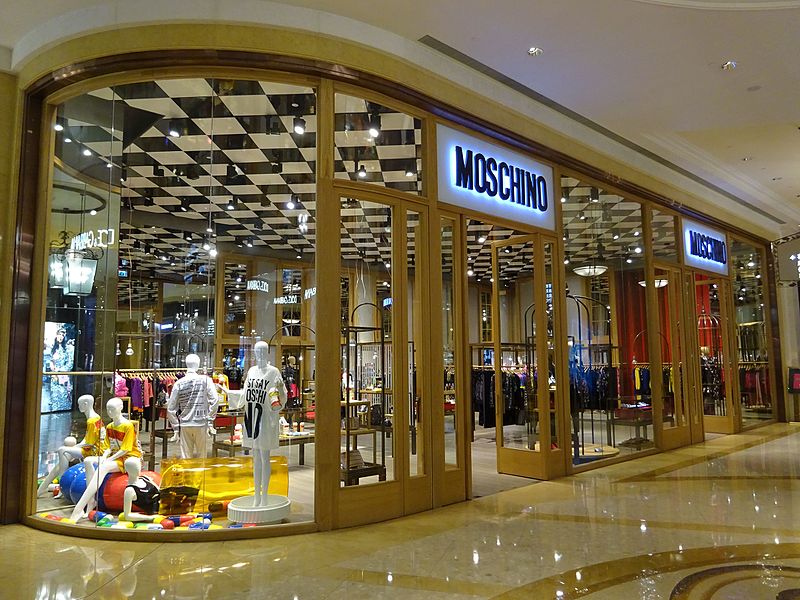 Life&Style Writer Deborah Banjo discusses what can be expected from the Moschino and H&M collaboration
It's that time of the year where H&M unleash their luxury designer partnerships to the masses. Following in the footsteps of Erdem, Comme Des Garçons and Kenzo, it was announced on Instagram earlier last year that the Italian fashion house Moschino would be next up to collaborate with H&M. This will be the Swedish company's eighteenth partnership with a designer, and is perhaps due to be one of the most playful yet.
Fashion fans will know that Jeremy Scott, the designer who has recently faced backlash regarding accusation of stealing concepts from emerging designers, was appointed as Moschino's creative director in 2013. Having quickly created his personal visual identity, his designs are recognised and well known for their eclectic and sometimes parodic interpretation of pop culture. Those who keep up with his work will definitely remember the pill capsule range controversy and, more recently, his high end take on the McDonalds uniform, to name a few. 'For fans of the brand, it should feel a little like a greatest hits collection, but I promise it will still be new, still feel fresh, even as we include some winks, some hints from the past' says Jeremy on the upcoming H&M collection.
As expected, this collaboration isn't for the faint hearted. Staying true to Moschino's logomania nature, the collection features the Moschino logo emblazoned across t-shirts, dresses, accessories, boots, and hoodies. It also offers a selection of puffer and faux fur jackets – and a LOT of gold. Metallics aside, in addition we get a range of playful Disney-focused garments, featuring Mickey Mouse adorned in chains and Donald Duck and Daisy Duck posted beside boom boxes and decks.
Adorably, this collection boasts a puppy-fashion line which will be the first time both Moschino and H&M have offered this to their customers. The pet-wear includes a padded chain-printed jacket, a hoodie featuring the famous double question mark Moschino logo, and collars decorated with gold lettering.
As the past H&M collaborations have been largely anticipated and successful, we aren't expecting anything less with Moschino, which will give customers the chance to bag Scott's designs at an affordable price. The padlock bag is a current fan favourite. 'I have a very loyal fanbase and not all of them can afford the price point of the main line. I love the idea of bringing my [designs] to the masses,' Scott said speaking to Vogue.
The Moschino [tv] X H&M price point is estimated to be between £25 and £300 and will be available to buy from November 8th, 2018 online and in store across selected H&M stores.