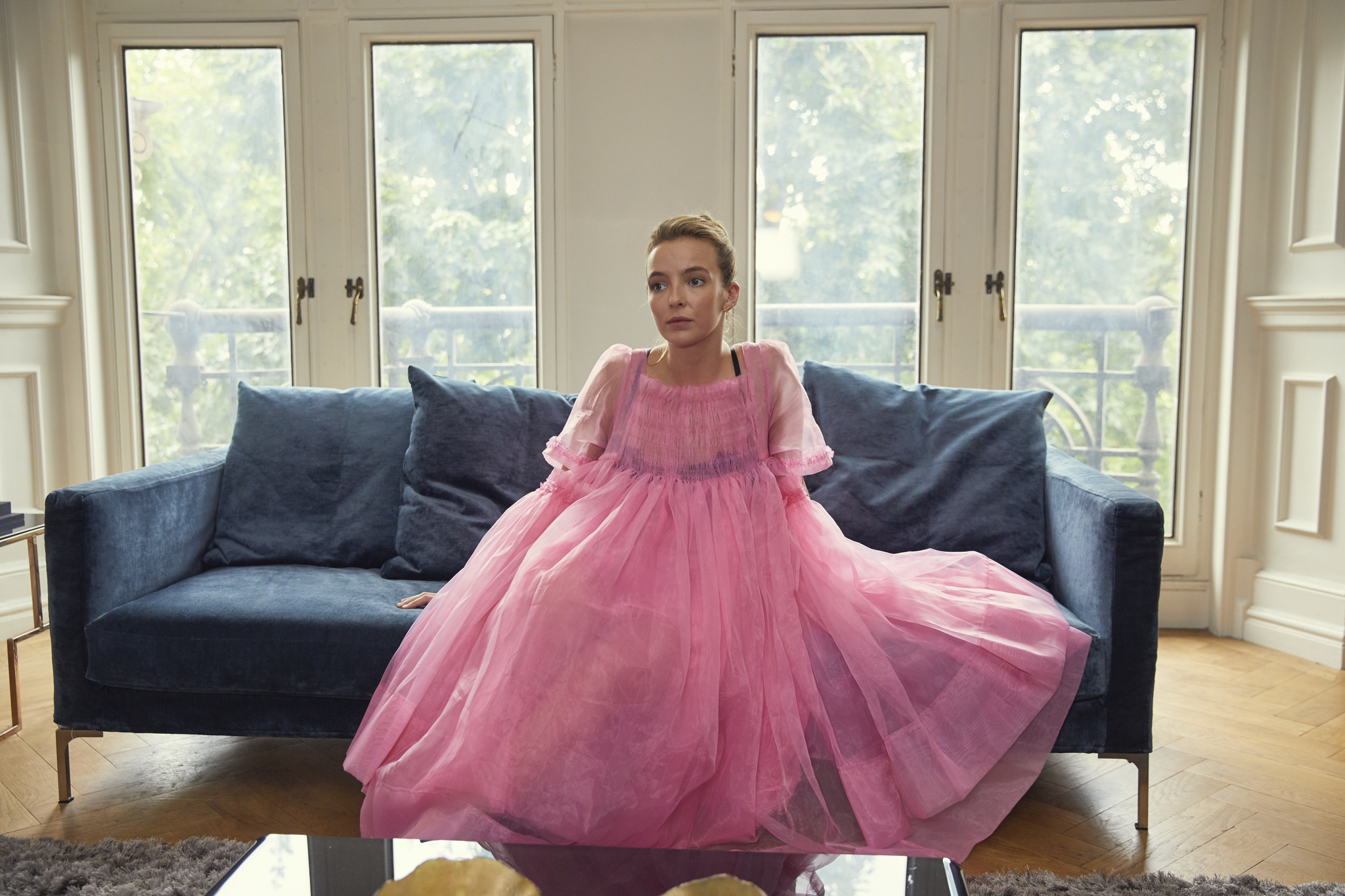 Whilst a whole year of great TV lies ahead of us, TV Editor Niamh Brennan narrows down the 2019 highlights that you really don't want to miss
5. Good Omens
Based on the best-selling novel by Terry Pratchett and Neil Gaiman, Good Omens makes this list purely based on how wonderfully bizarre it looks. Starring David Tennant as the overconfident and eccentric demon Crowley, and Michael Sheen as the neurotic and timid angel Aziraphale, the new BBC and Amazon Prime show revolves around the two characters coming together to prevent the forthcoming Apocalypse on Earth. From the first trailer, the show is hilariously presented as more about the wacky and unexpected bromance between Tennant and Sheen's characters than the actual Apocalypse, an unexpectedly wonderful dynamic duo. Lovers of the book appear to be rejoicing that it is being made into a six-part TV series instead of film, giving it space to explore all its complexities to the fullest. And with a star-studded cast including Jon Hamm, Nick Offerman, Jack Whitehall and (excitingly) Frances McDormand as the voice of God, we can only hope that the series lives up to its high expectations.
4. Black Mirror
As exciting and innovative as it was, for many people the recent instalment in the Black Mirror anthology series, Bandersnatch, was also incredibly underwhelming. Whilst the concept was incredible, the storyline didn't quite pack the existential crisis-esque punch that Black Mirror is so popularly known for. Whether you enjoyed it or not, this small dose of Black Mirror material has left the world hungering for more episodes now more than ever. In 2019 we will finally be invited back in to the depths of Charlie Brooker's mind, to find out more about the technology advances we didn't know to be afraid of or the life choices we didn't know terrified us. Although there is little information yet available about the series to come, Black Mirror has a tendency of dropping trailers and episodes out of nowhere, so be ready to binge watch at any moment, whether it be tomorrow or much later this year.
3. Killing Eve
It has only been a few months since Killing Eve graced our screens for the first time but already everyone is eagerly waiting for more. After Sandra Oh's recent Golden Globes and Critics' Choice Award wins for her portrayal of Eve and the universal acclaim for Jodie Comer's fierce performance, the prospect of further development of the characters is all too exciting. Season One's cliff-hanger ending saw Vilanelle (Comer) flee after being stabbed by Eve Polastri (Oh), leaving viewers wondering how their odd appreciative yet antagonistic relationship will progress. This ending has left a space for the writers to take the show in a brand-new direction, with Comer telling Elle that his 'may not be as [viewers] suspect it will be', making the wait for new episodes even more challenging.
2. Space Force (Netflix)
On the 16th of January 2019, it was announced that a new comedy from Greg Daniels and Steve Carrell would be 'coming soon' to Netflix. Little information about this show exists apart from three key aspects. Firstly, not only is Steve Carell the co-creator, but he will also be starring in the show. For any fan of The Office (US) this is immensely exciting news, as the last time Daniels and Carell worked together was on the show, to much popular acclaim.  Secondly, it is based on the very real Space Force branch of the U.S. military that Donald Trump proposed back in December 2018 to assert American dominance in space. Thirdly, the show is 'the story of the men and women who have to figure it out', which seems to suggest the show won't be holding back when it comes to satirising one of Trump's most bizarre recent schemes. It's the exact kind of comedy needed in the intense political atmosphere of the U.S at the moment, and I can't wait to see how it unfolds.
1. Game of Thrones
The moment that all Game of Thrones fans have been simultaneously longing for and dreading since August 2017 is nearly upon us. The final six episodes of Game of Thrones are finally making their way to HBO and Sky Atlantic this April, with each episode of the series set to be movie length, ensuring that each episode gives its fans everything they've been waiting for and more. The most recent teaser for the show was released on the 13th of January, depicting Jon, Sansa and Arya in the crypts of Winterfell, harking back to the first episode of Game of Thrones where Ned and Robert walked the exact same path. Whilst the ice edges closer to them, we are reminded of some key events from throughout the series, specifically focusing on Jon's own heritage. The circularity of this scene instils hope that all our long-standing questions will finally be answered. It's been a long time coming, but finally we will know who will win the Game of Thrones, and who will die.
Honourable mentions: Peaky Blinders (Season 5), Stranger Things (Season 3), Big Little Lies (Season 2)