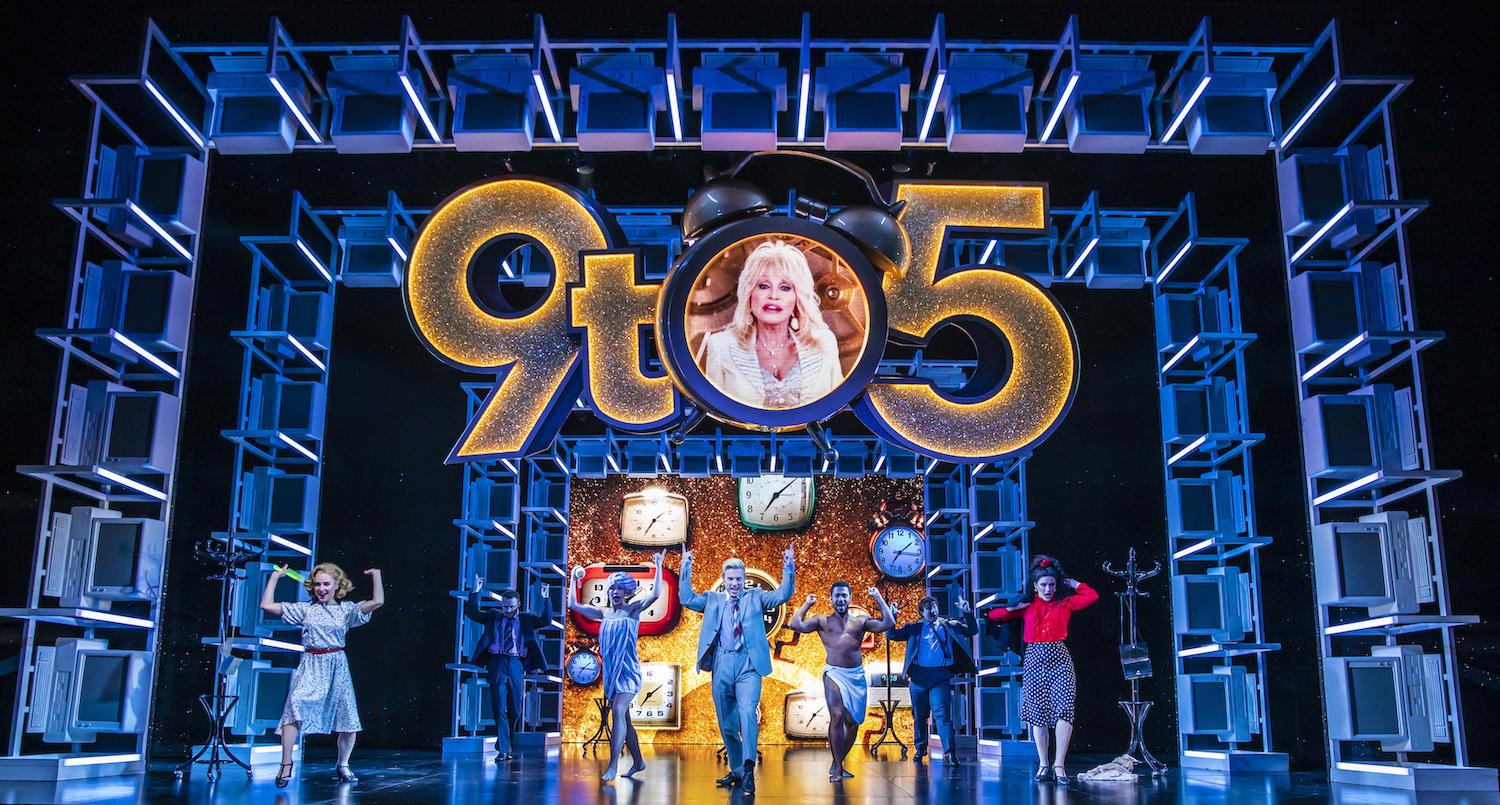 Print Editor Kitty Grant reviews the musical 9 to 5, explaining that it is based on the 1980 film for which the iconic Dolly song was written and complimenting the staging as well as the cast
As a life-long Dolly Parton fan, I have been wanting to see 9 to 5 for years, so my expectations for the show were high. The musical is based on the 1980 film for which the iconic Dolly song was written, and features mostly original songs. It follows three women in the male-dominated workplace of the early 1980s getting revenge on their misogynistic boss.
The costumes were a standout of the show to me, with the clever use of colours conveying clues about the characters, not to mention the fact that the eighties inspired looks were gorgeous, especially Doralee's opening ensemble. The staging of 9 to 5 was also brilliant with the action flanked by computers emphasising the harsh technology of the 1980s workplace.
The cast were all great, but Stephanie Chandos stole the show, with her captivating performance as Doralee truly filling Dolly Parton's six inch heels. At times the American accents could be a little strained, but that is to be expected of any cast of Brits playing American roles and it certainly did not distract from the fun of the show.
The form of feminism championed in 9 to 5 is perhaps a little outdated, with the root of misogyny seemingly being one bad man rather than deep rooted structures of power, but if you want deep feminist theory, you would be better reading Judith Butler. The story did feel a little silly at times, but if you are looking for fun escapism then 9 to 5 is the way to go.
While elements of the plot may have been a little unconvincing, the visuals, acting, and video cameo from Dolly herself made 9 to 5 a fun watch.
---
Enjoyed this? Read more musical reviews on Redbrick Culture!
Musical Review: HisPanic Breakdown – The Copla Musical
Musical Review: Chicago – A Double Perspective
Musical Review: The Rocky Horror Show – A Double Perspective