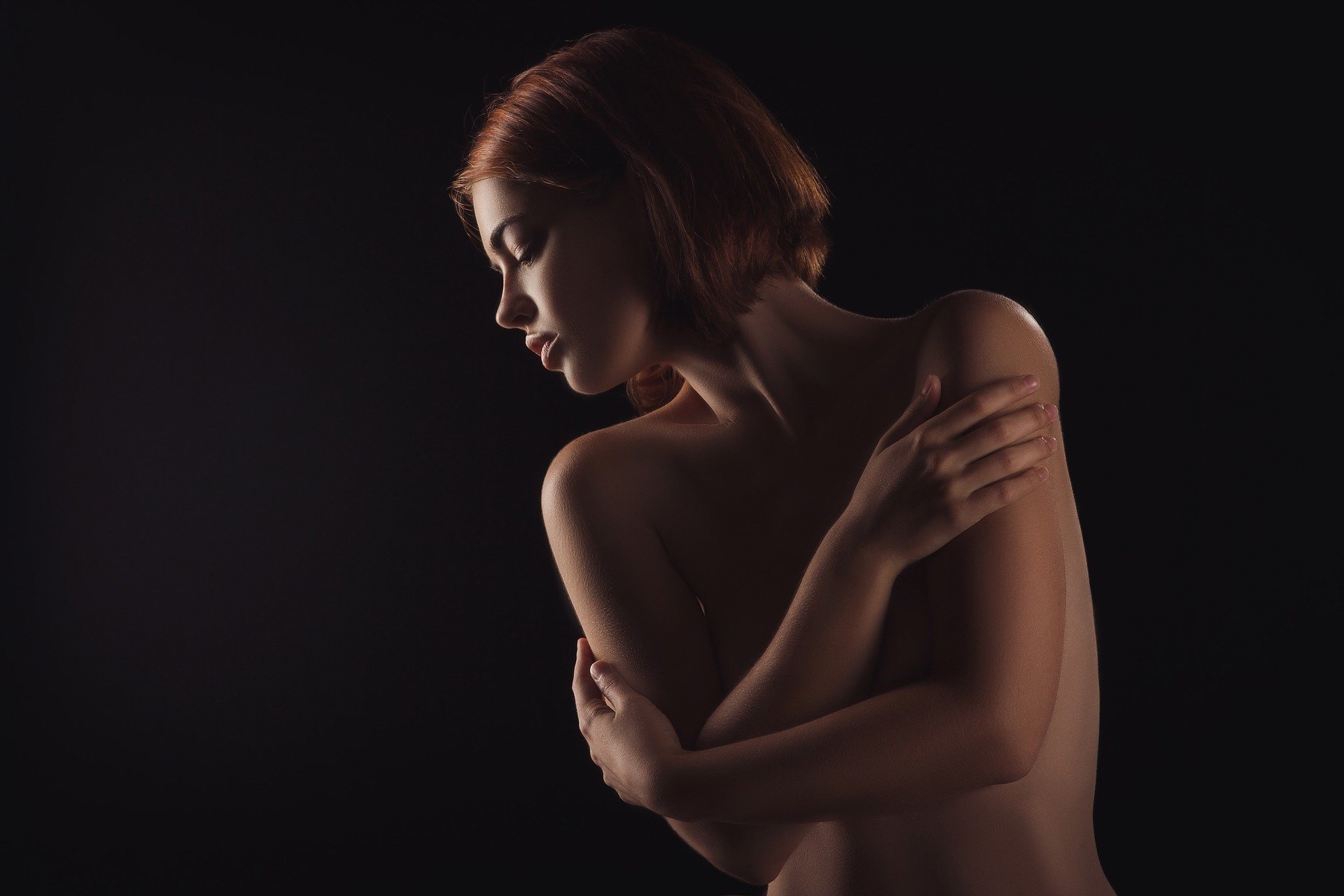 Culture Writer Molly Rushton tells us about her first time as a nude art model, via Instagram, an experience she found empowering
If you had asked me a year ago would I ever allow someone to draw me, nude, the answer would have been a hard "no". Having always regarded myself as a work in progress, constantly telling myself that I will look much better when I lose a bit of weight here or change something there, it seemed unlikely that I would ever feel comfortable enough to expose my unfinished self to a stranger. But 2020 has been an overwhelmingly odd year for most of us, bringing change in the most obscure of ways.
Skipping forward to a month-or-so ago, and there I was, hitting 'send' on a message containing a half-naked photograph of myself, ready to be drawn. Having – obviously – never done anything like this before, my finger did hover over that little paper aeroplane for a few seconds, hesitating at whether this was the kind of thing that I could (or should) do.  
A week or so later, I became the recipient of a message. Once again, it contained an image of myself, but this version was a drawing of the photograph I had sent. The outline of my body was the sole focus of the drawing, the seemingly simplistic style still paying amazing attention to detail. There was no background, and the clutter of my bedroom had been replaced by the stark white of the paper. Although I knew what to expect, I was still shocked by how much I liked the drawing.
The artist is Maraid McEwan, whose project, Lockdown Ladies, I discovered after Sam Smith (yes, that Sam Smith) shared her work on their Instagram. She had been selling prints in exchange for donations to charity Refuge, before beginning to do commissions. So far, McEwan has raised over £5000 for the charity, and has been working closely with them to help women experiencing domestic violence, an issue which has been exposed more than ever during lockdown.
As much as this cause was a reason for wanting to have my own drawing done, the beautiful style of the pieces I had seen was enough for me to be persuaded. Well, that, alongside the 'now or never' attitude I have adopted during the events of this year; with so many plans cancelled and opportunities missed, it becomes hard not to take advantage of the things that do come your way. I decided to put my insecurities aside, as so many other women had done, and pose for my camera. 
Although I imagine having a nude drawing of yourself done can be a strange experience under any circumstance, the lack of face-to-face with the artist, for me, was especially odd. What I imagine is normally quite an intimate and nerve-wracking interaction, became a very distant and abstract process. It was very transactional. As lovely and pleasant as the artist was in the few messages we exchanged, it was hard to feel any rapport between us. I imagine that mine was simply another image on a screen.
This is not to say, however, that it was uncomfortable. As a person who feels vulnerable removing my bra for a spray tan, this form of the process may have been the best for me. I enjoyed the control I had. I chose my pose with no negotiation, sent off a photograph that I was sure of, and I knew roughly how the outcome would look. The whole process was smooth, professional, and unintimidating.
This sense of control runs deeper, though. Every woman requesting a commission from McEwan, stands together in taking back control of our bodies. The female form, through this art, becomes something to be proud of – which it is. It is transformed from a concept so often sexualised by society, into a portrait that we hang on our walls to beam at as we walk past.
What I especially enjoyed about this experience, is that I did it for myself – it is for no one else to look at, after all. Despite my self-doubts, the drawing I received helped me to realise that I do not need to prove myself to anyone. The knowledge that someone else – a stranger, at that – can sketch my body with more care and love than I may give myself, and make it look beautiful, is powerful.
Becoming a Lockdown Lady has been one of the most surreal yet rewarding experiences of my year. McEwan's project not only helps women in the darkest times of their lives, but it empowers others to love their bodies. I cannot recommend doing something like this enough for what it does for your self-confidence and empowerment.
---
Read more from Redbrick Culture:
Why I Love My Local [insert cultural institution here]
Black Female Authors to Read This Month