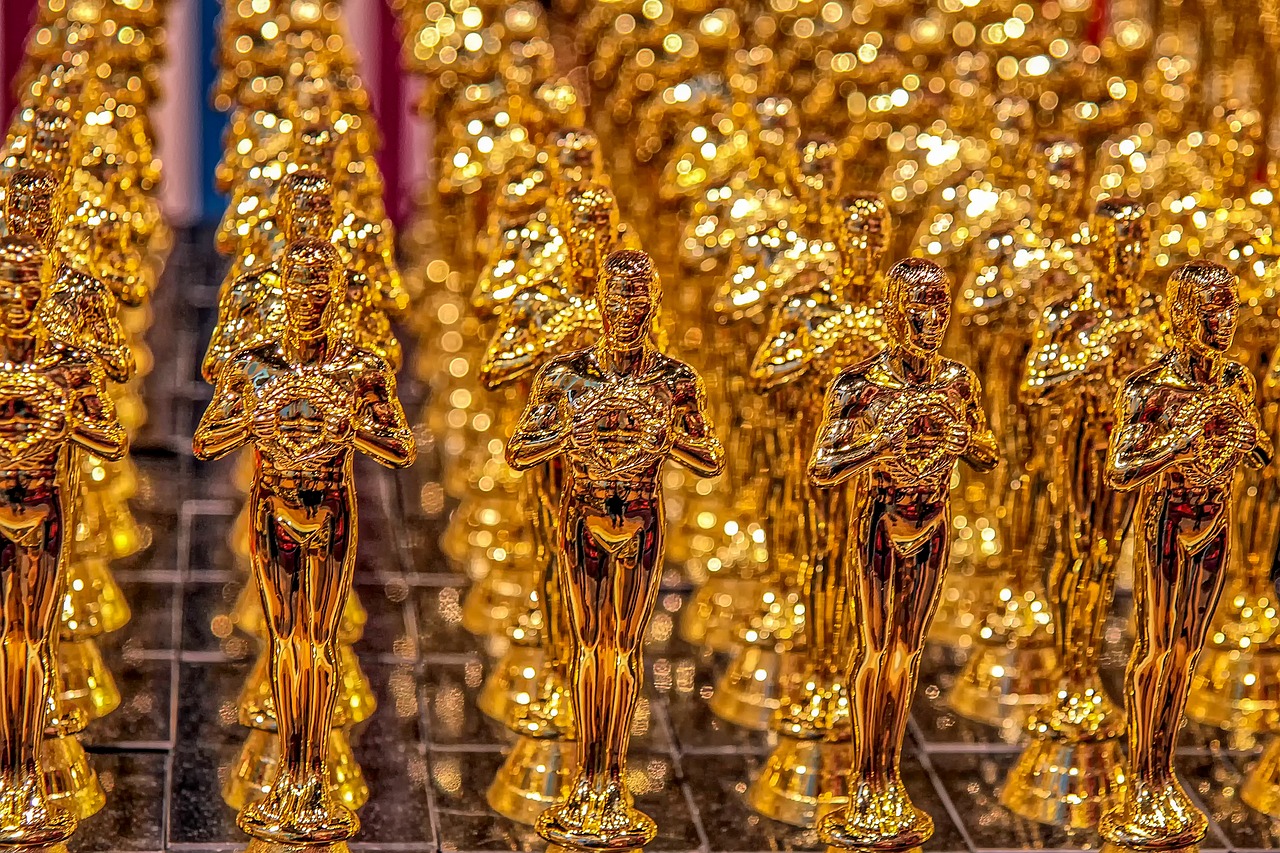 Life&Style writer Romana Essop discusses the gender controversy surrounding Portman's Oscars outfit
This year's Academy Awards, as always, proved a huge event not just for film, but also for fashion. Actresses in particular are frequently given special attention on the red carpet for their outfits and choices of designers. It is not unusual for the general public to know what an actress wore to the prestigious annual award ceremony without knowing whether they were a nominee, a host or a guest. This year, Natalie Portman seized this opportunity to take advantage of fashion and use its power to make a statement about the gender imbalance in the 'Best Director' category.
Speaking in an interview on the red carpet, Portman revealed that she 'wanted to recognise the women who were not recognised for their incredible work this year, in my subtle way', pointing to the names embroidered on the trim of her Dior cape. The black, floor-length accessory had the names of eight female directors written in gold to match the detailed embellishments of the actress' dress. Amongst the overlooked directors Portman chose to highlight was Greta Gerwig, whose hugely successful Little Women adaptation was anticipated to land the filmmaker a nomination at least, and The Farewell director, Lulu Wang. The nominations for 'Best Director' were all men at this year's Academy Awards and the title was ultimately awarded to Bong Joon-ho for his Korean drama-mystery, Parasite.
Portman's subtle statement follows her previous nod to the absence of female directorial recognition at the 2018 Golden Globes, at which she presented the award by introducing the nominees as 'all-male'. Her feminist efforts were praised globally on social media, and it seems the actress was keen to repeat a similar message this year. She drew attention to the details on her cape by sharing photos with her 6.5 million Instagram followers with the caption: 'Honoring these remarkable women last night who were not recognized for their incredible work'. Despite choosing a less direct and vocal criticism than previously, Portman had enough attention at the awards as a 'Best Adapted Screenplay' co-presenter that her efforts were still a huge talking point in media coverage of the event.
Many fans responded positively to the display of feminist activism, crediting Portman for highlighting directors who the awards failed to acknowledge. The Oscars have been increasingly criticised amongst other acting awards for their poor representation of women and people of colour, who are often absent from nominations despite producing popular and successful films. And of course, Portman is not the first actor to use their status to raise awareness of this issue, with a number of actors famously boycotting the Academy Awards in 2016 after the nominations largely disregarded black actors and filmmakers. Similarly, fashion has been used to make a statement about gender in the past, with actresses wearing black at the 2018 Golden Globes to acknowledge the #MeToo movement, including Portman herself. This was notably the very ceremony at which the actress called out the gender imbalance in the directorial category, illustrating her interest in modern feminist movements and the continued fight for gender equality in Hollywood.
However, the recent red-carpet statement has been heavily criticised by fellow actress and activist, Rose McGowan, who claimed that Portman was merely pretending to care about the female directors. McGowan found the effort 'deeply offensive to those of us who actually do the work', calling Portman a 'fraud' and foregrounding the lack of female directors in her acting portfolio. Across her career, Portman has only made two films which worked with female directors, one of whom was herself. Perhaps understandably, McGowan found this revelation indicative of false activism which often receives praise in the media but has little to no impact when it comes to tackling the issue at heart.
Portman has not shied away from the truths of McGowan's statement, which she posted on Facebook, and has responded to the activist, partially to agree with her. She supported McGowan's insistence that her statement was not 'brave', but also stepped up to defend her history with filmmakers. Portman admitted to having only worked with female directors a couple of times to make feature-length films but drew attention to some projects with female directors which unfortunately fell through 'because of the conditions [the directors] faced at work'. The actress has also previously commented on her willingness to work with both male and female directors, which she doesn't see as a problem 'as long as I'm still working with female directors.'
It is clear that, in making her statement, Natalie Portman is confident in her approach to gender equality in the film industry. The actress' commitment not to actively avoid working with male directors perhaps strives to confront the threat of positive discrimination. This tokenism could arguably defeat the whole objective of awards to credit filmmakers on talent alone, especially since the director category is not divided into separate genders as the acting categories so often are. It is important to remove pressure for nominations to be made based on what should be insignificant personal factors like gender or race and, consciously or not, Portman's decisions help to do this. She supports judgment based on merit alone by not discriminating either way, all the while successfully highlighting the female directors which deserved to be recognised, even against the talent of the male nominees.