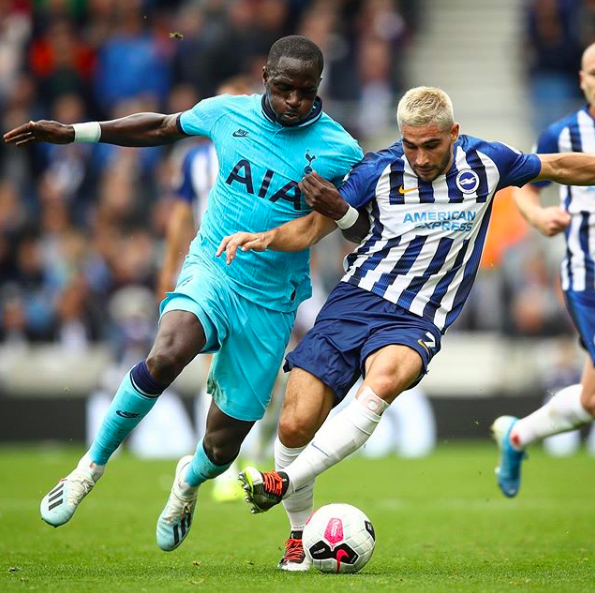 Sport Writer Jonathan Korn assess what next for Mauricio Pochettino and Tottenham following three losses in their last four matches
As Tottenham Hotspur's season goes from the absurd (an embarrassing defeat against Colchester United in the League Cup) to the ridiculous (a 7-2 humiliation at the hands of Bayern Munich at the Tottenham Hotspur Stadium and 3-0 loss to Brighton), Mauricio Pochettino finds himself a man under pressure.
One of the harsh realities of modern football is that it does not deal in gratitude; fans demand instant gratification, and managers who fail to provide it can quickly get the boot. Spurs's Argentine Head Coach may have led the Lilywhites to the Champions League final last season, but the club's recent downturn in form means that he faces the biggest crisis of his tenure since his arrival five years ago. For the first time, a significant minority of supporters are calling for his head.
So, what's gone wrong, and just how bad is it for Tottenham? There are no easy answers to the first question, but one thing is clear; this is no blip. Spurs have struggled since the middle of the 2018-19 season, with their memorable Champions League run papering over the cracks that were already beginning to appear. Pochettino's men lost 13 league games last season, and have already lost 10 times since the turn of the year. A return of 67 goals scored and 39 conceded last term compares unfavourably with the Tottenham team of two years prior, which scored 86 and conceded 26. And the gulf in class between Spurs and the League leaders is wider than it has been at any point since Pochettino's arrival.
Why? This writer can offer a few tentative suggestions, but little more. Some are obvious; failing to replace Kieran Tripper and consequently starting the one-man kamikaze machine that is Serge Aurier at right-back has hardly transformed the Spurs defence for the better. Others are more subtle. Spurs's squad used to be the youngest in the league, with an average age of just 24.9. Four years on, that number is closer to 28. In isolation, a slightly older squad doesn't necessitate decline. However, the strengths of Pochettino's early teams was in their freshness, their hunger and their inventiveness. As time has passed, a young team, free in spirit and intense in their pressing, has become more jaded. Players like Dele Alli and Eric Dier, who emerged with such promise, have hit brick walls at crucial points in their careers. The atmosphere has grown stale, with the youth-tinged excitement of years prior giving way to an often-dull, predictable style of football.
In a way, it feels Tottenham has come full circle. When Pochettino took over, the club was in real trouble. They didn't have much of a footballing identity, and the atmosphere both on the pitch and in the dressing-room was toxic. The Argentine fixed it. He purged the squad of all the negative influences and got Tottenham playing in a way that delighted fans and impressed neutrals. This is exactly what he has to do now.
Players that don't want to be there should be shown the door, no matter how good they are. An urgent revamp is required, and Pochettino is undoubtedly up to the task. However, he needs to move fast. Harmonious teams don't lose 7-2, and world-class players like Harry Kane won't stick around for too long if Spurs continue to play as they did against Bayern Munich. Fans will just have to hope that Tottenham's big guns give their gaffer time to turn it around before packing their bags.