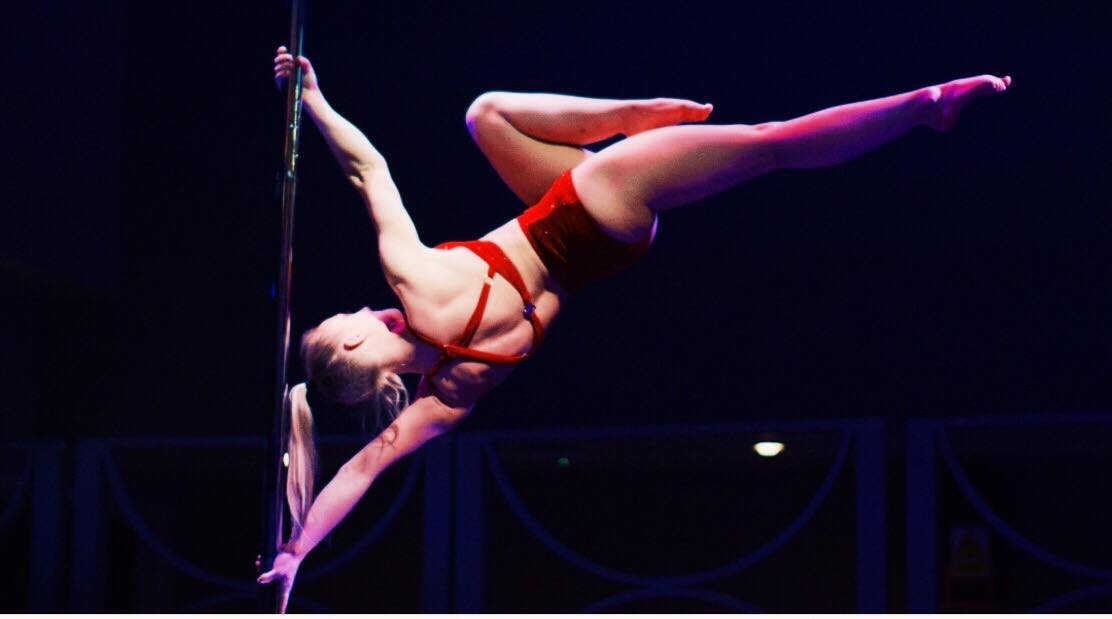 Sports Editor Kit Shepard talks to Emily Rowles, UoB's Pole Fitness captain, about the club and her ambitions for the future
'I'd just seen Instagram and thought it looked cool.' That's how Emily Rowles, UoB's Pole Fitness captain, got involved with the sport. It may not come to mind when listing mainstream sports, but this part-dance, part-acrobatics activity is open to everyone. 'Pole can be anything you want it to be,' insists Rowles 'there's obviously that stereotype of it being the sexy side of sport, but it's also very heavily fitness-orientated'.
As the name suggests, pole fitness is certainly physically tough, and this challenge has a variety of benefits. 'There's a lot of strength work involved [and] a lot of dance stuff involved, so there's an opportunity to be creative with it and work on your flexibility,' reveals Rowles.
'I think the best thing about it is that when you're doing a class, it's so fun that you don't even realise you are exercising.' Clearly, pole fitness strikes a balance between being both rewarding and enjoyable.
It is no wonder then, that the club is annually inundated with newcomers. 'We get about 300 new members every year [and] 99% have had no previous experience.' All classes are mixed ability, allowing novices to learn from more experienced members and rise up the club's levels, which provide 'a clear system for how you can progress with us.'
Those who do progress could find themselves competing with other universities, and Rowles is keen to build on the third-place finish at last year's national event. 'It would be fantastic if we could reach that level again, or even do better, that would be amazing.'
Yet her goals stretch beyond winning. 'We'd love to have more diversity in terms of gender'. Although pole is stereotypically perceived as something for girls, Rowles is determined to prove that is not the case. 'We've got two boys on committee this year and they're both fantastic, [they] really put in the effort on our social media to show that it's not just for girls and that boys can get involved too.
'It's just as challenging and enjoyable if you're a boy as it is for a girl.'