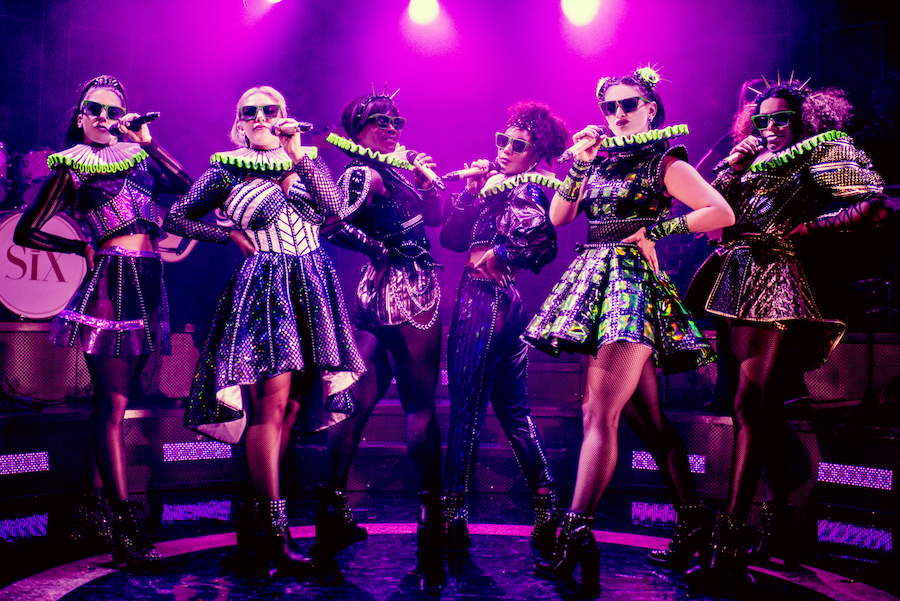 Life&Style Editor Ellie Silcock previews the hit musical Six, coming to Birmingham in July 2020
History like you've never heard it before, Six, the fun-filled smash hit musical is coming to Birmingham in July 2020. Following the six wives of Henry VIII, Six presents a modern retelling of female empowerment fused with a whole lot of sass. 
Staged as a competition for who is to be the lead singer of a new pop group, the six queens battle it out to compare who had the worst time as the wife of the famous king. Expect lots of singing and dancing, with amazing harmonies, a few slut drops and some killer costumes.
The musical was first presented at the Edinburgh Fringe Festival in 2017 before attaining a fast fanbase and launching on the West End in January 2019. And now, Six is going on tour so even more people can fall in love with its witty and cheeky characters, and its upbeat musical numbers.
With hits such as 'Don't Lose Your Head' and 'Get Down' which were performed at West End Live just a matter of weeks ago, Six puts a modern twist on history but also on musicals in general. Not afraid to have six strong, sassy women as the forefront of their cast, the music and storyline is really like nothing else on the West End at the moment. The soundtrack combines rap and bass into the usual musical theatre numbers, and is unsurprisingly already hitting millions of streams a week.
As if that's not enough reason to grab yourself a ticket, Six was written by Toby Marlow and Lucy Moss, whilst in their final year of university (and studying for their exams) and is just proof of university students absolutely nailing it whilst studying. 
Tickets to see this celebration of girl-power as the six queens take to the stage are available from the Birmingham Hippodrome from August. Six is definitely one not to be missed!