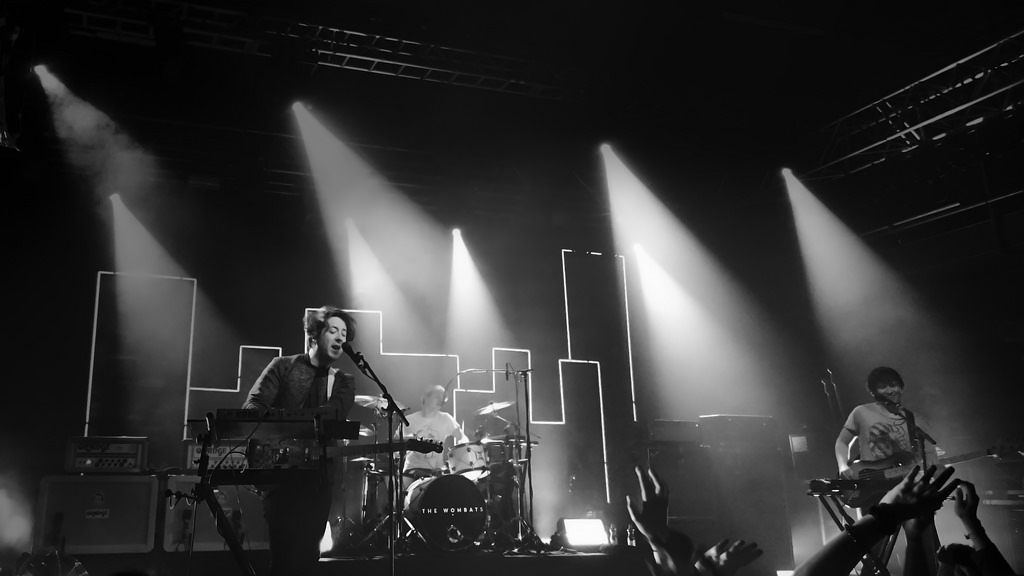 Redbrick's Gemma Elgar keenly anticipates The Wombats upcoming UK tour
With their latest album and two brand new singles recently under their belts, The Wombats once again take to stages across Europe over the next few months. Starting in the UK, the band will be performing at Birmingham's O2 Academy on 31 January as the sixth of their nineteen-date tour for a series of performances, sure to be explosions of sound and colour. 
In early 2018, twelve years after their debut studio album, The Wombats Proudly Present… A Guide To Love, Loss & Desperation, The Wombats prove that their musical talent and originality is still as strong as ever with the release of Beautiful People Will Ruin Your Life. Having won the NME Best Dancefloor Filler award for the well loved 'Let's Dance to Joy Division' in 2008, the Liverpool trio faced a certain level of pressure to maintain their standard of danceable anthems – but they have yet to disappoint. Beautiful People Will Ruin Your Life features catchy singles 'Lemon to a Knife Fight' and 'Cheetah Tongue' among others, all of which fulfil and explore the band's consistent relationship within the indie-rock genre.
The evening promises a range of fast-paced anthems like 'Moving to New York' as well as some of the more chilled-out, due to the range of styles that appear on the latest album to begin with. We can also hope to see the two new singles from November 2018, 'Bee-Sting' and 'Oceans'. You can find more tour information on The Wombats' Facebook page, it's already clear that the live abilities of Matthew Murphy, Dan Haggis and Tord Øverland Knudsen are not something to be missed.