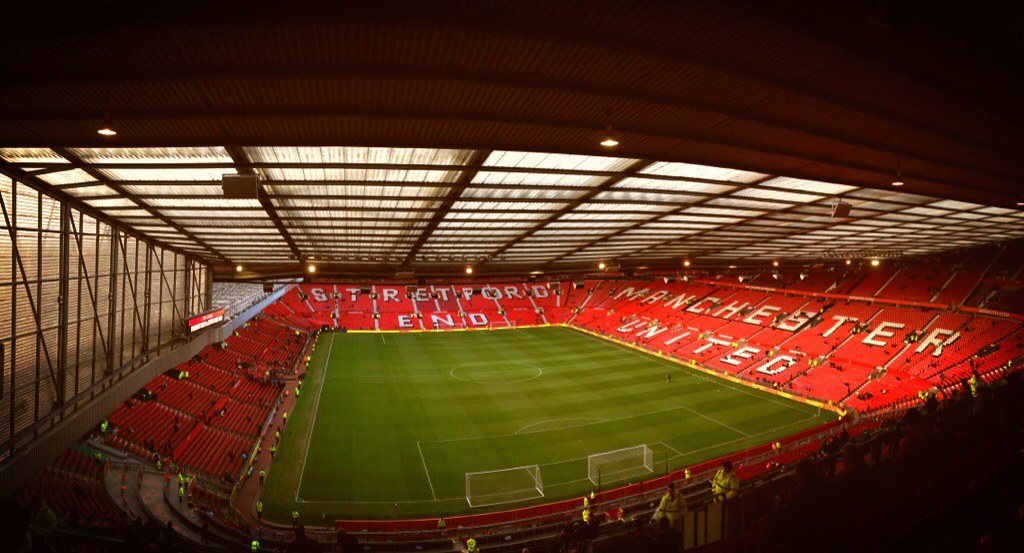 Sport writer Dan Hunt argues that the radical propositions of Project Big Picture were merely an attempt by English football's elite to seize more power
Death, taxes, and the Big Six clubs lobbying for more power.
When the details of 'Project Big Picture' were released earlier this month by The Telegraph, at first glance it seemed to be a concept of altruism. You could be forgiven for thinking £250m and 25% of revenue invested in the EFL was an exercise in kindness, a much-needed bail-out for clubs with empty stadiums who are struggling through a financial crisis. And although this is a step that must be taken by Premier League clubs, the motivations should be to help the smaller clubs in need, rather than eradicating competition from the top division.
Let us begin by working through the changes and seeing how they benefit the Big Six:
Reduction in the number of Premier League clubs from 20 to 18
At the moment Premier League broadcast rights money is shared equally between the 20 Premier League teams. By default, less teams in the division means less clubs to share with, so each club would receive more TV money if Project Big Picture had been approved. Not a great start, but in the grand scheme of things this is not a particularly shameful change.
Abolishment of the EFL Cup and Community Shield
It is rare to find the Big Six managers not complaining about fixture congestion. Balancing the Premier League, FA Cup, EFL Cup, and European football is certainly a huge challenge, but it is also vital to consider the impact this would have on clubs in the EFL.
If a League 1 club was drawn against Manchester United at Old Trafford, EFL rules mean the away club is entitled to 45% of gate receipts on matchday, meaning even if Old Trafford was at half capacity, the club would receive a sum well into six figures, a sizeable contribution to the club's wage bill and other expenses. This gives the club the chance of financial security for years to come, regardless of the game's outcome.
Sadly, this doesn't happen very often, and if asked, it is likely very few clubs would turn down a share of the 25% of Premier League revenue in favour of a night at Old Trafford.
End to one-club, one-vote on Premier League issues and scrapping of the 14/20 majority needed for change to occur
This is when Project Big Picture becomes repulsive. To give the nine longest-serving Premier League clubs (Arsenal, Chelsea, Everton, Liverpool, Manchester United, Manchester City, Tottenham, Southampton, and West Ham) voting rights for league changes snatches the power away from the smaller teams in the division. In addition, the fact that only six clubs out of the nine need to agree for a motion to pass, means ideas that only benefit the Big Six with larger finances, fanbases, and European football are more likely to come into practice, even without the approval of the other three teams. 
One key issue that these clubs could vote on is the suitability of takeovers for other teams in the division, eradicating the chance of clubs receiving increased investment, and in turn the possibility of knocking the Big Six from their perch. Such a possibility is so gravely distasteful that it undermines the credibility of the sport and monopolises the league to benefit only its biggest clubs.
Other issues the Big Six will be keen to reform is the money distributed to teams based on where they finish in the table, with a focus on teams finishing higher up taking a larger proportion than the teams battling relegation. Once again this prevents teams outside the traditional elite from investing in their squads and moving up the table, while also giving bigger clubs more spending power to beat their rivals.
With clubs looking to further profit from growing international fanbases, it has also been speculated that overseas broadcast deals by individual clubs could be increased from the current limit of eight in the future. The potential for advertising revenue from such fixtures is yet another way in which the Big Six can exploit smaller teams, by broadcasting their games.
It is clear that Project Big Picture was merely a carrot being waved in front of the donkey's mouth for teams struggling with the current financial climate. The plan was so unpopular that even its creators, Liverpool and Manchester United, voted against it, along with every other Premier League team.
Evidently, even in a pandemic and recession, where thousands are losing their jobs and lives, corporate greed amongst the Premier League's biggest clubs is yet another disease we must fight. This comes just weeks after Macclesfield Town folded due to debts of £500,000 – as much as Gareth Bale earns in just a week. 
Something in football needs to change, but for goodness sake, Project Big Picture is not the answer.
---
Like this? Check out more from Redbrick Sport:
Cricket Facing Uncertain Future After Bizarre Summer
Match Report: Birmingham Tigers UoB 3-5 Norton Canes