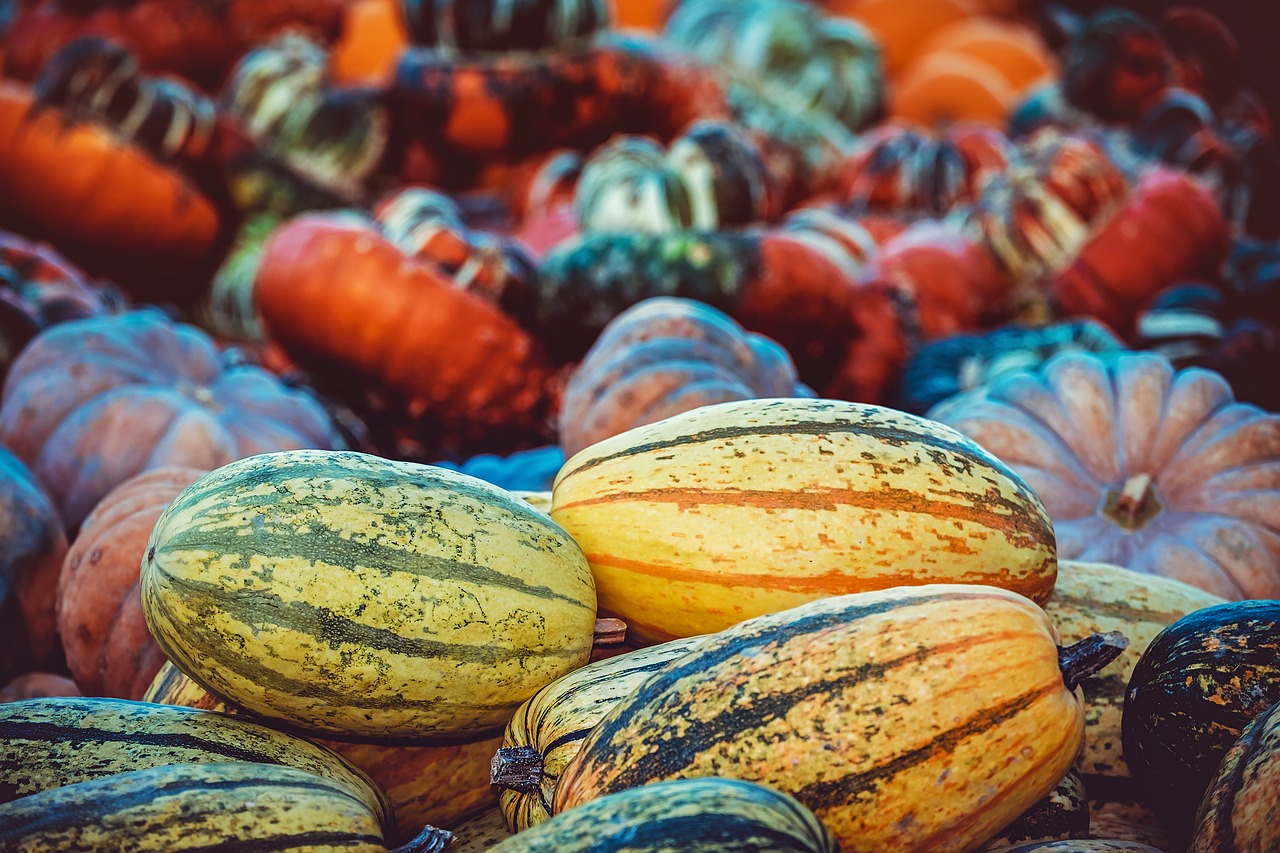 Food&Drink's Eleanor Howson uses the seasonal trend of pumpkin picking to argue that going local is good for more than just your Instagram
Strawberries may nearly be out of season, but pumpkin picking has become all the rage in the weeks up to Halloween.
Originally an American trend, 'agritourism' – as Katie O'Connell coined in her article for Journal Sentinel – is now no longer a foreign concept to the UK. So instead of eyeing up the #pumpkinseason online, step out of the city and into the country air to experience locally grown food at its purest and get immersed in the festivity. The only problem is that if you plan to 'pick-your-own' this autumn, you will need to venture further than your door step. Some of the closest 'pick-your-own' farms to Birmingham with pumpkin possibilities include 'Pumpkins R Us' located in Kenilworth, 'Bell's' in Stourport-on-Severn and 'Essington Fruit Farm' in Wolverhampton. Unfortunately, these farms cannot be accessed easily by public transport alone but if you have a car to hand it would take you approximately between thirty to forty minutes to reach one of these destinations from Selly Oak; so, it's not impossible. 
 You may question why you should go to all the trouble of finding a 'pick-your-own' farm when Aldi is only down the road stocking all the fruit and veg you could ever desire. Notably, Aldi was the first supermarket to sign the National Farmers Union Fruit and Veg Pledge in 2015. Therefore, you would presume that by shopping at Aldi you would be supporting local farmers, but this isn't 100% true. Although Aldi exerts the oath of backing British farmers, only 40% of the fruit and veg sold is from British suppliers. Not exactly the statistic you want to hear if you are conscious about buying your food from local suppliers. Perhaps we should be pickier with our fruit and veg?
Debatably, this figure could be attributed by the demand of stocking unseasonal fruit and veg and the need for imported goods, such as bananas, that cannot be grown from home. Nevertheless, by swapping to shop directly from the producers of fruit and veg you are not solely supporting farmers but also improving the economy and environment on a global scale by making the country less dependable on foreign importation. Personally, you would also gain from having access to fresh and organic food; isn't that a bonus! In addition, Tasmin Kelly – writing on behalf of Huffpost – contended that pick-your-own is 'infinitely cheaper than the supermarket.' So, if finance is holding you back, don't let this be an excuse. Aldi is not the only option when on a student budget!
The real ultimatum is whether 'pick-your-own' farms are nothing more than a trend popularised by social media or alternatively a movement towards supporting local organic produce. Do people truly visit pumpkin patches and strawberry farms with the moral conscious to aid local business or rather to brighten up their Instagram pages and fit in with the popular fashions. Will 'pick-your-own' farms collapse when the craze eventually falls from its idolization on social media? Although this cannot be predicted, it is unequivocal that 'pick-your-own' farms need support to continue fighting for British produce to remain on our shelves. Therefore, perhaps, we should not critic individual's motivations for visiting these farms but rather encourage them to continue consciously or unconsciously supporting these vital local businesses in assistance of British agriculture. 
With that in mind, if you visit a 'pick-your-own' farm this autumn remember all the positive impacts your purchase is contributing to British farming. Whether you end up visiting just to appreciate the season and to bargain a pumpkin to carve or to get some local produce to fill your fridge, continue to be picky with your fruit and veg!