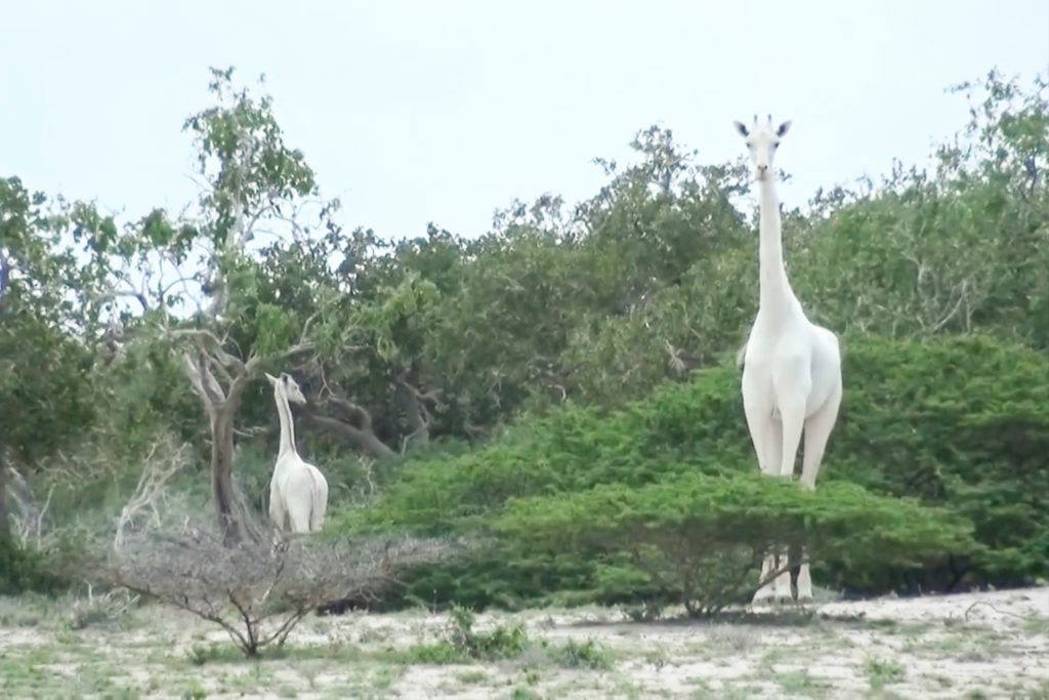 Sci&Tech Writer Daniella Southin explains the tragic loss of a unique family of white giraffes
The white giraffe – a rare, unique, and majestic gift of nature – slaughtered.
Just days ago at the time of writing, there was a family of three white giraffes thriving in the heart of Kenya. But now, down to their last survivor, the white giraffe will be seen no more. The Ishaqbini Hirola Community Conservancy has reported that they have found the bodies of a mother and her 7-month-old calf murdered by poachers. With the mother's male offspring orphaned as the only relic of the beautiful species, the fate of the white giraffe is set in stone – perhaps a tombstone.

To understand the catastrophe that is their deaths, we must understand the genetics of the white giraffe. These giraffes have leucism – a genetic disease meaning their skin cells do not produce pigment. Their unique beauty, however, comes from the dark eyes embedded in their piercing white skin. Unlike creatures with albinism, these giraffes only lack pigment in their skin, meaning other organs such as their eyes still retain colour. Although not unheard of, this condition is exceptionally rare. But soon, these examples will be little but a memory.
Some will have the memory of their murder as we mourn the slaughtered species; killed for their hide, killed for their meat, killed for their bone, killed for daring to be alive. In the last 30 years, we have lost 40% of all giraffes worldwide. If change does not come soon they will cease to exist. With communities urging urban developers to take the animals' welfare seriously, change is coming, but will it outrace extinction? As they are pushed by humans into human populated areas only to be killed by the humans living there for vehicle and crop damage, their race against extinction is really against humanity.
Will we ever stop the bloodshed? Will we ever take responsibility? Will we ever change?