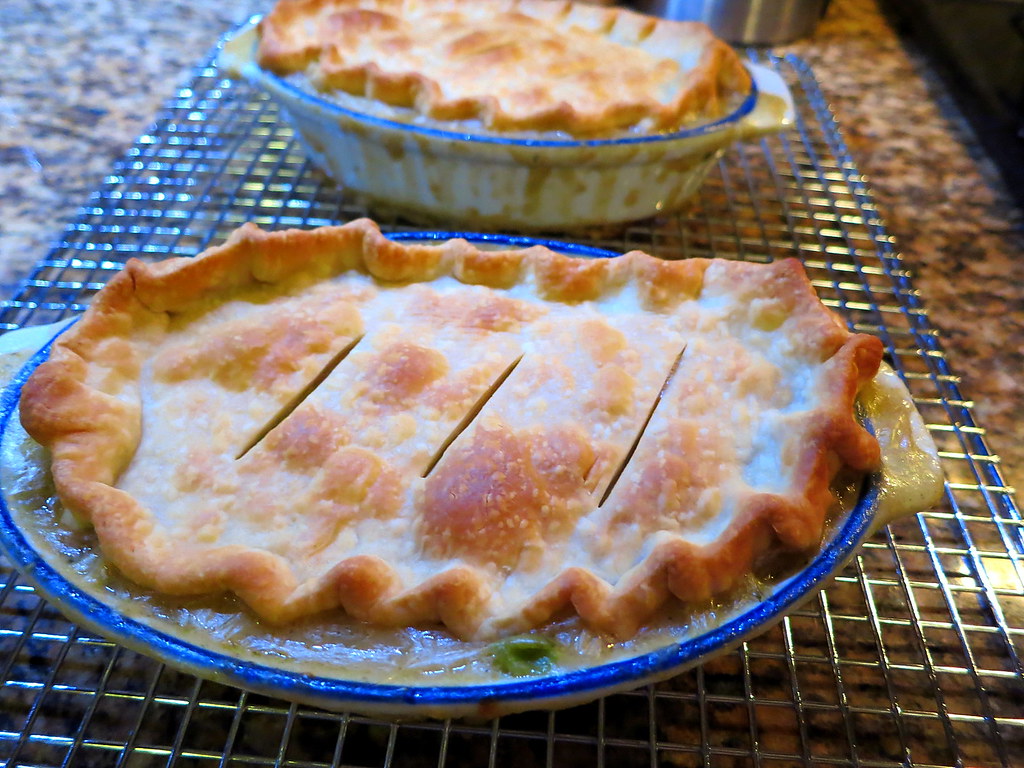 Food & Drink Writer Ella Taylor dishes up a warming Chicken and Leek Pie recipe, the perfect option for an indulgent winter night
This heart-warming chicken and leek pie is the perfect dish to cook as the nights are getting colder. Quick to make and with limited washing up after, the tender chicken, paired with the rich, creamy sauce and the crispy puff pastry guarantee to impress anyone you may share this with.
Serves 6
Ingredients:
A Splash of Oil
1 Onion, diced
1 Garlic Clove, minced
600g Chicken Thigh Fillets, cut into equal size pieces
2 Leeks, sliced
1 heaped tbsp Flour
300 ml Crème Fraîche
300 ml Stock
1 sheet of Puff Pastry
1 tbsp Milk
Optional Vegetables on side
Method:
1. Firstly, heat up the oil in a frying pan over a medium heat. Once hot, fry the onion and garlic together until the onion has softened and is aromatic.
2. Add the chicken to the frying pan, and stir until the vast majority of the pieces are sealed. They should be white all over, but should not have gained much colour.
3. For some added texture and colour, add the leeks and stir to combine.
4. Carefully add the flour and stir well for around two minutes. The flour is optional, but adding it will create a thicker, more indulgent sauce.
5. Next, pour in the crème fraîche, and once mixed in, add the stock. This creates the delicious creamy sauce which encases the chicken. You can season the mixture to taste – personally, I love to add a dash of chilli flakes for some extra warmth.
6. Once the sauce has been bubbling for about two minutes, pour the mixture into a baking tray and spread evenly.
7. Working quickly so the pastry does not begin to melt, unroll the puff pastry and gently press it on top of the chicken filling. Glaze with a splash of milk.
8. Bake for 40 minutes at 200 degrees Celsius until the chicken is cooked through and the pastry is both golden and crispy.
9. Once the pie is out of the oven, leave it to cool for a few minutes before serving. Optionally, you can serve this delicious dish with some vegetables, such as broccoli on the side
10. Enjoy!
---
Tastebuds tingling? Check out these recipes below:
Comfort Meal Recipe: Salmon Risotto