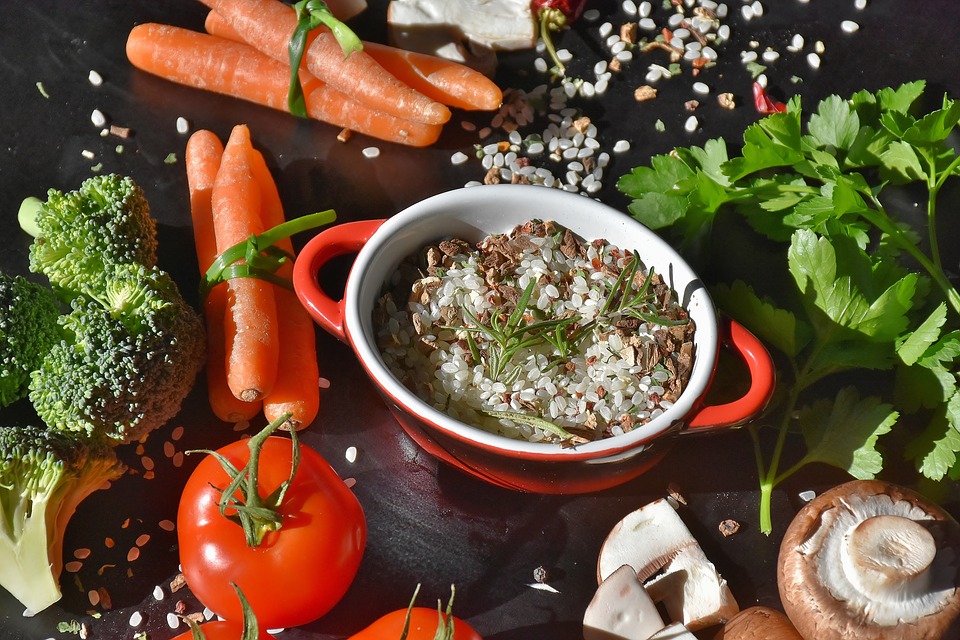 Comment Editor Natalia Carter dishes up a nifty recipe for a vegan risotto
Committed to Veganuary? Struggling to find a risotto recipe that keeps all the moisture and creaminess of the dish, without adding dairy products? Fear not, here is a nifty little recipe for a creamy risotto, perfect for serving up mid-week for the whole house.
Creamy Vegan Risotto – serves 3-4
Ingredients:
1 tbsp vegetable oil
1 large onion
1 clove of garlic (or 2 tsp garlic paste)
2 carrots, diced
1 red pepper, diced
Mushrooms, chopped (add as many as you like – these give you the 'meaty' texture)
1l of vegetable stock
Arborio rice- now ideally available in Aldi!
Smoked paprika
Salt and Pepper
Alternative version:
You can easily swap any of these vegetables for your favourites, or depending on what is in season. You can also opt for a bag of mixed frozen veg to replace your carrots and peas if you're on a tight budget – a little arborio rice goes a long way, so you'll be able to make several batches with one bag!
Method:
Prep all your veg by washing and chopping it into your desired size – I like to leave the mushrooms a bit larger to replicate a meaty texture, whereas I like my carrots diced. Add your oil to a large saucepan and allow it to heat.
Place your diced onions and crushed garlic into your pan and cook gently on a moderate heat until the onions start to soften.
Add all the veg and stir it through, allow it to sit for a couple of minutes to distribute the flavour of the onion and garlic. Whilst this is happening, make sure that your stock is ready to go!
Pour in your rice gradually, a little goes a long way. You want to make sure that there is enough rice to coat your veg, not cover it. Stir the rice through and once again, allow it 2 minutes to latch onto all those flavours.
Pour in your stock.
Add roughly 2 tsps of smoked paprika, you want the stock to turn slightly orange. Feel free to add more as you cook if you want a stronger flavour.
Bring the stock to the boil, then allow it to simmer and cook slowly. This is what will give you that lovely creamy texture without adding any cream or milk. Make sure to occasionally stir the pot so that your rice doesn't stick.
Once the liquid is absorbed, check that the rice is soft. If it is still slightly chewy or hard, gradually add more hot water until the rice has finished cooking.
Season to taste with salt and pepper before serving.
Enjoy!