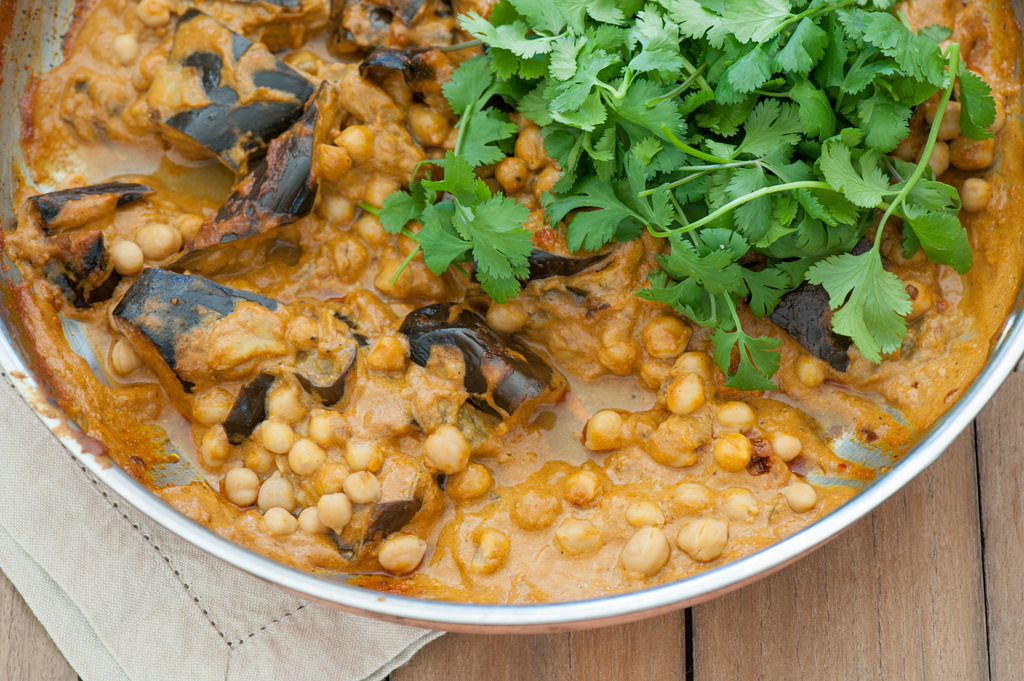 Food&Drink's Josie Hart provides a quick-fix vegan curry recipe, perfect for the mid-week madness
Need to make a substantial and filling dinner with only a short time before you need to run out the house again? This recipe could be your saviour. Whether you're vegan or not, this super easy coconut vegan curry is definitely one to add to your repertoire. It's flavourful and creamy enough to impress if you're cooking for friends, but is also one of the quickest and easiest dinners to throw together. The recipe is flexible, so tailor it around the vegetables you have available and the spices you prefer. You could also substitute the chickpeas for lentils, butter beans, or mock chicken, but ensure a protein source remains in the recipe if you're attempting a vegan diet. This recipe is probably enough for two or three people (depending on how many servings you're going to go back for,) so double or halve it accordingly.
Easy Vegan Coconut Curry Recipe
Ingredients:
1x Tin of chopped tomatoes
1x Chopped onion
1x Tin of coconut milk
1x Tin of chickpeas
3x Handfuls of spinach
1x Chopped Aubergine
1x Chopped sweet potato
1x Cup of rice (or 1x microwave packet)
Salt (to taste)
Black pepper (to taste)
Curry power (to taste)
Chilli powder (to taste)
Mixed spice (to taste)
Method
1. Put chopped sweet potato and aubergine on to steam or boil
2. Start boiling rice (if you're using a microwave packet you can stick it on at the end)
3. Fry chopped onion in a pan with a table spoon of oil
4. When onion is cooked, add the tomatoes, coconut milk and chickpeas and bring to a light boil
5. Add the salt, pepper, mixed spice, chilli powder and curry powder to taste until the flavour you require is reached
6. Add spinach to tomato/coconut base
7. When the spinach has wilted, add the other cooked vegetables to the pan
8. When rice is cooked, drain and add to the curry so it absorbs the flavour
9. Add more seasoning if required and serve!
Enjoy!