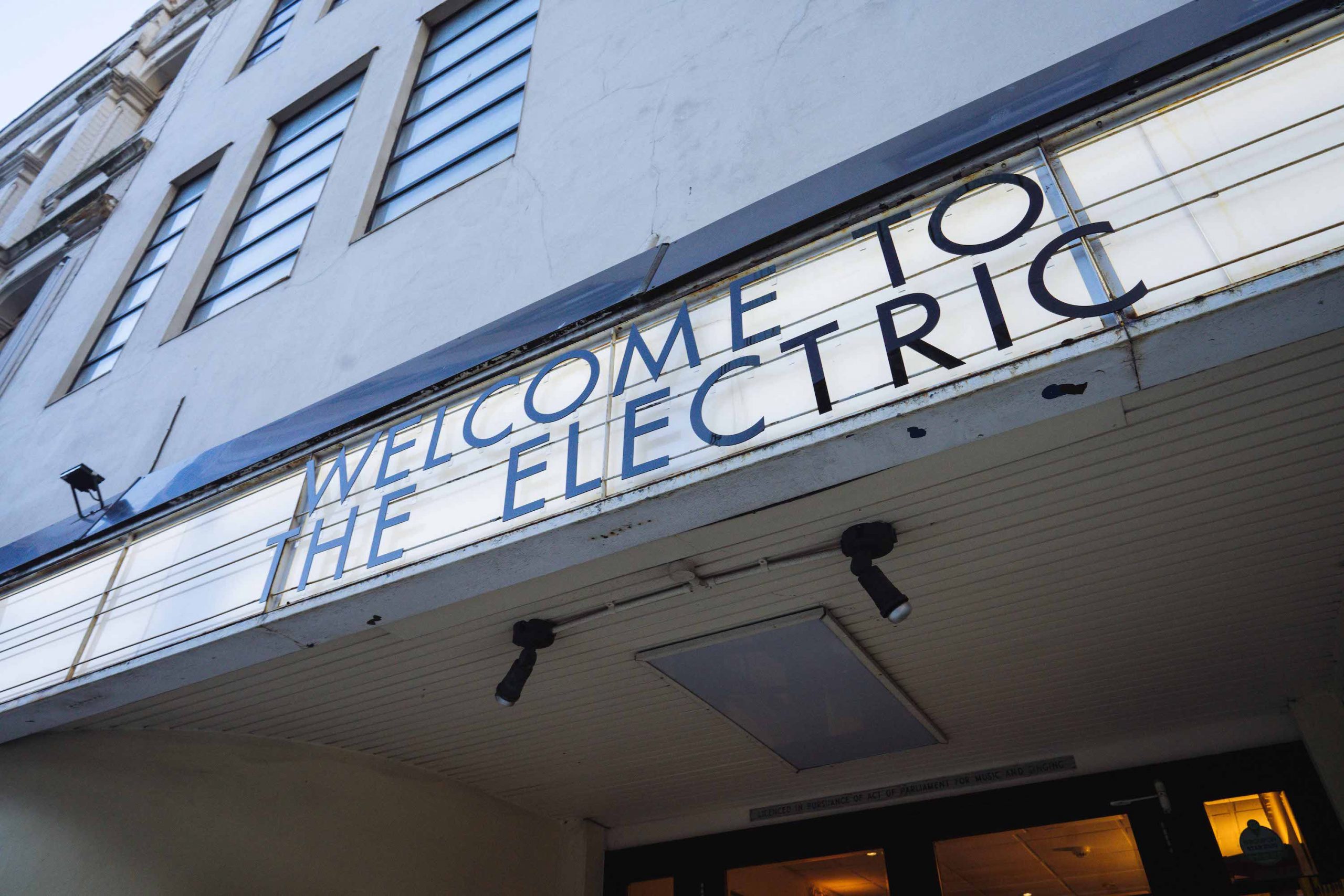 Film Critic Amelia Neath meets with Kevin Markwick, owner of The Electric Cinema, to discuss the cinema's reopening, the importance of independent cinema, and his favourite films
The Electric Cinema in Birmingham's city centre is an important spot for all film lovers. It is thought to be the oldest working cinema in the United Kingdom, opening in 1909. Despite witnessing most of film history, as well as two World Wars, the Electric sadly had to close its doors due to the start of the Covid pandemic in 2020, with the previous owners deciding to sell thereafter. Fortunately for fellow Electric devotees and film lovers, the owner of The Picture House in Uckfield, Kevin Markwick, took over the Electric, which has now been screening films for just over a month. With sold-out screens and excitement building in Birmingham over the rescuing of the cult cinema, Kevin talked about his experiences so far, as well as some insight into his own passion for film.
What is your background in cinema owning or in the film industry? 
I literally grew up in a cinema, my father started as a 'rewind boy' in a cinema in Eastbourne in 1947. He bought The Picture House in 1962 when I was a year-and-a-half old, so I literally grew up in a cinema – it was my childhood. When he passed in 1994, I took over the Picture House and so my kids got to grow up in a cinema as well. I'm marinated in it. We also have a restaurant in The Picture House because my wife is a chef, and that works very well with the cinema. Hopefully, in time we will get something going like that in Birmingham, but it's early days yet!
What was the process like with polishing up the Electric? Were there any unexpected surprises? 
We took over in November, yet it wasn't as oven-ready as I thought it was going to be. It was a bit damp, and nothing worked. Digital projectors don't like being turned off, you must always keep them on, so they didn't work when we arrived. I needed to get new projectors, it needed a deep clean, I needed to get the boiler going. It's by no means finished, but I think we can improve it a lot. I want to put in a cinema masking system (masking partially hides the edges of a cinema screen, normally a black rim), cinemas don't do that now, but personally, I like to do it properly and then the next phase is to put screen curtains in as well. We have a lot of plans to improve it over the next few years.
What sort of films can cinema lovers expect to see at the Electric? 
We are going to play Ali and Ava (2021), The Duke (2020), Operation Mincemeat (2020), The Phantom of the Open (2021) and Downton Abbey: A New Year (2022) to name a few. At the same time, there will be the Godfather trilogy, The National Theatre screenings, and possibly the Alien franchise. On 35mm we will be showing The Power of the Dog (2021), Taxi Driver (1976), and Magnolia (1999). Documentaries such as Gerry Anderson: A Life Uncharted (2022) will be showing too. There will be something every week that is not the usual mainstream films. We may possibly revive the 'double feature' phenomenon as well, two films for the price of one. There will be something for everybody, as they say!
What are the perks of watching films on 35mm film?
Ooh – that's an interesting question! As a person who has been showing films since the age of 16, it's a perfectly normal thing for me to be showing film. People seem to like the fact that they know it's a physical material passing through a projector and the photochemical process, which is what Nolan talks about, is what gives it the look. There is a romance to it. There is also a technical aspect, a digital projector projects black, yet black is the absence of light on film, so it is better in that regard. We have done The Apartment (1960), Licorice Pizza (2021) and Once Upon a Time in… Hollywood (2019) all on film so far. We are the only people in the West Midlands that can show screenings on film as of right now. We also found two sets of Century film projectors behind a screen, which were used for the premiere of Braveheart (1995) and were never used since. It was a bit like finding a Rolls-Royce in a garage with 500 miles on the clock. It is perfect kit, so when that is set up in a few weeks it will look even better.
Supporting independent cinemas has always been important, what sets apart the new and improved Electric from Birmingham's various multi-plex chain cinemas? 
We are very independent in every sense of the word; we can do whatever we want. We are directly engaged with the audience: we will be in the foyer, we talk to them, we know them, we will respond to what they like and what they don't like. Just a more human face really, we are all much closer to the decision-making process. We care passionately about movies, and we care passionately about the technical side of things, we make sure things are up to standard. If you want something a little more curated, then we are your guys! The media is putting out the 'this is the final nail in the coffin of cinema' storyline when just before the pandemic we were actually doing very well. They love the narrative that Netflix is going to win, but I don't know why.
I loved the bar when I visited last? Has the bar been kept and what is the best food/drink everyone should order when enjoying a film? 
We are going to improve the bar as much as we can. We've got some cocktails going finally and we've got 'The Electric Ale' back from Two Towers Brewery. We are also going to put a bar up in the circle foyer too. We have the technology coming where you will be able to order drinks to your seat as well. You'll be able to say, 'send me a mojito to G7!'
Your daughter Katie is going to be in charge of running the show at the Electric. What is the best piece of advice you have taught Katie in preparation? 
She grew up in a similar regard to me, so she is marinated in it all. She has also been out in the world, went out, got her degree before she came back to work in the family business. She is as passionate about it as we are. The advice I gave her is just to enjoy the ride, I wouldn't have suggested she go unless I had absolute confidence in her.
Do you remember your first cinema experience and what you saw? 
My first actual memory of sitting from beginning to end would be in 1967 watching The Jungle Book (1967) in the circle with my mum. It had a really boring second feature called The Adventures of Bullwhip Griffin (1967) that went on forever. Like most people, their first memory of cinema is some kind of Disney cartoon.
What are your favourite films of all time? 
A film needs to be not too new to be your favourite, it needs time to percolate and mature. 2001: A Space Odyssey (1968) had a big impact on me. I saw it when I was eight years old, and I never tire of it. Kids that watched it oftentimes responded better to it than adults. Kids just thought it was spectacular, whereas adults wanted a beginning, middle and end, a narrative you can fully understand, which 2001 doesn't immediately give you.
Other films I would shout out are The Man Who Fell to Earth (1976), Don't Look Now (1973), Performance (1970), Harold and Maude (1971), Five Easy Pieces (1970), Talk to Her (2002), Brazil (1985), The Life and Death of Colonel Blimp (1943), A Matter of Life or Death (1946), if… (1968) and You Were Never Really Here (2017).
I am also a big fan of 'perfect' films, even if they are not the greatest work of art you have ever seen, you need to admire their perfection. Films like Groundhog Day (1993), it utterly achieves what it sets out to achieve. As well as The Commitments (1991), which is 100% satisfying.
The thing about films: I have seen more than a lot of people, growing up in a cinema. However, there are still thousands of them I haven't seen, so there is still more to discover.
What was your favourite release in 2021 and what are you anticipating in 2022? 
In 2021 I liked tick, tick…BOOM! (2021), The Card Counter (2021), The Green Knight (2021), The Reason I Jump (2020) and Palm Springs (2020). My favourite film, however, was Dune (2021), I loved every second of it! I have seen it five times now. As for 2022, I am looking forward to Ali & Ava (2021).
The Electric is a staple in the Birmingham community; all film lovers at UOB and beyond are extremely excited that you got it back up and running. Thank you Kevin. 
See what's on at The Electric Cinema here: https://www.electricbirmingham.com/
---
For more film-related interviews, check out these articles from Redbrick Film: