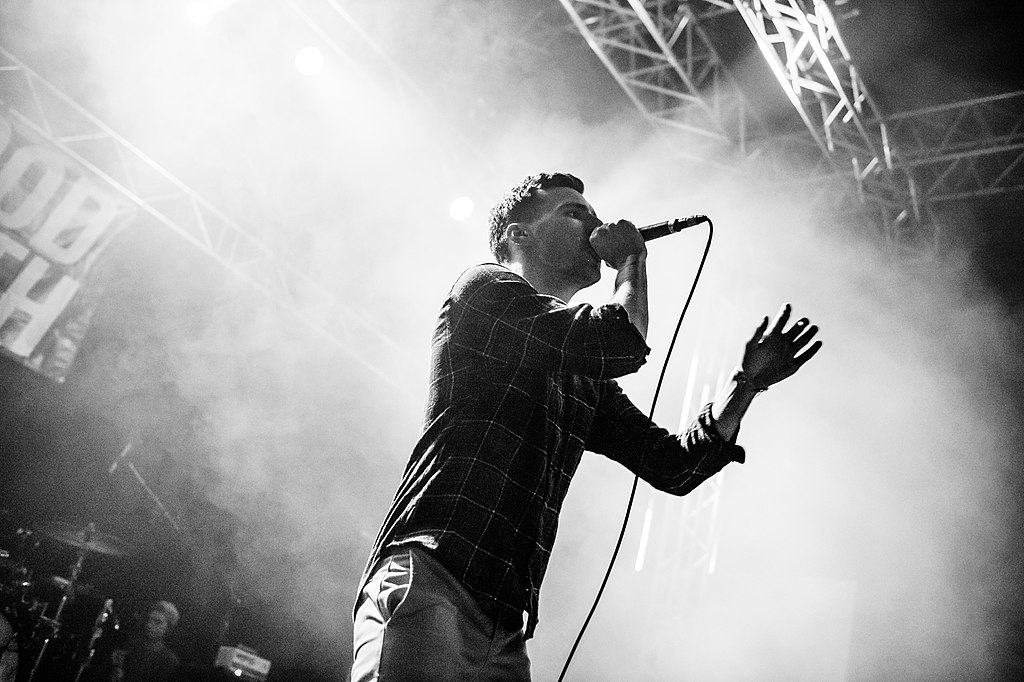 Before the release of their sophomore album and start of their headline tour, Redbrick's Roman Essop spoke to Blood Youth frontman, Kaya Tarsus, to discuss the beginning of the band's new era
Romana: Your second full-length album, Starve, is set to drop on 22 February. It's been almost two years since your first album, Beyond Repair, was released, so are you guys excited?
We're really excited. It's weird to think Beyond Repair was two years ago now, it feels like it was last week! We toured that album so much and it did so many crazy things for us, we can't wait to see what the Starve era brings!
You've already released three singles which will feature on the new album – how has the response been from existing fans?
So far so good! It's a lot of change, but the majority of people that follow us seem to be as stoked as we are. We know that this album will ruffle a few feathers and take a lot of people by surprise, but the Blood Youth heart is still there. I know the hardcore fans of this band will hear that straight away.
Do you think the new material has/will gain you new listeners?
I hope so! This album offers a lot more overall and I think heavy music fans will be really into it. It was time to move away from that underground hardcore tag and just create this super heavy record that truly represents us as a band. 
When approaching the writing and production of Starve, what were your main inspirations and intentions?
The main goal was the create something real, heavy and scary. We want this album to take listeners to an entirely different place. The record is filled with so much pain and anxiety, it will make you feel everything we were going through when we were putting it together. I was trapped in this horrible depression when I was writing the lyrics and we wanted all of that the come across from start to finish.
The second single, 'Keeping You Alive', you have described as your 'darkest and most diverse' song – is this a description you can apply to the new album as a whole?
Definitely. There are a few songs on this album that are very difficult to listen to, it takes me back to being locked away in my room for days and days. I've always said that Starve sounds like hell. That was really our mindset when we were in the studio recording all of these songs, we wanted this entire thing to sound like a nightmare and to make you really feel uncomfortable. 
This sense of darkness is certainly visible in the accompanying music videos for your latest singles, sometimes including quite gruesome and scary images. They are clearly different from your previous videos, so does this reflect the progression of your music between albums?
We've always played it pretty safe when it came to videos. For this album, we wanted to completely throw out the rule book and just try things we've never done before. That can be said for pretty much everything about this record. We want every video for this album cycle to be super dark and intense, just like the music! 
You're soon to embark on your biggest headline tour yet through the UK and Europe, how are you feeling now that it's so close?
We can't wait to get back on the road! We're usually the support band so it's sick to be headlining this time. We've put a lot of thought into the overall show and set, we want people to walk away from every show having really experienced something.  We're also really looking forward to playing loads of new songs live for the first time! 
Which songs are you looking forward to performing most?
I'm really looking forward to playing songs like 'Nerve' and 'Keep You Alive'. Our shows have always been very fast and relentless, its gonna be cool to slow things down for a bit.
Finally, for those who aren't familiar with your music, how would you describe it to them?
There's a lot of riffs. There's a lot of passion. Its very intense, dark and real music. Everything about this band is 100% genuine and I think that really comes across in our songwriting.
Blood Youth will play at Birmingham's Mama Roux's on Thursday 7 March.